Goldendoodle puppy stolen from campsite returned to 'happy' family
A Utah family has been reunited with their beloved pup after he was allegedly stolen during a camping trip in California.
The Grillo family were visiting a campground in San Diego, California on August 2 when they noticed their mini Goldendoodle Chancho wasn't in his crate next to their tent.
Security footage from the RV campground showed a dog resembling Chancho being walked on a leash by an unidentified man, police said.
Dognapping and animal theft
The heartwarming reunion came just weeks after a Florida woman drove more than 1,000 miles to see her pit bull who had been missing for eight years. In April, another family was reunited with their stolen puppy after 11 years.
Even celebrities have been victims of pet theft, including Lady Gaga, whose puppies — which have cost more than $100,000 — were stolen at gunpoint by her dog walker in February 2021.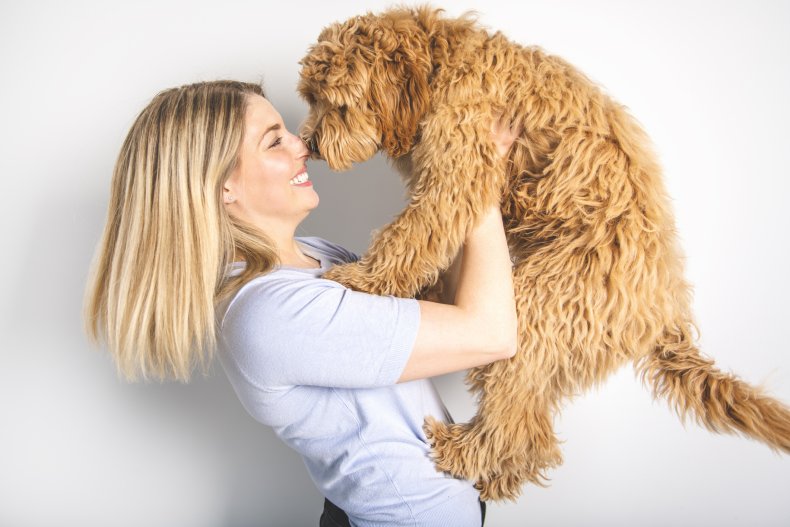 According to a survey by Peeva, a biotechnology company that offers methods for identifying pets, nearly a third of all cats and dogs go missing at some point in their lives and 80 percent are never found.
Reports show that an estimated 2 million pets are stolen each year, of which only 10 percent are ever returned to their owners.
A happy reunion
The family notified the San Diego Police Department, and officers reviewing more hours of footage saw a man enter the park alone and exit with what appeared to be Chancho.
After hearing about the missing puppy on the local news, the suspect reportedly reached out to the family.
CBS8 reported the man told the Grillo family that he didn't steal the dog but bought it from someone at the campsite.
The police successfully located Chancho and he was reunited with the Grillo family.
"After driving all night in anticipation, a Utah family with their beloved mini golddoodle, Chancho, will be reunited with the Northern Division of the San Diego Police Department," police told Newsweek.
The suspect, 40-year-old Johnny Smith, was arrested Thursday and charged with theft. An indictment is scheduled for Monday, police said.
Tips for protecting pets
Police recommended individuals microchip their pet and keep contact details up to date, particularly if they intend to change their phone number or address.
Individuals should also ensure their dogs always have a collar with an updated ID tag that includes contact information in case the dog becomes separated. Police also recommend having recent photos of pets available in an emergency to prove ownership to the police.
Police also recommend purchasing a GPS pet tracker that attaches to a pet's collar or harness, and never leaving a dog unattended or on a leash in unfamiliar areas.
news week reached out to the San Diego Police Department and the Grillo family for comment.
https://www.newsweek.com/goldendoodle-puppy-stolen-campsite-returned-happy-family-1733382 Goldendoodle puppy stolen from campsite returned to 'happy' family