GOP leaders mocked attendees at the white nationalist conference with silence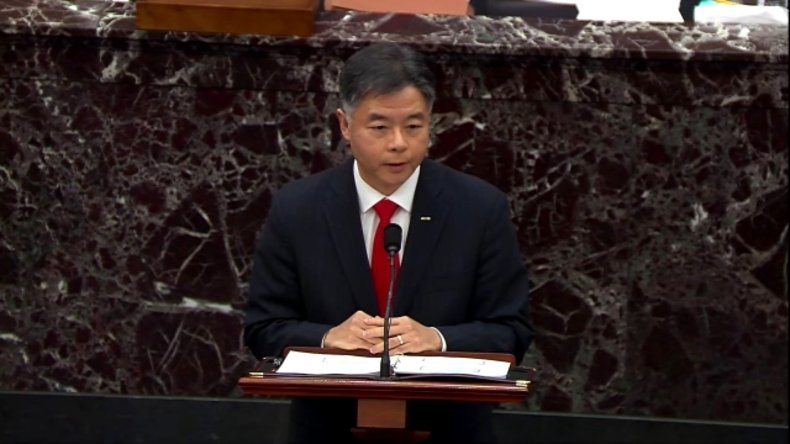 At the direction of Rep. Ted Lieu, a California Democrat, the Republican leadership was taunted with silence from the House for failing to take action on GOP lawmakers who spoke at a recent white nationalist conference.
Lieu praised the Democratic leadership for working to pass President Joe Biden's American bailout plan last year during a speech in the House of Representatives on Friday. He then turned his attention to Republican leaders and remained silent after promising to list the ways in which Reps. Marjorie Taylor Greene of Georgia and Paul Gosar of Arizona have been penalized for speaking out on white nationalist America First Political Action Conference in Florida.
"What are the Republicans doing?" asked Instead of. "I dont know. But I do know that two of them attended a white nationalist conference last month. And now let me tell you all of the actions that the Republican leadership of the House of Representatives has taken against these two Republican members who attended and spoke to a white nationalist conference last month."
Lieu then stood still for about 15 seconds before ending his speech with "I give back."
House Minority Leader Kevin McCarthy said he was "appalled" shortly after House representatives spoke late last month at the event organized by Nick Fuentes, whom the Anti-Defamation League has labeled a white supremacist.
McCarthy later spoke to Greene and insisted that she would not attend the conference in the future, but was criticized for taking no further action against her or Gosar.
Last year, the House of Representatives censured Gosar for sharing video manipulated to show him killing a cartoon version of New York Democratic Rep. Alexandria Ocasio-Cortez.
The House of Representatives also stripped Greene of her committee duties on social media activities that included apparent endorsements for the assassination of prominent Democrats. McCarthy has promised to resume her duties if Republicans regain control of the chamber.
Other GOP leaders have also condemned Greene and Gosar for their involvement in the conference, including Senate Minority Leader Mitch McConnell of Kentucky, who said there was "no place in the Republican Party for white supremacists or anti-Semitism."
Greene defended her decision to speak at the conference as an opportunity to converse with large numbers of "young patriots," while blasting those who criticized her decision for playing the "guilt-by-association game." " played.
"I'm not going to play the guilt-by-association game where you suggest that every conservative should justify everything that's ever been said by anyone they've ever shared a room with," she said in a statement news week. "I'm not going to get involved in this. I am only responsible for what I say. So ask me about my speech. I spoke about God and freedom."
news week reached out to McCarthy's office for comment.
https://www.newsweek.com/gop-leaders-mocked-over-white-nationalist-conference-attendees-silence-1689675 GOP leaders mocked attendees at the white nationalist conference with silence