GOP nominee challenges Nancy Mace shocks during South Carolina debate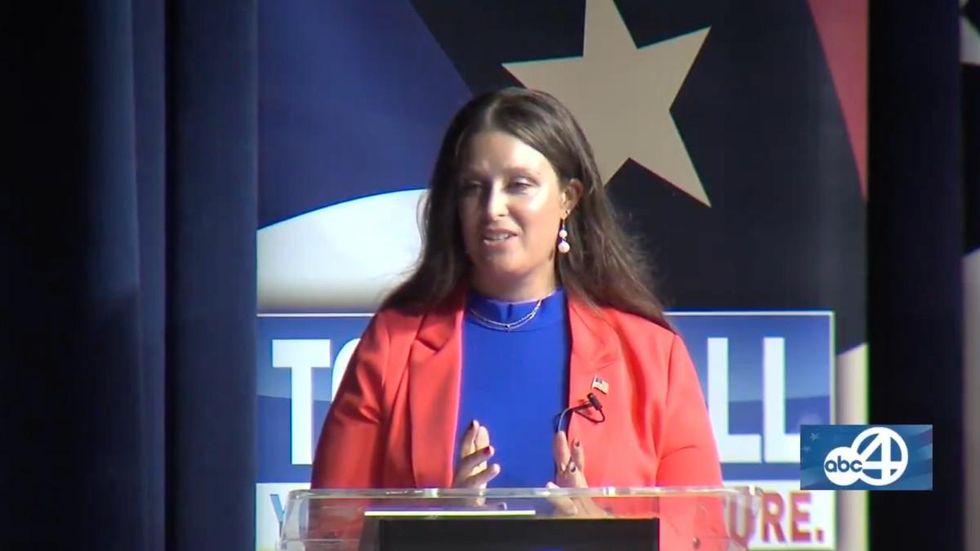 In a dramatic and unforeseen turn of events, a Republican candidate for Congress trying to unseat Rep. Nancy Mace (RS.C.) dropped out of the running and backed one of her rivals during a Monday night debate in Charleston.
Three GOP candidates in South Carolina's 1st congressional district met at Burke High School for a debate hosted by WCIV-TV, but after the first question only two remained. Lynz Piper-Loomis shocked debate watchers when she ended her campaign and endorsed her opponent Katie Arrington, who is backed by former President Donald Trump.
"The way I would earn the votes in this district would be to endorse Katie Arrington for South Carolina District 1 for Congress," Piper-Loomis said before she picked up her mic, hugged Arrington, and left the stage, while the audience cheered.
After that bizarre moment, the televised debate continued, with Mace and Arrington each claiming to be the more conservative candidate. Whoever wins the June 17 GOP primary will face Democrat Annie Andrews, a Charleston politician, in a closely watched swing neighborhood representing coastal and suburban areas near Charleston.
Mace, a first-term congresswoman who defeated Democrat Joe Cunningham in 2020, has been attacked for her vote to confirm the 2020 election results and her efforts at bipartisanship. Arrington, who was the GOP nominee for that district in 2018 and lost to Cunningham that year, slammed Mace for working with Democrats, who she said had "lost their minds."
arrington accused Mace for rising inflation, high gas prices and the national shortage of baby food because of her vote to confirm President Joe Biden's victory over Trump. But Mace defended her congressional voting record, citing her support for lower taxes and saying she's been working to "get things done" by reaching across the aisle.
"We're really a divided country right now, and I'm someone who's always been very conservative, and the only conservative up here on the stage with a conservative vote," Mace said.
Arrington claimed that voters in South Carolina's 1st Circuit don't want Republicans working with Democrats.
"We sent Rep Mace up because she was endorsed by Trump and said she was America First. The moment she got up there, her back was turned on us and she turned her back on President Trump — and that's not what a conservative does," Arington said.
"She spent her time in Washington working on a liberal agenda because she thought this district — she misread the room," Arrington continued. "She thought this county was a temperate county and we're not. We are conservative. We care about faith, family and freedom."
https://www.theblaze.com/news/nancy-mace-gop-debate-south-carolina GOP nominee challenges Nancy Mace shocks during South Carolina debate