GOP Rep. pushes back as Fox Hosts slams bipartisan bill: 'America needs it'
Rep. Don Bacon, a Republican from Nebraska, recently appeared in response to Fox News anchors' criticism of the bipartisan infrastructure bill of 2021 Morning with Maria.
Democrats and Republicans came together last year to support the $1 trillion Infrastructure Act, which will spend billions of dollars on repairing roads and bridges, investing in public transportation, expanding high-speed Internet and getting rid of lead pipes in the United States provided. Though the bill met some GOP setbacks, it was seen as one of President Joe Biden's most important accomplishments in his first year in office.
Bacon, considered a leading Republican centrist, was one of 13 members of the House GOP who voted for the bill that Biden later signed into law.
More than a year after the bill passed, Bacon slammed it Wednesday during a bipartisanship discussion with Fox News hosts Dagen McDowell and Maria Bartiromo, in which Bacon said Biden must work with Republicans to pass legislation after they would have recaptured a majority of seats in the House of Representatives in this year's midterm elections.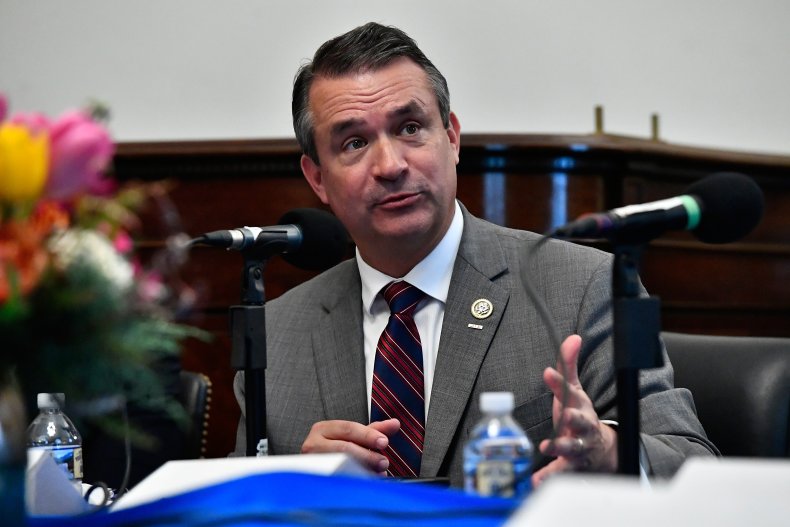 McDowell urged the GOP rep to vote on the bipartisan infrastructure bill, which she says is "fueling inflation."
"How are you not part of the problem instead of being the solution?" McDowell asked.
Bacon responded that he believed the Republican Party should take over infrastructure policy. However, Bartiromo asked him how much of the bill would actually go to infrastructure. Former President Donald Trump has claimed that only 11 percent of funding goes to "real infrastructure," but that claim was inaccurate.
The bipartisan bill mostly funds "hard" infrastructure, but Democrats also pushed a separate bill that would have expanded social spending and failed to get enough votes to pass the Senate.
"Ninety-five percent goes into infrastructure," Bacon replied. "And by the way, 84 percent of that was paid for by cuts in other areas, so I don't agree with your analysis on that. The Infrastructure Act was necessary. America spends 2 percent of its GDP on infrastructure. Canada spends 4 percent. Europe spends 5 percent."
The GOP lawmaker added that the US needed the law to "compete with trade and commerce" and that Trump supported similar legislation during his tenure as president.
"Republicans shouldn't give up their leadership on infrastructure," Bacon said, adding he would defend it because "America needs it" to be competitive in the global economy.
In a tweet on Saturday, Bacon wrote that he "appreciated the opportunity to correct misinformation regarding the Hard Infrastructure Bill."
news week turned to Fox News for comment.
https://www.newsweek.com/gop-rep-pushes-back-fox-hosts-slam-bipartisan-bill-america-needs-it-1764410 GOP Rep. pushes back as Fox Hosts slams bipartisan bill: 'America needs it'