GOP Senator Slammed Over Military COVID Vaccine Remarks: 'Incredibly Stupid'
Comments by a Republican senator opposing COVID-19 vaccination requirements for the military have drawn criticism, including from her own GOP peers.
Sen. Marsha Blackburn, the first-term senator from Tennessee, appeared on Fox News on Friday where she discussed the upcoming vote on the National Defense Authorization Act (NDAA), the annual law that sets policies and funding for the nation's various defense agencies . Blackburn, often cited as one of the most conservative members of Congress, said Republicans will work to ensure the latest NDAA doesn't allow service members to be fired for not being vaccinated against COVID-19.
"What the Republicans are doing is making sure we get into them [NDAA] the ability to hold [the Department of Defense] from firing our men and women in uniform for not doing a COVID shot," Blackburn said.
Blackburn went on to imply that the vaccine was "not like" other known vaccines, such as that for polio, but didn't elaborate. Members of the US armed forces, in particular, receive an extensive series of vaccinations before they are able to serve.
Blackburn later doubly crushed in a tweet on Sunday from her official Twitter account, writing that she and her GOP colleagues are "requesting guarantees that service members will be protected from termination over Biden's COVID vaccine mandate in this year's final NDAA."
Meanwhile, House Minority Leader and presumptive future House Speaker Kevin McCarthy told Fox News on Sunday he had convinced President Joe Biden to remove the two-dose vaccination requirement from the NDAA. However, the Biden administration has not officially commented on the matter.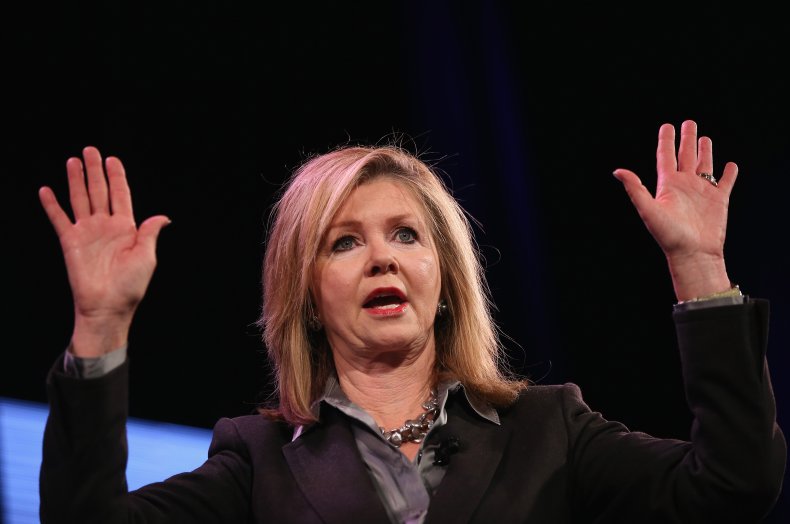 Mark Hertling, former commanding general, United States Army Europe, was among prominent figures to criticize Blackburn's stance on the COVID-19 vaccine for military personnel, and also lamented the spread of similar stances among other GOP members.
"It's amazing how many senators and congressmen – most who have never served and show they have no idea what goes on in the military – are repeating this incredibly stupid mantra," Hertling tweeted Saturday.
Rep. Adam Kinzinger, an Illinois Republican and US Air Force veteran, also criticized the senator's comments, citing his own service. He also questioned why Blackburn never raised such issues during their time together in Congress. Before his election to the Senate in 2018, Blackburn served eight terms as Tennessee's representative, beginning in 2003.
"They literally choose it as soon as they join," Kinzinger tweeted Sunday. "The list of shots you need to get is long, and I don't recall you making a big deal of it when we served together in Congress. They knew I was in the military too."
news week reached out to Blackburn's office and the White House for comment.
https://www.newsweek.com/gop-senator-slammed-over-military-covid-vaccine-remarks-incredibly-dumb-1764502 GOP Senator Slammed Over Military COVID Vaccine Remarks: 'Incredibly Stupid'