Gov. Sarah Sanders bans critical race theory and leftist indoctrination in Arkansas schools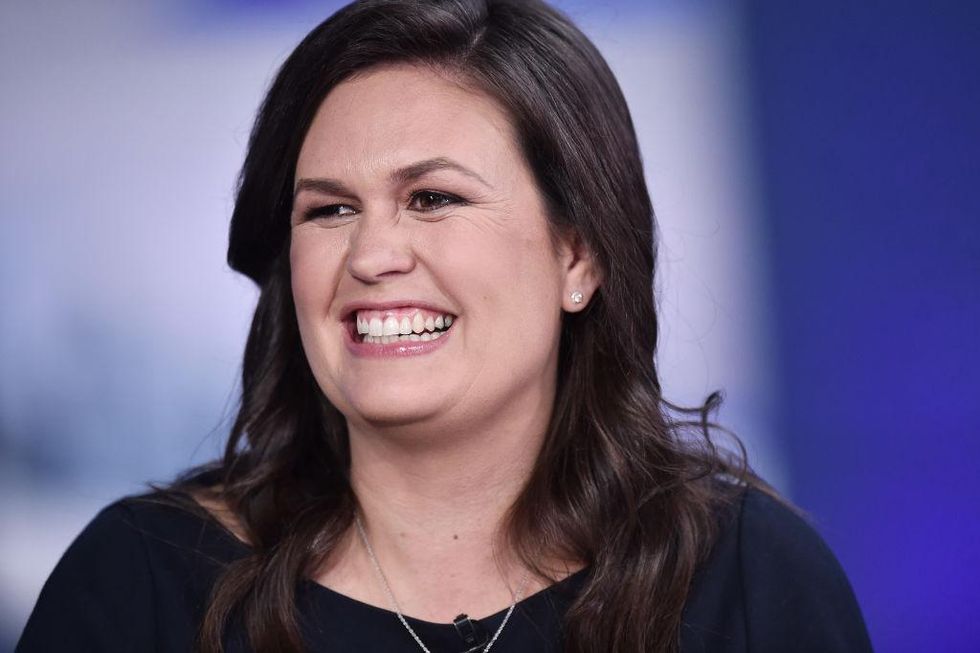 Republican Gov. Sarah Huckabee Sanders has conquered a form of cancer. In her new role as Governor of Arkansas, she plans to tackle a different one.
Sanders issued one supreme command on Tuesday is designed to prevent left-wing doctrinaires from peddling racial identity politics and left-wing activism in schools.
Less Marx, better grades
Within hours of being sworn into office on Tuesday, Sanders issued several executive orders against left-wing language codes and conventions in the state, including one eliminating use of the controversial term "Latinx" in government documents.
In another order to "ban indoctrination and critical race theory in schools," Sanders emphasized that the school's role is to educate students, not to indoctrinate them. Similarly, teachers' job is to teach students how to think, not what to think.
Accordingly, the days of schools and teachers peddling critical race theory are over.
Christopher Rufo written down in the New York Post that critical race theory "was formulated in the 1990s and built on the intellectual framework of identity-based Marxism".
"Identity is the means; Marxism is the goal," Rufo wrote. "Critical race theory prescribes a revolutionary program that would overturn the principles of the Declaration and destroy the remaining structure of the Constitution."
Sanders, the received over 63% of the votes in the gubernatorial election in November, it will not allow Arkansas schools to continue to be armed against America.
It stated in its executive order: "The Critical Race Theory (CRT) is opposed to traditional American values ​​of neutrality, equality and fairness. It emphasizes skin color as a person's primary characteristic, resurrecting segregationist values ​​that America has fought so hard to oppose."
Critical race theory has no place in Arkansas schools, she suggested; especially when "the Constitution of the State of Arkansas and the Constitution of the United States of America recognize the equal worth of every individual and provide equal protection under the law, regardless of color, creed, race, ethnicity, sex, age, marital status, marital status, disability, religion and national origin."
The governor's executive order requires Arkansas Secretary of Education Jacob Oliva to ensure that his department and its employees, contractors, guest speakers and faculty members comply with the Civil Rights Act of 1964.
In addition, all of the department's rules, regulations, policies, materials and communications must be reviewed to ensure that left-wing discriminatory practices and critical racial theories are eliminated.
Sanders' executive order is the same as Florida's Individual Freedom Actsigned by Governor Ron DeSantis on April 22nd. The law prohibits "training or instruction that encourages, encourages, advances, inculcates, or compels students or staff" to believe in the fundamental principles of critical race theory and similar identitarian theories.
Sanders tweeted Thursday: "Under my leadership, schools will teach literacy, math and science – and our children will learn that the identity that really matters is the one we all share: our identity as children of God and citizens." of the United States of America."
In her inaugural address, Sanders stated, "As long as I am governor, our schools will focus on the skills our children need to thrive in the modern world, not brainwash our children with a left-wing political agenda."
Like Blaze News? Bypass censorship, sign up for our newsletters and get stories like this straight to your inbox. Sign up here!
https://www.theblaze.com/news/gov-sarah-sanders-bans-critical-race-theory-and-leftist-indoctrination-in-arkansas-schools Gov. Sarah Sanders bans critical race theory and leftist indoctrination in Arkansas schools