Graham takes another step to avoid a Georgia election probe, this time SCOTUS
Republican Senator Lindsey Graham of South Carolina has launched a new effort to avoid testifying in an investigation into efforts to overturn Georgia's 2020 presidential election, asking the US Supreme Court to block an order to testify.
Graham filed an emergency motion with the court on Friday, a day after a panel on the US 11th Circuit unanimously rejected his efforts to block a subpoena from a Georgia grand jury. Prosecutors are hoping to question the Republican senator about a call he had with Georgia Secretary of State Brad Raffensperger weeks after the 2020 election when he allegedly asked that some of the state's absentee votes be turned down in order to protect the former president To help Donald Trump reverse his loss.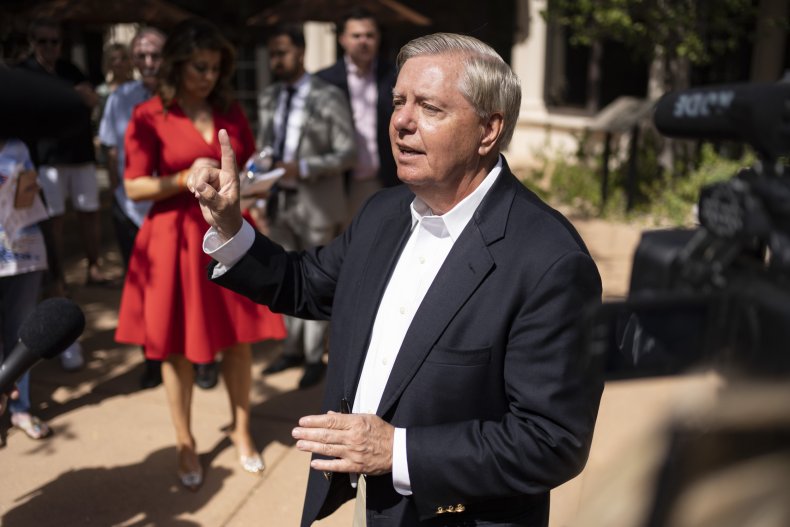 Friday's Supreme Court request was submitted to Conservative Justice Clarence Thomas, who is responsible for overseeing the 11th Circuit, potentially increasing the likelihood that the request will go to the full court for consideration. The three appeals court judges who ruled against Graham Thursday included a judge appointed by former President Bill Clinton and two judges appointed by Trump.
Graham's office argued in a expression that upholding the lower court's ruling would "materially impair the senators' ability to gather information related to their work," including "confirming a disputed presidential election."
The Georgia investigation was launched after Trump's post-election phone call with Raffensperger, when the former president asked the Republican election official to "find" the more than 11,000 votes needed to defeat President Joe Biden. A recording of the recorded call and a transcript were released by The Washington Post on January 5, 2021.
This is an evolving story and will be updated as more information becomes available.
https://www.newsweek.com/graham-takes-another-step-avoid-georgia-election-probe-this-time-scotus-1754014 Graham takes another step to avoid a Georgia election probe, this time SCOTUS