Great-grandmother murdered by stray bullet, 2 others injured in horrifying Thanksgiving Day shooting: police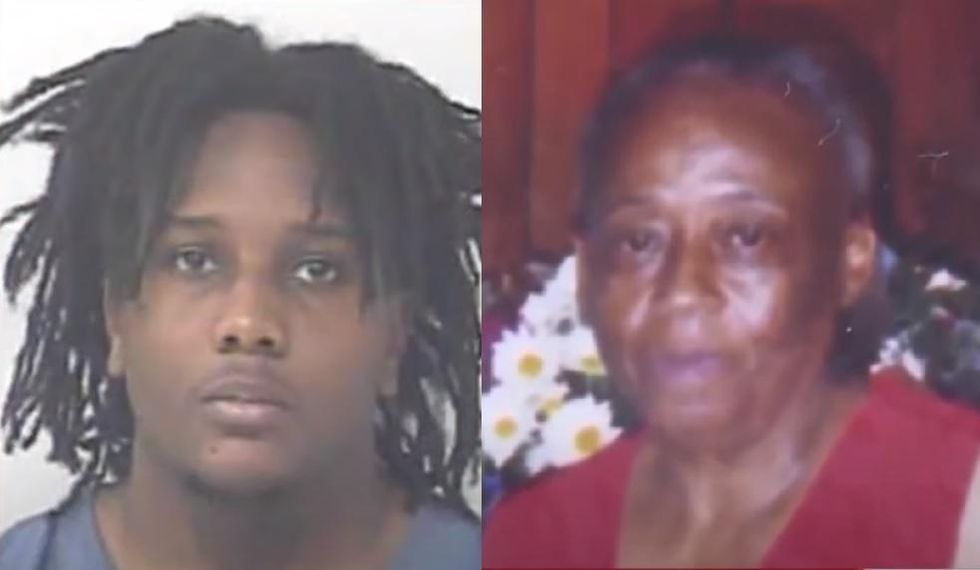 A 19-year-old Florida man is under arrest after allegedly shooting dead a beloved great-grandmother and injuring two other victims, who survived their injuries, police said.
On Thanksgiving, Lonnie Bee Smalls III, 19, allegedly walked up to a vehicle parked at an intersection in East Stuart — a small community on Florida's east coast, not far from Port St. Lucie — and fired several rounds. Investigators with the Stuart Police Department said there were three occupants in the vehicle: a man and woman, whom police described as a "couple", and a third person, whose gender is unknown. Both the man and the woman sustained injuries from the gunfire, while the third person escaped the shooting unharmed. The extent of the injuries the couple sustained is unknown, but both parties are said to be recovering. A previous relationship between Smalls and the victims remains unknown.
In addition to the occupants of the vehicle, the shooting also left a fourth victim, an innocent bystander, who tragically died from her injuries. A stray bullet from Smalls' pistol reportedly ricocheted into the home of Mattie Lou Jones, a 73- or 74-year-old great-grandmother who had just settled into a living room chair to watch TV and enjoy Thanksgiving dinner with her son. The bullet hit Jones, killing her instantly.
SPD Lieutenant Michael Gerwan described Jones as "an innocent person sitting in her living room". It is not believed that she was the intended target.
Although Smalls has been identified in connection with the shooting within hours and shortly thereafter arrested for violating the terms of probation, he was charged with Jones' murder only last Thursday. He has now been charged with one count of first degree murder and three counts of attempted first degree murder for the other victims. He remains in custody without a bond. It is unclear when he will next appear in court.
"This arrest brings me closure, and I hope there will be closure for the Jones family," SPD Police Chief Joseph Tumminelli said in a statement expression. "The Stuart Police Department is continuing the investigation and more information will become available in the future. I would like to thank the public for their patience and understanding in this case. Criminals don't have rules, but law enforcement investigators do. I am optimistic that more will follow."
Jones, who was retired at the time of her death, left behind a tremendous legacy: eight children, 16 grandchildren, and 22 great-grandchildren. At a vigil held earlier this month, one of her granddaughters said: "She was always welcoming, she had a big heart and nobody could wipe that smile off her face."
https://www.theblaze.com/news/great-grandmother-murdered-by-stray-bullet-2-others-injured-in-horrific-thanksgiving-day-shooting-police Great-grandmother murdered by stray bullet, 2 others injured in horrifying Thanksgiving Day shooting: police