Greatest Indie Movies of the 1980s
The 1980s were a magical time for cinema. From big blockbusters to small indie gems, the decade was all about revolutions in storytelling. It was an era of excess, and the audience was never satiated enough with all the excessively colorful costumes, blasting soundtracks, and heartrending tales that defined generations. It was the decade of the ant-hero, of social commentary disguised as wildly entertaining action flicks.
Many indie films from that time seem more relevant and mainstream now than ever. But back then, they were considered oddball creations outside of the Hollywood machinery. Directors like Spike Lee, Sam Raimi, and Steven Soderbergh debuted with intimate stories that captured the spirit of a moment in time. The indie scene at the time focused on lo-fi, grainy film stock, and handheld cameras to deliver that "lived-in" realism and natural imagery. The characters were flawed dreamers, and the stories were bold. The films explored issues no one would utter a word about – careerism, materialism, racism. They often had small budgets and launched then-unknown actors. But ultimately, these indie movies had a bigger influence on the culture than many of the multimillion-dollar blockbusters.
Related: The 20 Greatest Indie Horror Movies of All Time
Beyond the typical categories of genre, these '80s indie films defied Hollywood conventions with a spirit of individuality and resistance. They were content and thriving in their weirdness and absurdism. From urban dramas to surreal comedies, they reflected and pushed beyond the era that spawned them. And that is why these indie movies live on and continue to resonate with the audience. The styles and the sounds of the '80s may be dated, but these timeless tales contained high spirits. So let's rediscover these underground classics of the 1980s made solely for the love of the art itself.
15
The Toxic Avenger (1984)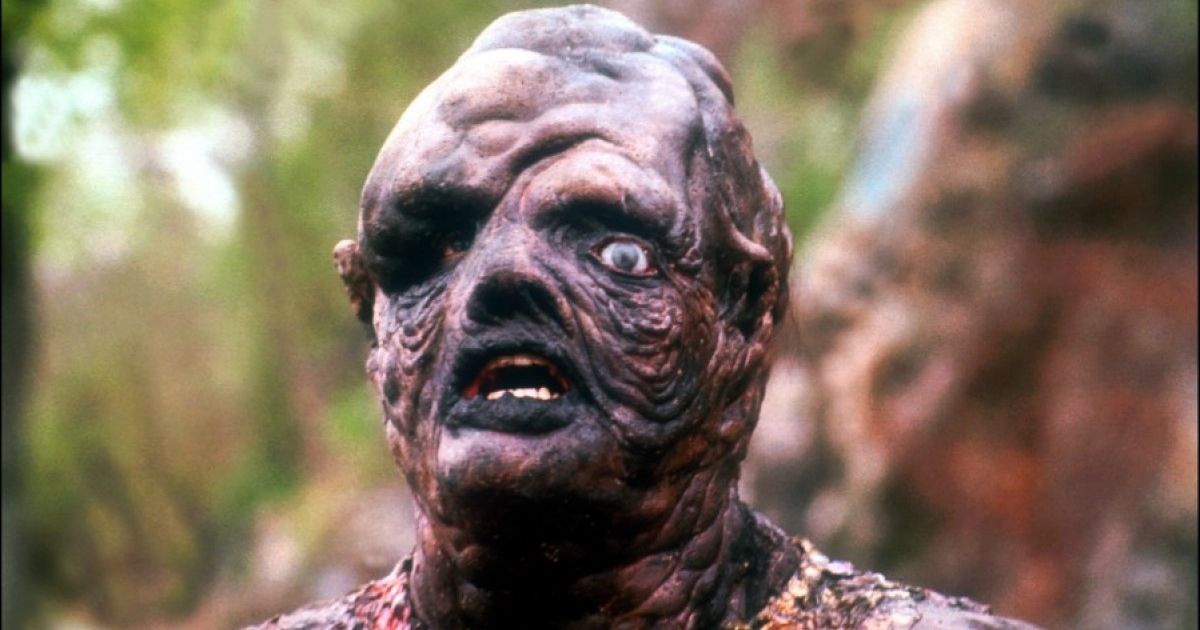 Here's a B-movie throwback that somehow feels would be more relevant and well-received today than ever. When a wimpy janitor named Melvin Junko, weighing no less than 98lbs, is pushed into a vat of toxic waste, he emerges new and transformed into a hideous, deformed superhero with enormous size and immeasurable strength. Cast out because of his appearance, the monster is determined to battle corruption and stand up for the little guy.
The Toxic Avenger wields his mop as a weapon to clean up the scum of Tromaville, with bloody mayhem following him wherever he goes. Despite its low-budget special effects and offputting visuals, this Troma classic delivers gleeful social satire and splatters the frame with gore and anarchic humor that gave birth to a franchise of increasingly ridiculous sequels.
14
Parting Glances (1986)
A love triangle between three gay men set in New York City is just what becomes definitive of emotion and meaning in cinema. Parting Glances is an intimate character study that follows Robert and his boyfriend, Michael, on the eve of Robert's departure to Africa for a work assignment. Michael throws a going-away party for Robert, where all the friends gather, including Michael's ex-boyfriend, who he still harbors feelings for.
With utmost grace and humor, director Bill Sherwood captures the anxieties, resentments, and deep affection within the group of men as they grapple with love, loss, and the AIDS crisis. Subtle glances are shared, and gentle caresses are lent as the film conveys passion between its characters – men who refuse to let fear define them – making this small slice of time feel rich and universal.
13
Choose Me (1984)
Choose Me is a bittersweet romantic comedy revolving around three misfit singles trying to find love in 1980s L.A. When their lives intertwine, drama is close behind. Also directed by Alan Rudolph, the movie features Keith Carradine as Mickey, a storyteller who gets involved with Nancy, a talkback radio relationships counselor named Dr. Love, and Eve, a nightclub owner. Their friendship develops in fits filled with insecurity and vulnerability. Rudolph uses easy locations for the characters to simply sit and talk about love, relationships, and routine. Along the way, this array of lonely dreamers expresses their desire for connection, reminding us that beneath our flaws beats the ache for human intimacy.
12
Desert Hearts (1985)
Set in Reno in 1959, Desert Hearts is a tender romance between two women that feels completely ahead of its time. Vivian, a literature professor from New York, travels to a Nevada casino to get a quick divorce. There, she meets Cay, a free-spirited young artist living on her own terms. What starts as healthy flirting soon blossoms into real affection that threatens to upend both women's lives.
In this breakthrough moment for independent cinema and lesbian filmmaking, Director Donna Deitch paints beauty in the empty desert landscape and gives Vivian a place to discover her true self away from society's constraints. Helen Shaver and Patricia Charbonneau share easy chemistry as new desires and vulnerabilities embrace them. Desert Hearts is an authentic portrayal of a burgeoning same-sex relationship at a time when such stories were rarely told at all.
11
Border Radio (1987)
Dean Lent, Kurt Voss, and Allison Anders direct this indie postpunk gem that took four years to complete. Border Radio is a road trip film that follows a bandleader that steals money from a club for a gig they performed and runs off to Mexico. The other band members have questions, and they, along with the club owner, set out to find him. With nothing but cassette tapes, junk food, and a crappy car, they go down the open highway in search of truth.
Shot in black and white, the movie captures the spirit of rebellion and hope against the sprawling backdrop of the American Southwest. It also features a kickass punk soundtrack and poetic characters who know nothing but to dwell on the little musings of life. This low-fi charmer offers an ode to following your heart no matter where the road may lead.
Related: The 20 Most Punk Rock Movies of All Time
10
Variety (1983)
Bette Gordon makes her feature debut with Variety after giving us several short films centered around women, feminism, and relationships. The movie follows Sandy McLeod's Christine, a repressed young woman who works at an adult-movies theater in Times Square. Soon, she develops a strange interest in pornography and the mysterious rich frequenters.
With all the static shots and background disturbances, writer-director Gordon offers an intimate portrayal of ordinary lives as well as the messiness of the human heart. Moreover, McLeod stuns with her delivery and her relationship with the three men who satisfy her in different ways. A huge part of the movie is shot with muted conversations, and yet, the flaws of patriarchy, the desires of men who seek control, as well as all ugliness of capitalism are loud and clamorous.
9
Another Country (1984)
Based on the real-life story of Guy Burgess, Another Country is a poignant drama that explores the complexities of sexuality, class divide, political beliefs, and personal identity. The movie is set at an elite British boarding school in the 1930s, and it follows Guy Bennett, a flamboyant, openly gay student becoming the victim of and eventually confronting hostility from his fellow students. On the other hand, Tommy Judd, elected head boy, tries to smooth things even with the institution with his Marxist beliefs.
The cast – including Rupert Everett in one of his earliest roles and Colin Firth – bring nuance to characters and are absolutely charming as the lead actors and friends. But it is the way director Marek Kanievska imbues the story with gritty realism and political undertones and critiques the British establishment through the eyes of outsiders within its walls that really moves the audience.
8
Sex, Lies, and Videotape (1989)
Sex, Lies, and Videotape is a groundbreaking debut from director Steven Soderbergh. And seeing his current reputation, it is apparent how the movie revitalizes the independent film scene right before getting into the '90s. The simple yet incredibly sensitive story follows the tangled relationship between a couple in small-town Louisiana. Caught in the loop are a husband and his unfulfilled wife and the wife's old flame, who now records women confessing their sexual fantasies on videotape.
As secrets are revealed and long-repressed feelings surface, the characters are forced to confront difficult truths about intimacy, trust, and human desires. The movie was shot on a shoestring budget, and it launched the careers of James Spader and Andie MacDowell. But mostly, it set high standards for films that explore complex themes of gender and sexuality woven into an everyday story.
7
Blue Velvet (1986)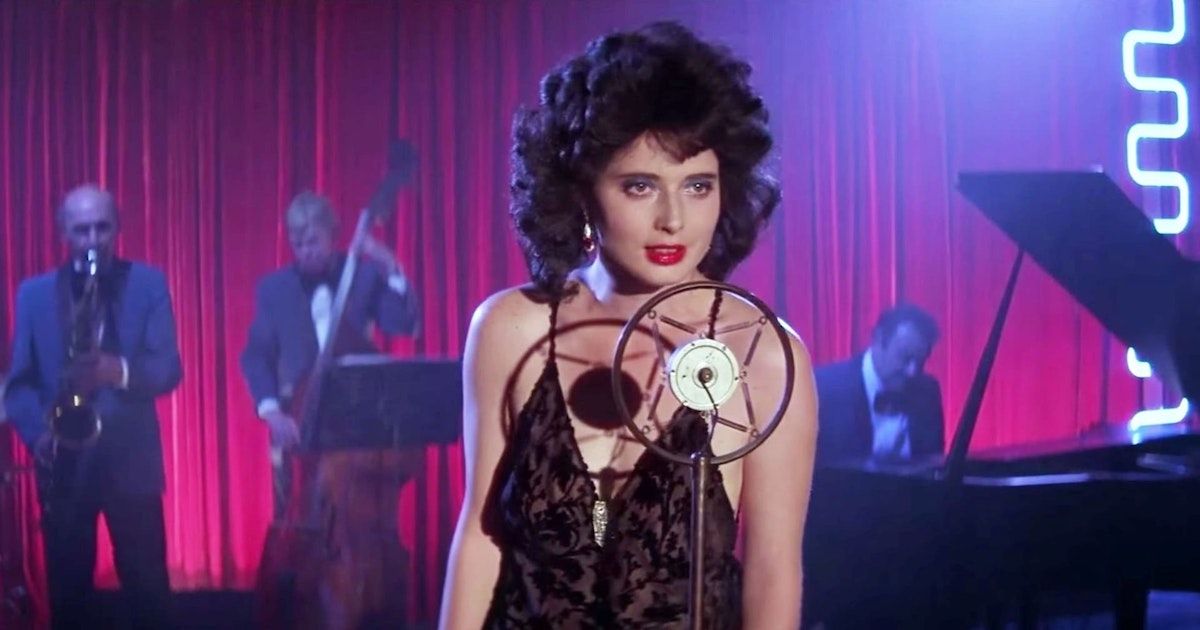 With Dune: Part Two being one of the most anticipated movies of the year, director David Lynch has been the talk of the season. But his roots lie in this surreal neo-noir masterpiece. Blue Velvet follows Jeffery, a college student who discovers a severed human year and seeks the help of a detective's daughter, plunging into the underbelly of his picture-perfect town to find the truth behind it. As he delves deeper, he enters a shadowy world of mystery and danger involving corruption and conspiracies.
Lynch layers the movie with dreamlike imagery, violence, and humor and creates an unsettling atmosphere. Isabel Rosellini dazzles as the nightclub singer Dorothy Vallens, whereas Kyle MacLachlan and Laura Dern bring a soulful innocence to their young leads as they grapple with the darkness that engulfed their town.
6
Mad Max 2: The Road Warrior (1981)
This action-packed post-apocalyptic escapism thriller established Mel Gibson as an international action star. Mad Max 2: The Road Warrior is set in a dystopian future where oil has run dry, and a community of survivors is defending a remote gas station from a gang of savage bandits led by the villainous Lord Humungus. Max Rockatansky, a loner haunted by his past, reluctantly joins the community and vows to help them in exchange for fuel.
From fast-paced car chases and elaborate stunts to over-the-top violence and an isolated atmospheric setting, director George Miller creates a realistic vision of the desert, where the only justice comes from the barrel of a gun. The indie film uses the less is more style of filmmaking to deliver one of the greatest action sequels of all time.
Related: Best Action Sequels Ever Made, Ranked
5
Do the Right Thing (1989)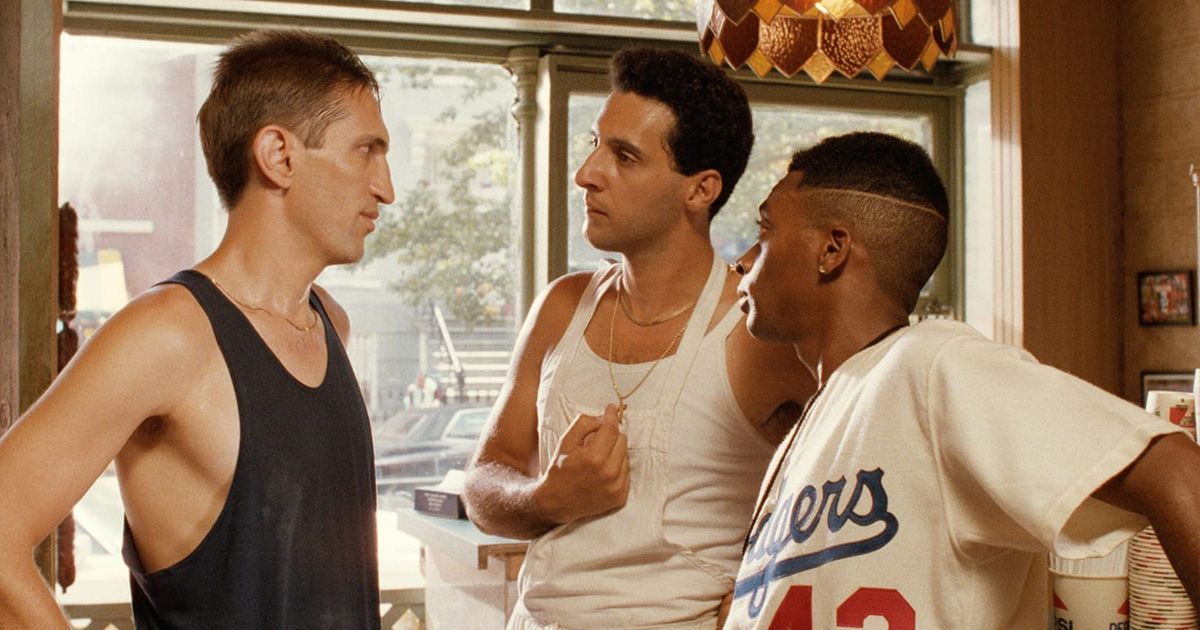 Produced, written, and directed by Spike Lee, Do The Right Thing placed the legend on the map as an icon of Black American cinema for his incredible talent and perspective. The explosive drama explores racial tensions on the hottest day of the summer in a Brooklyn neighborhood. Salvatore "Sal" Fragione is an Italian American who owns a local pizza place in a black neighborhood and his pizzeria has a Wall of Fame exhibiting Italian actors. Buggin' Out opposes the idea, but Sal refuses to put any African American celebrities on their wall. Tensions simmer and eventually explode into chaos. Lee adds elements of blistering humor, vibrant music, and memorable characters in a movie where beneath all their rage, the people of the 'hood are just desperate to "do the right thing."
4
Platoon (1986)
Independent films do not get better than Platoon. Oliver Stone's harrowing Vietnam War drama follows a platoon of American soldiers through the hell of jungle combat and the moral ambiguities of the war and the political leaders itself. The movie is based on Stone's own experience, and like any veteran's memories, it creates and vivid and immersive portrayal of the horror of war and the bonds that form between soldiers fighting in the middle of nowhere.
Charlie Steen stars as the wide-eyed newcomer, with Willen Dafoe and Tom Berenger as the opposing parties that shape the war and its consequences. Stone has always had an unflinching gaze when it comes to capturing weakness, brutality, lack or order, degrading morals, and racial tensions. And Platoon stands as the definitive movie depicting the Vietnam War – one that changed men forever.
3
The Evil Dead (1981)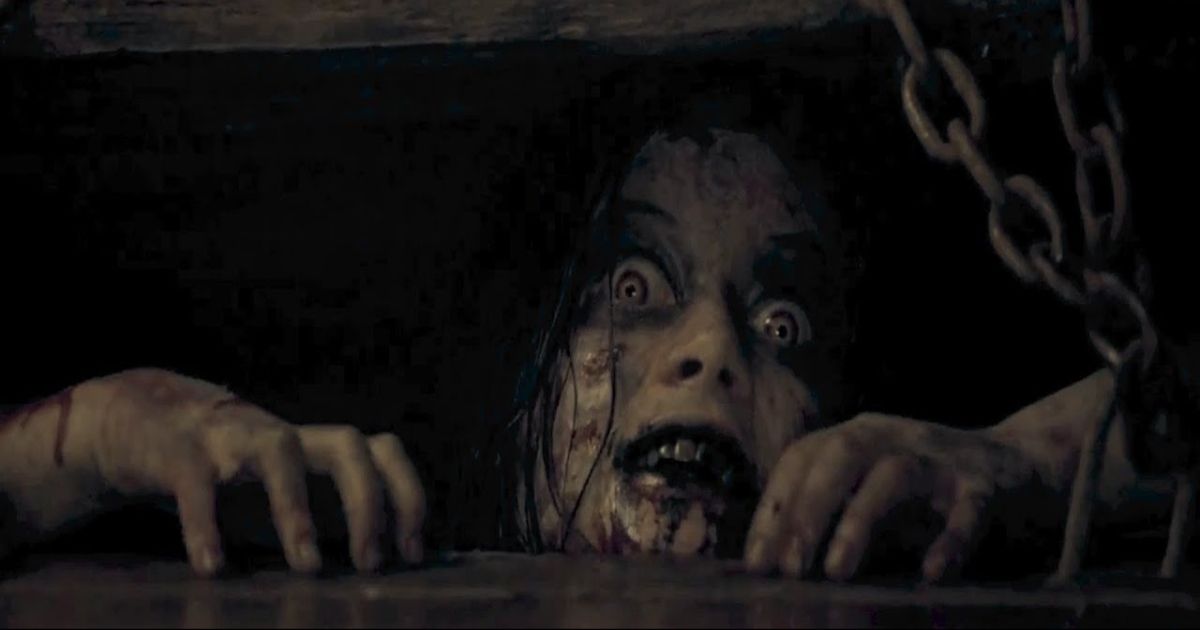 Directed by Sam Raimi, this no-budget horror classic did not just launch the star Bruce Campbell, but it also kickstarted the career of the director himself. The Evil Dead follows five college students traveling to a remote cabin in the woods, where they unwittingly release ancient demons trapped in the surrounding forest. One by one, each of the kids is possessed, rather gruesomely, by the spirits until only Ash Williams (Campbell) is left to fight for his survival.
The movie is filmed in an imaginative style using unconventional angles, jarring cuts, and shaky camerawork, with all gore proving it's still scary to this day. Raimi creates a thrilling experience for the audience, and all the over-the-top creeps just made Campbell's leading man charisma and The Evil Dead an instant cult hit and benchmark for DIY indie filmmaking.
2
The Terminator (1984)
The Terminator may have become a massive franchise now, but James Cameron's masterpiece launched itself as a low-budget sci-fi indie action first. Starring Arnold Schwarzenegger as a cyborg assassin, the movie follows the titular character sent from the future to 1984 Los Angeles to kill Sarah Conner, who bears a child who will one day become a savior in the war of man against machines. However, a second cyborg, Kyle Reese, travels back in time to protect Sarah.
The movie is a genre-blending triumph as it seamlessly adds elements of gripping action and sci-fi noir to create an iconic story. Schwarzenegger delivers one of his greatest performances as the relentless killing machine. But beneath all the gear, the movie stands as a timeless example of how big ideas and innovative storytelling can emerge as true winners.
1
Paris, Texas (1984)
With Paris, Texas, German director Wim Wenders created an intimate American road movie filled with exuberating emotion and poignant beauty. After being lost for years, Travis Henderson wanders out of the desert with no recollection of his past. A stranger connects him with his estranged brother, Walt, and the family, including Walt's young son, as they journey to Los Angeles in search of his wife.
The movie is excellently shot, with widescreen vistas of the American landscape. In Wenders' classic style of touching upon themes of hope, tragedy, and grace, the movie follows these ordinary souls as they learn to speak the language of love. Harry Dean Stanton gives a memorable performance as Travis and teaches the importance of second chances.