Guide to Couples, Episodes and More
90 Day Fiancé Season 1 kicked off one of TLC's most popular franchises. While the first season is very different from what 90 Day Fiancé has become, it's still remarkable. Season 1 is arguably the most authentic season in the franchise as the series was still in its infancy. There wasn't a big agenda on the part of the producers or the network as they took a more wait-and-see attitude. Luckily for fans and TLC, "90 Day Fiancé" became a hit after its surprisingly serious first season.
Cast of 90 Day Fiancé Season 1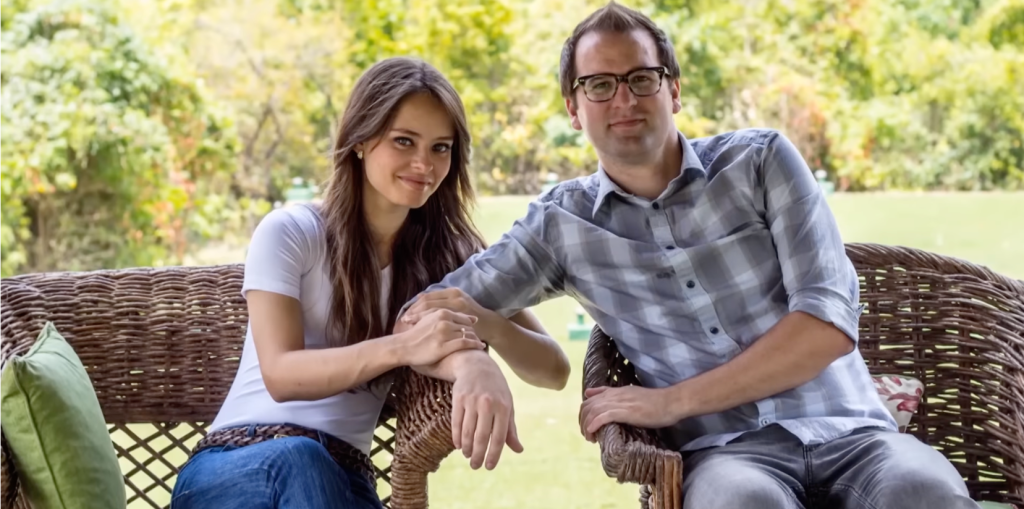 The 90 Day Fiancé Season 1 cast didn't include many franchise superstars, and for many fans, the couples are unforgettable. However, it should be noted that all of the couples from the first season are still together today. In previous seasons, the success rate has not been so high, and now dramatic breakups are to be expected. Though many of the cast of the first season have since been forgotten, they will always have the honor of being the first couples in the 90 Day Fiancé series.
Russ and Paola Mayfield
Paola and Russ Mayfield are the biggest stars of the first season. Colombian resident Paola seemed so out of place in Russ's hometown of Oklahoma. Their clashes with Russ' family are legendary, and they provided some of the most compelling drama of the first season of 90 Day Fiancé. Russ and Paola are a really odd couple, two completely different people, which makes them so entertaining to watch.
Mike and Aziza Eloshway
In Season 1, Aziza Eloshway seemed more like a deer in the headlights than a woman looking forward to being with her fiancé. Aziza and Mike Eloshway met online on a foreign language website and the two began a relationship. Russian Aziza moved to Ohio, where the drama began. There was an immediate cultural clash with Aziza and Mike's family, and there were doubts that her feelings toward him were genuine. Still, Mike insisted that Aziza was his soulmate.
Alan and Kirlyam Cox
Alan and Kirlyam Cox have received a lot of criticism for the strange way they first met when Alan was 20 and Kirlyam was 12. However, when Kirlyam turned 21, she agreed to leave Brazil and move to Los Angeles to be with her fiancé. Alan. The Mormon couple must follow strict religious guidelines, and Alan and Kirlyam struggled to remain celibate until after their marriage. The two certainly seem like an odd couple, although it's clear there's a lot of love between them.
Louis and Aya Gattone
The 90 Day Fiancé season 1 couple Louis and Aya Gattone are one of the more memorable couples in the franchise, largely because there hasn't been much conflict in their history. After meeting on an international dating site, Aya initially wanted Louis to leave the US and move to the Philippines to be with her. However, Louis had two children from a previous relationship, which he did not want to give up. Aya instead decided to compromise and come to America on a K-1 visa. Louis and Aya weren't prominent figures in Season 1, which actually indicates their stability as a couple.
90 Day Fiancé Season 1 Episodes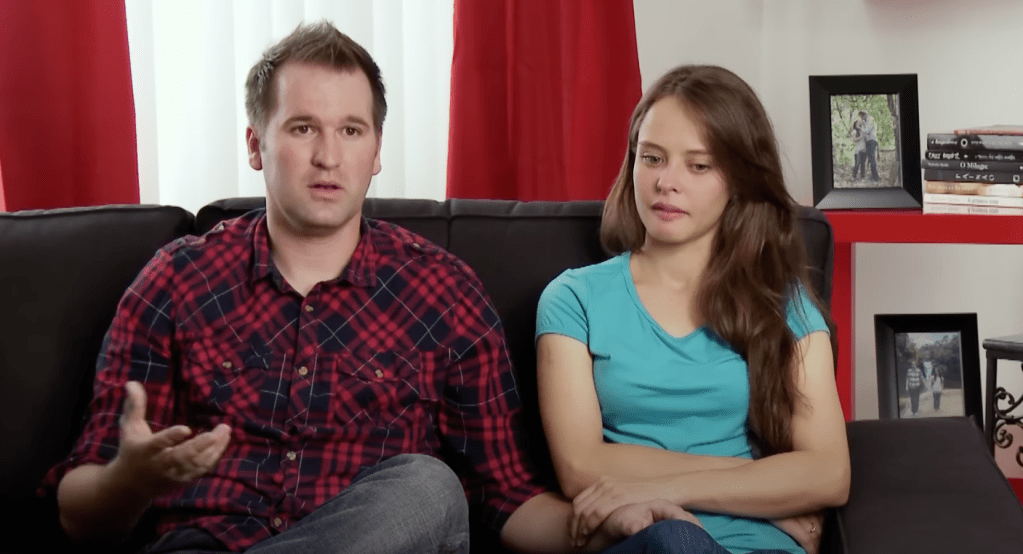 The young season 1 of "90 Day Fiancé" started on January 12, 2014 and ran very differently than today's franchise shows. The season only had six episodes and aired over a two-month period — something unprecedented in the franchise today. It seems TLC was testing the water with Season 1 and didn't want to commit to a full season. But with the success of the first season, subsequent seasons lasted much longer.
Memorable moments from Season 1 of 90 Day Fiancé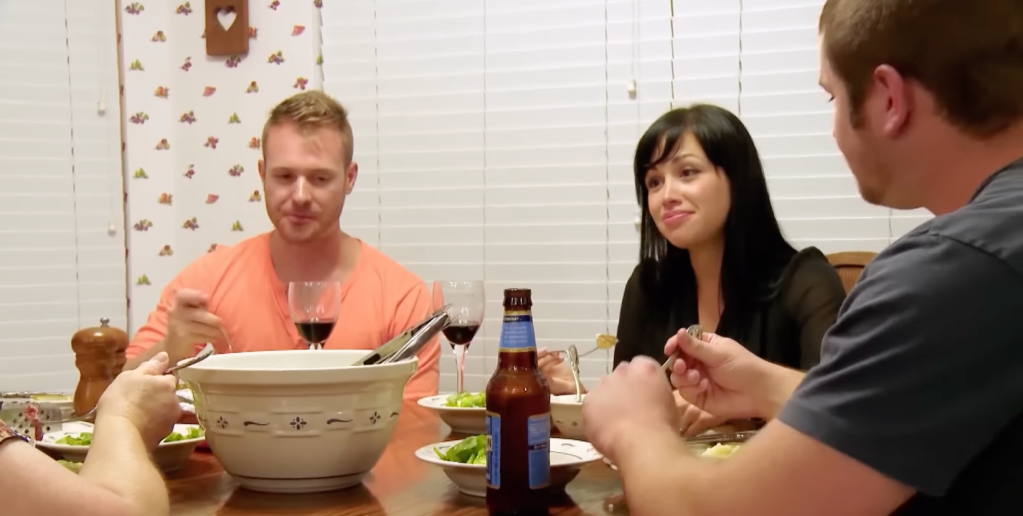 There were a few memorable moments in the first season of 90 Day Fiancé, although not as many as later seasons because there was less manipulation by the producers. Many of the season's standout moments involved Paola and her more conservative in-laws. In one scene in particular, Russ' parents were visibly shocked by the skimpy outfit Paola wore to breakfast and even asked her to change.
There were other moments that stood out, including Alan's concerned reaction to Kirlyam's model makeover and Louis being late for his own wedding. Still, the first season was relatively benign compared to the following seasons.
Which couples from Season 1 of 90 Day Fiancé have returned to the franchise
Russ and Paola
As season one's breakthrough stars, it's no surprise that Russ and Paola were regulars in the franchise for a while. The two dominated 90 Day Fiancé: Happily Ever After? for four straight seasons before he seemingly left the franchise for good. The couple's other adventures included Paola's move to Miami and her attempts to launch her modeling career. Happily ever after? Also, Russ's discomfort showed up at pretty much everything his wife did.
Alan and Kirlyam
After the first season of 90 Day Fiancé, Alan and Kirlyam didn't play a major role in the franchise. However, they made a brief appearance in the spin-off, 90 Day Fiancé: Now What? The low-key spin-off features short clips that let fans know about several previous couples. Alan and Kirlyam provided updates for three seasons of What Now? before disappearing from the franchise altogether.
Tell us: How does the first season of 90 Day Fiance compare to the other seasons?