Gun store employee charged with murder after shooting suspected shoplifter in Houston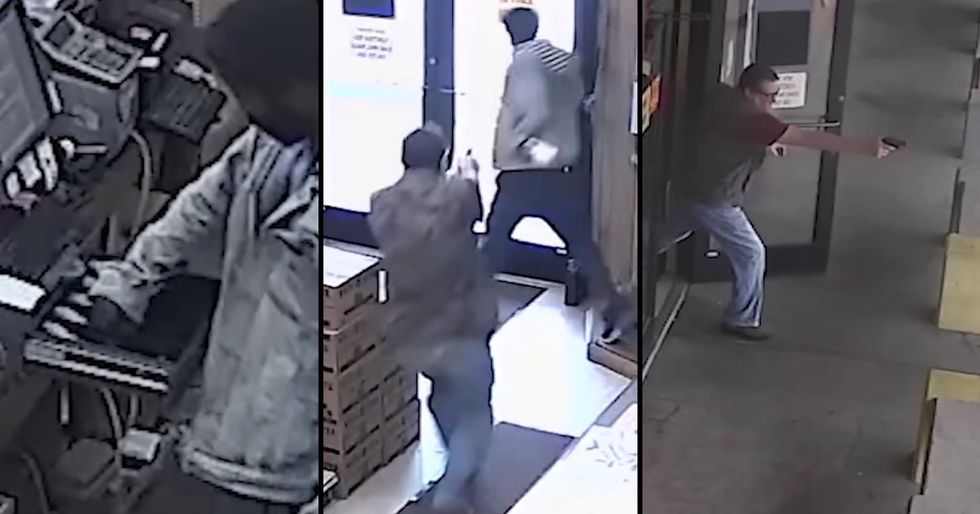 After more than a year of investigation, an employee of a gun store was found charged with murder after he shot and killed a suspected shoplifter in Houston.
Surveillance video captured the June 2022 incident at Carter's Country Store between Mark Winger and Terry Evans Jr.
Evans can be seen entering the store and walking to a cash register, where he appears to grab cash before heading to the door. An employee is seen walking toward him before Winger follows him and shoots Evans as he tries to escape.
Firefighters found Evans in a parking lot and he later died of his injuries at a hospital.
police said that Evans had attempted to steal clothing from a separate store before being chased away by employees and going next door to the gun store.
This week, Winger was arrested and charged with murder. after to KTRK-TV. He posted $30,000 bail and was released.
An attorney for Evans' family argued that the shooting did not meet the requirements for a justified shooting in defense.
"In Texas, the use of deadly force is only justified when you feel you are in fear of imminent death or serious bodily harm," Jason Gibson said.
Gibson claimed that no one at the gun store called 911 about the incident. He also says initial police reports indicate Winger feared for his life because Evans had a sharp object on him, but he says surveillance video shows Evans only had a Styrofoam cup.
Evan's parents said in an interview in April that he was a caring father to three sons, although they were aware of his criminal past and his struggles with mental illness.
"I cannot describe the pain of losing a son," Terry Evans Sr. said through tears. "I tell myself I took the bullet because the pain is unbearable."
Here is a news video report of the incident:
Surveillance video of a fatal shooting during a shoplifting attemptwww.youtube.com
Do you like Blaze News? Bypass the censorship, sign up for our newsletter and get stories like this delivered straight to your inbox. Login here!