Harriet Hageman plays up the "manipulated" 2020 election claim in her victory speech
Republican congressional candidate Harriet Hageman, backed by former President Donald Trump, maintained her stance on the 2020 presidential election in her first victory speech, promoting Trump's claims of a "rigged" election to the Cheyenne crowd.
"Wyoming has spoken on behalf of everyone who is concerned that the game is becoming increasingly rigged against them," Hageman told an excited crowd Tuesday night.
Hageman successfully ousted Rep. Liz Cheney from her House seat after she won the Republican nomination for the general district of Wyoming. The former Cheney adviser is expected to win the November general election as Trump won the state by more than two-thirds of the vote in both the 2016 and 2020 presidential elections.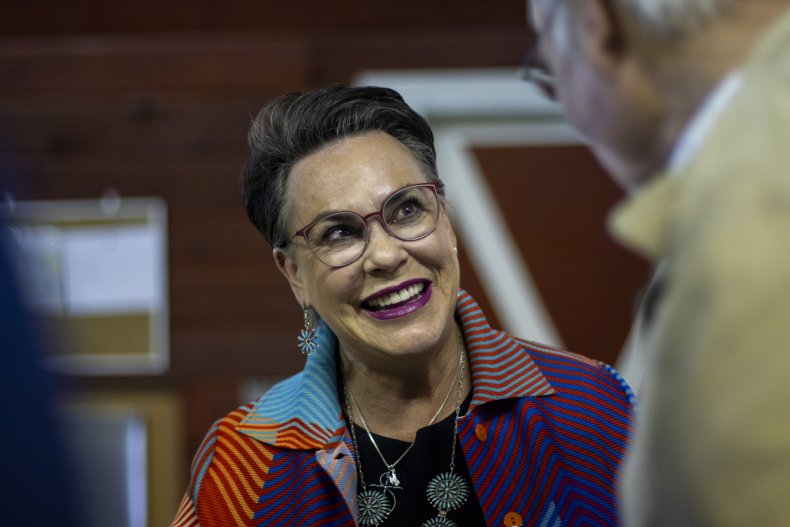 The GOP primary has largely been viewed as a referendum on Cheney, which many Wyoming voters have argued failed to represent when it broke with the House GOP to vote for Trump's impeachment in January 2021.
In her victory speech, Hageman stated, "What Wyoming has shown today is that, while it may not be easy, we can oust deadlocked politicians who believe they have risen above the people they are meant to represent."
At the same time, Trump has made it his mission to ensure that the congresswoman quickly jumps into the race to endorse Hageman, despite her previous criticism of the former president during his 2016 campaign.
This is an evolving story and will be updated as more information becomes available.
https://www.newsweek.com/harriet-hageman-plays-rigged-2020-election-claim-victory-speech-1734293 Harriet Hageman plays up the "manipulated" 2020 election claim in her victory speech