Here's how NOT to get shot by the police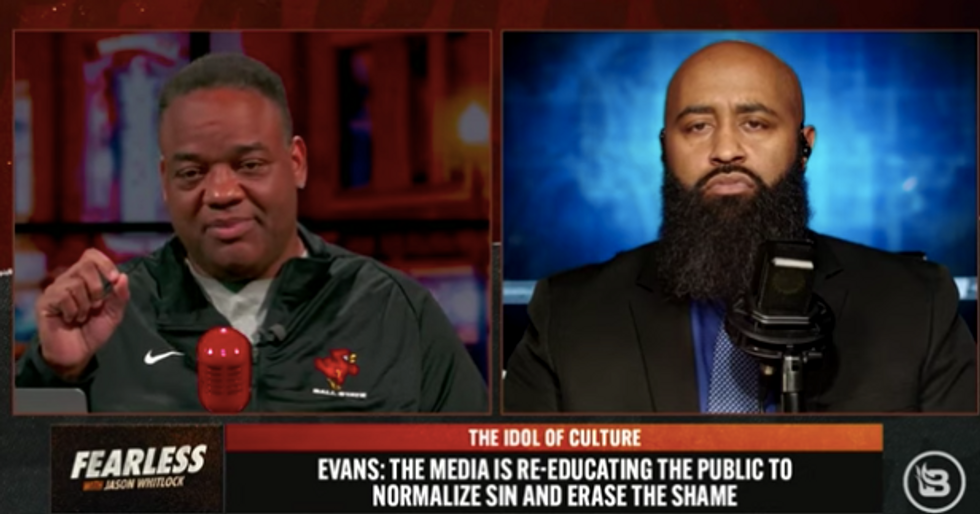 Jason Whitlock has in this episode of "Fearless' on BlazeTV. He explained that he presented himself to the police officers in a way that showed he posed no threat.
"As a man, my first responsibility is to ensure my own survival and to protect myself. And as for my cooperation with the police, I take control through my actions. I give off an energy to the police. I present myself to law enforcement, present myself to others in a very respectful manner," Jason said.
Jason says when it comes to engaging with the police and avoiding an altercation, it's really all about your attitude and being the change you want to see. If you want to be respected, give respect to the police. "Don't dress like a thug and then get upset if you're treated like one," Jason said. Some formulas just work. Watch the clip to hear what Jason had to say.
Download the podcast here.
Want more from Jason Whitlock?
To have fearless conversations at the crossroads of culture, faith, sport and comedy with Jason Whitlock and Uncle Jimmy, Subscribe to BlazeTV – the largest cross-platform network of voices who love America, defend the Constitution and live the American dream.
https://www.theblaze.com/shows/fearless-with-jason-whitlock/ready-here-s-how-to-not-get-shot-by-police Here's how NOT to get shot by the police