Here's proof that the Buffalo killer is NOT a "mainstream Republican."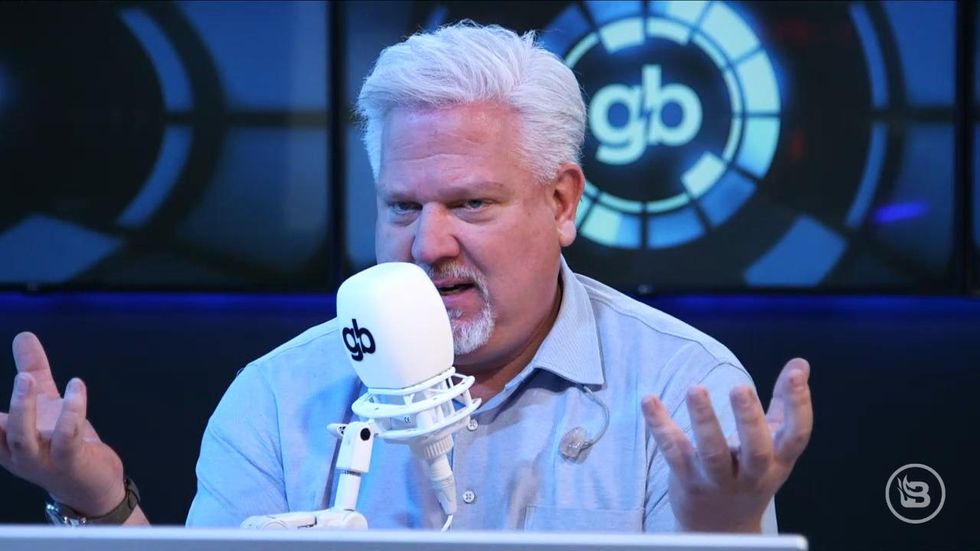 Rolling Stone The magazine ran an article Sunday that argued in no uncertain terms that the suspect who grotesquely took the lives of ten people in Buffalo, New York last weekend, was a "mainstream Republican."
Like so many in the corporate media, the author of the article Talia Lavan — who resigned from the New Yorker in 2018 a war-injured veteran and ICE agent falsely accused of having a Nazi tattoo — has portrayed the Buffalo killer as a right-wing, white supremacist, Tucker Carlson-worshipping conservative "seized by a racist craze."
On Tuesday's radio show, Glenn Beck revealed what the killer actually wrote in his alleged "Manifesto," which proves he was far from a freedom-loving constitutional lawyer, and explained why apparently ignoring his words only raised the issue aggravated.
"From the start, the corporate media tried to associate [the killer] with the Republicans to say he's a conservative, to say he got his entire education from Tucker Carlson," Glenn began. Don't even mention Tucker Carlson. Not at all. There's a mention of Fox News, and it's an infographic showing top Fox News anchors like Maria Bartiromo and Greg Gutfeld as Jews. He also says that Rupert Murdoch is a Christian Zionist who may have Jewish ancestry, although this has never been publicly admitted," he continued.
"Oh, one more thing. Ben Shapiro is mentioned several times, including as an example as 'the rat of the Jewish people'. Gosh, that doesn't sound conservative to me, doesn't sound republican, doesn't sound like he's learned rights from anyone, plus he describes himself as an ethno-nationalist and eco-fascist socialist. He abhors libertarianism and conservatism in particular."
Watch the video clip below to hear more of the criminal's own words, proving he was not a right-wing extremist and certainly NOT a "mainstream Republican."
Can't watch? Download the podcast here or listen to the following episode highlights:
Want more from Glenn Beck?
To enjoy more of Glenn's masterful storytelling, thought-provoking analysis, and uncanny ability to make sense of chaos, Subscribe to BlazeTV – the largest cross-platform network of voices who love America, defend the Constitution and live the American dream.
https://www.theblaze.com/shows/the-glenn-beck-program/talia-lavin-mainstream-republican Here's proof that the Buffalo killer is NOT a "mainstream Republican."