Heroic 11-year-old runs into apartment fire to save 2-year-old sister
An 11-year-old boy became a hero after he ran into his burning apartment to save his 2-year-old sister in Maryland earlier this week.
A sparking electrical outlet in a bedroom on Tuesday caused an electrical fire in a two-story apartment building in Salisbury, Maryland, damaging at least two of the eight units.
Luckily there were no casualties or major injuries, although without 11-year-old La'Prentis Doughty, the worst could have happened.
According to WBOC, Doughty managed to extricate himself from the burning building before realizing his two-year-old sister, Loyalty, was still inside.
"If I hadn't saved my sister, I would have been mad at myself because I could easily have saved her, and I would have been mad at myself," he said.
Doughty ran back into the building and came out with the young girl.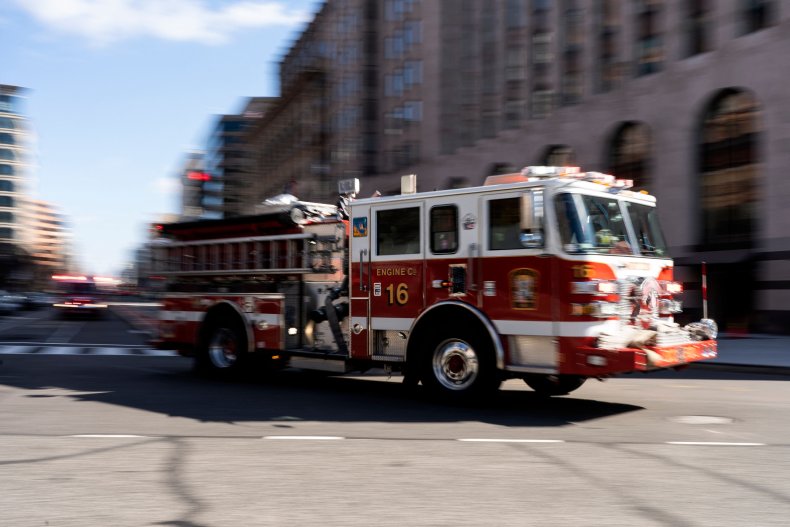 Doughty was slightly burned after the rescue, but the injuries were very minor — he didn't even need medical attention at the scene, according to a state firefighter report.
His mother, Keishauna Banks, told WBOC, "I feel bad because I don't know how to reward him right now. I praise him and say, 'You know you did a good job?' But I'm still trying to process it all, I'm still in shock."
According to a GoFundMe compiled by Banks, she was shopping for Thanksgiving dinner when her best friend called and told her the apartment was on fire.
She wrote that she was grateful "that my children are alive and breathing," adding, "We are devastated and need help with clothing and shelter."
The family is staying at a hotel and is being supported by the American Red Cross, according to the WBOC.
But despite it all, Doughty shared, "I feel good that my sister is alive today. I'm glad Thanksgiving is tomorrow."
The state fire marshal reported that the fire caused approximately $250,000 in structural damage and $40,000 in personal property damage.
news week reached out to the Maryland State Fire Marshall for further comment.
According to the Electrical Safety Foundation International (ESFI), there are approximately 51,000 electrical house fires each year. The ESFI advises homeowners to check their home electrical systems, electrical cords, extension cords, and outlets for signs of humming, flickering lights, or tripped circuit breakers.
A video showing how quickly a Christmas tree can catch fire was viewed millions of times last week, warning viewers that natural trees and electrical problems can sometimes lead to serious incidents.
An electrical fire broke out in Ohio last December, killing two 9-year-old twin boys and injuring six others.
https://www.newsweek.com/heroic-11-year-old-runs-apartment-fire-save-2-year-old-sister-1762231 Heroic 11-year-old runs into apartment fire to save 2-year-old sister