Hilary Swank reflects on the true story behind 'Alaska Daily': 'Blew My Mind'
When Hilary Swank first heard about the real-life cases of sexual assault and violence against countless Indigenous women in Alaska, she knew she had to raise the issue Alaska dailyher new ABC drama, she shared news week.
The show draws on the Anchorage Daily News' investigation of the extremely high rate of sexual violence in Alaska in a series of articles collectively titled "Lawless," first brought to Swank's attention by Tom McCarthy. Alaska Daily showrunner.
Swank spoke up news week about the drama, which premieres October 6, and said that the real case "had flown [her] Mind" and she felt it was immensely important to be part of the project.
Hilary Swank reflects on the true story behind 'Alaska Daily': 'Blew My Mind'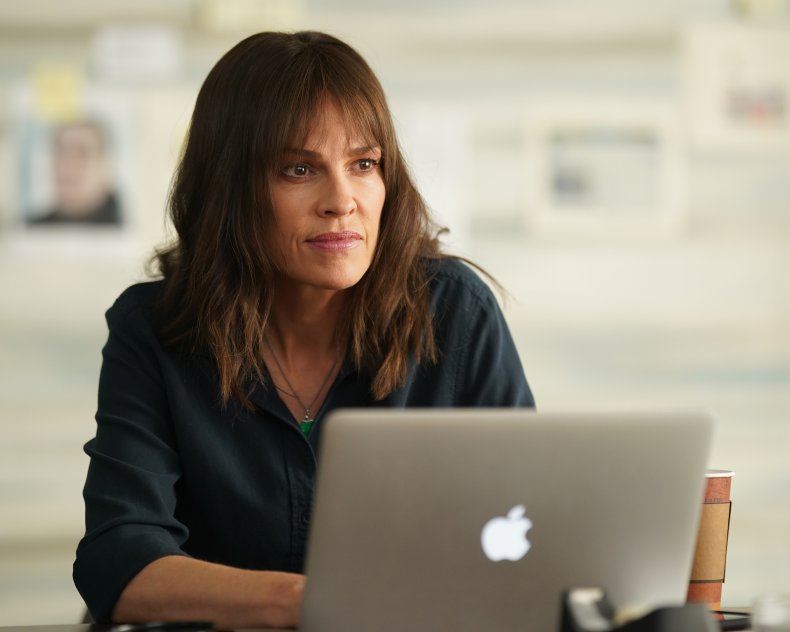 in the alaska daily newspaper, Swank stars as Eileen Fitzgerald, a hard-nosed New York journalist whose story about the new Secretary of Defense goes awry, resulting in her losing her job and being publicly "quited."
As a result, she is approached by her old boss, Stanley (Jeff Perry), who asks her to work for him at a local Alaskan newspaper. There, she learns of the death of an Indigenous woman in a suspected murder that was all but ignored a few years earlier, and she begins investigating the case and several others alongside reporter Rosalind 'Roz' Friendly (Grace Dove).
When asked if she hoped Alaska daily Swank answered fervently, "Absolutely, that's 100 percent [why]that's why I went on the show.
"Tom McCarthy, I'm a huge fan of and I've been a fan of [his film] spotlight, actually since the station agent, and when he said that this was based on a story called Lawless, I read the article.
"I knew about the missing, murdered tribal women, I knew about them. But the story was fair [shocking].
"For me I knew about it and yet so many people don't know about it and it's happening right now, right this second, and nobody is doing anything about it, it's terrible and something has to be done.
"So, yeah, that was a big part of being on the show and then there are other things that the article covers that I had no idea about and it just blew my mind."
The two-time Oscar winner added that she hopes the show can make a difference by raising public awareness of the matter: "Well that's just the thing, as storytellers we get the opportunity to shine a bright light on to pitch those important stories and help give them a voice, start a conversation and hopefully spark change."
Although the show is based on a real case, Swank and her colleagues don't play real people and so on million dollar baby The actor said she doesn't feel the need to base Eileen on anyone in particular.
"I just took what was off the page and worked with it and grew with it, you know. The characters are fictional, all journalists portrayed, so I don't plan them away [someone]or act of something other than [what has been written] with the pen," she said.
About her character and Cancel Culture
Swank is still filming alaska daily newspaper, She explains that she's finished five episodes out of ten, but already loves her character, Eileen.
"I love that she doesn't take nonsense and doesn't put up with fools, she's a go-getter [and wants] to find the truth," Swank mused. "She's all about being a truth seeker and I love that about her, she's really ambitious and built her career when it was a man's world. So she has a lot of courage and determination."
Early on in the show, Eileen becomes a victim of abandonment culture when a story's provenance is questioned, promptly leading to her work being viewed as a lie and her being "cancelled" by the public and fired from her job.
Looking at that story and how it reflects reality, Swank said, "I think we're living in a world right now that's very much about learning new ways, respecting people, and it's exciting, it's important , it is contemporary. I'm not. Now, when I talk specifically about Eileen, I'm just talking about [cancel culture].
"And, you know, there's a lot of catching up to do in a lot of people's hearts, so that's great. I think sometimes people get canceled, not necessarily for the truth, and sometimes they do, it's just on a case-by-case basis. And what people are getting canceled for, like I said, it's just on a case-by-case basis.
"In her case you know I don't know if she would have been a man should she have been called off? I don't really know, I don't know the answer to the conversation. But she's just speaking her mind and she had a deadline, and she may have been quicker than she should have been [to publish her story] But where's the give and take?"
Alaska Daily premieres on ABC at 10 p.m. ET.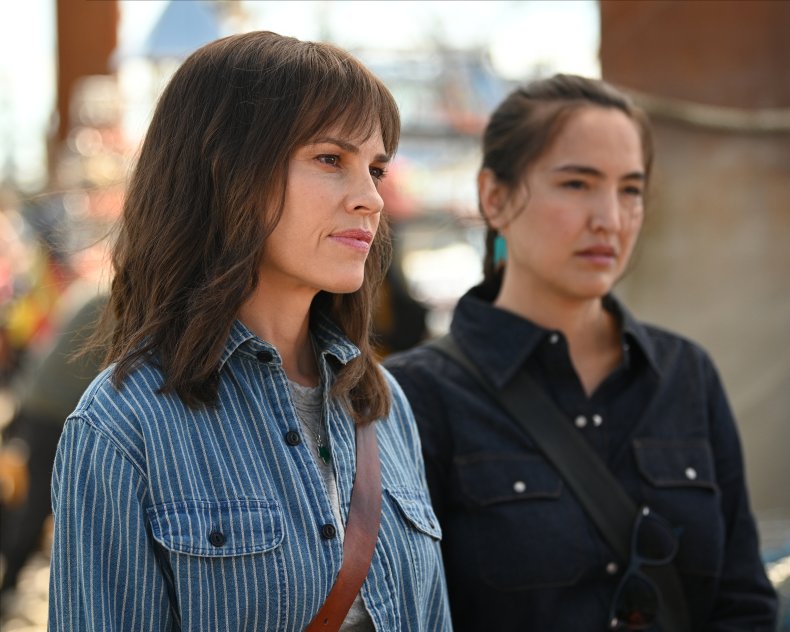 https://www.newsweek.com/hilary-swank-interview-alaska-daily-abc-murder-indigenous-women-1749461 Hilary Swank reflects on the true story behind 'Alaska Daily': 'Blew My Mind'