Hillary Clinton has personally pledged to cover the Trump-Alfa Bank story in the media, Clinton's campaign manager testifies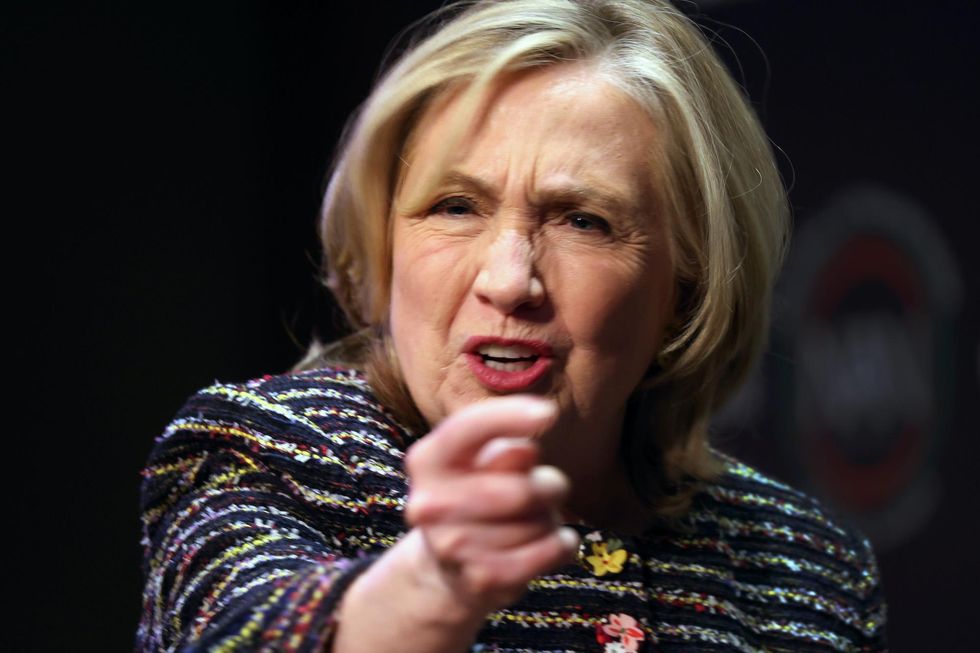 The campaign manager for the 2016 Clinton campaign testifies that Hillary Clinton personally agreed to the propagation of a conspiracy theory linking then-candidate Donald Trump to a Russian bank.
The claims that have since been debunked involved digital interactions between a computer in Trump Towers and Russia-based Alfa Bank.
Robby Mook testified Friday as part of the defense for Michael Sussmann, who is accused of allegedly lying to the FBI by not clarifying his ties to the Clinton campaign when he leaked information to the agency. Sussmann's trial is part of US Special Counsel John Durham's investigation into the sources of Russian collusion.
Mook said he encouraged Clinton to authorize the release of the data, although it was unverified at the time.
"We spoke to Hillary about it," Mook called. "She agreed with the decision."
A campaign worker leaked the information to Slate magazine, which published it on October 31, 2016.
"I remember it was a member of our press team." called mook "We have authorized an employee to share it with the media."
Clinton then tweeted the Slate story from her official social media account.
Sussmann has pleaded not guilty to lying to the FBI, claiming he gave them the information as a concerned citizen.
Mook confirmed Sussmann's claim in his testimony and said he did not order him to take the data to the FBI.
"Going to the FBI doesn't seem like an effective way to get information out to the public," he said. "They do it through the media, which is why the information has been shared with the media."
Mook also testified that he didn't even know who Sussmann was at the time, and he would have resisted meeting with the FBI if he did.
Critics have slammed the Clinton campaign for what they say is a coordinated campaign to use the FBI to frame Trump over baseless allegations of Russian collusion.
Here's a video of the recording of Mook:

Hillary Clinton Agreed to Share Trump-Russia 'Data', Campaign Director Says New York Post

www.youtube.com

https://www.theblaze.com/news/clinton-mook-alfa-bank-testimony Hillary Clinton has personally pledged to cover the Trump-Alfa Bank story in the media, Clinton's campaign manager testifies