HIMARS Key to Destroying Russian Forces, Ukraine's Success: Diplomat
The former ambassador of Ukraine in Austria said on Saturday that the High Mobility Artillery Rocket Systems (HIMARS) are the key to Ukraine's success on the battlefield against Russia.
"American HIMARS continue to destroy RU military hardware. If it wasn't for them, RU military hardware would destroy Ukraine. It really is that simple," former diplomat Olexander Scherba said on Twitter.
Scherba also shared video footage of troops surrounded by rubble walking inside what appeared to be a destroyed building, but the surroundings are unclear.
Gen. Mark Milley, chairman of the US Joint Chiefs of Staff, told reporters this week that Ukrainians used HIMARS to hit more than 400 targets during the Russian invasion.
The United States has so far sent 16 HIMARS to the eastern European country. American officials said Thursday they would make more HIMARS ammunition available to the country, among other things, as part of an upcoming $675 million security aid package.
Ukraine has previously touted the effectiveness of HIMARS. Bohdan Dmytruk, a commander of Ukraine's 93rd Mechanized Brigade, narrates The Washington Post in July that using the weapon systems to attack a Russian ammunition depot significantly reduced the shelling.
"We now have about one man who suffers a concussion every week. Before the HIMARS hit, it was about two to three a day because of the intensity of the shelling," Dmytruk said.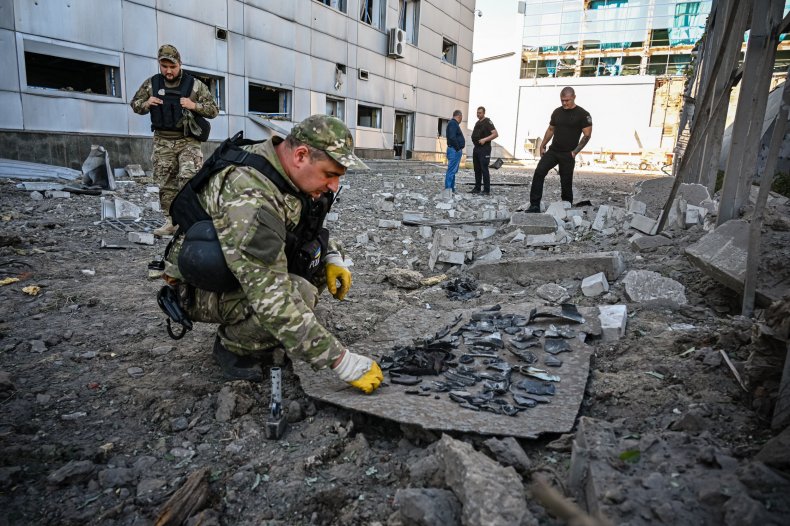 The US announcement of its latest aid package to Ukraine comes amid Ukrainian forces pushing to regain Moscow-held territory in the Kherson and Kharkiv regions.
In recent days, video footage that appears to show Ukrainian soldiers liberating areas occupied by Russian troops has been shared on social media. CNN reported Thursday that Ukrainian troops have so far recaptured 1,000 square kilometers from the Russians.
According to the news agency, a Ukrainian military spokesman also said on Friday that Ukrainian troops "advanced towards the enemy positions in different areas from two to ten kilometers. But we are not yet announcing the names of the settlements and the directions in which we are successfully."
On Saturday, Ukrainian military officials said troops had retaken the eastern city of Kupyansk in a counteroffensive. "Special units of the SBU Special Units A are in action [Kupiansk]which was and always will be Ukrainian," the Security Service of Ukraine tweeted. The news came after unconfirmed reports that the city had been liberated.
news week has asked the Russian and Ukrainian defense ministries for comments.
https://www.newsweek.com/himars-key-russian-forces-destruction-ukraines-success-diplomat-1741788 HIMARS Key to Destroying Russian Forces, Ukraine's Success: Diplomat