HIMARS uses 'Changed Dynamics' by Ukraine in war with Russia: Lloyd Austin
Ukraine, using US-provided HIMARS, "changed the dynamic" in its war against Russia, US Secretary of Defense Lloyd Austin said in an interview on CNN on Sunday.
Russian President Vladimir Putin faced international rebukes for launching his "military special operation" against Ukraine on February 24. Many leaders condemned the invasion, which they saw as unjustified and contrary to international norms. The US, an ally of Ukraine, has provided humanitarian and military assistance to Kyiv to bolster the country's defense efforts.
US military assistance included M142 High Mobility Artillery Rocket Systems (HIMARS), a rocket launcher system with a longer range than other Ukrainian artillery rockets. HIMARS is credited with enabling the Eastern European country to better defend its territory against Russia and even launch counter-offensives of its own to retake formerly occupied territory near Kharkiv and Kherson.
Austin, a key figure overseeing US aid to Ukraine, praised Kyiv for using HIMARS on the "right way" to bolster its defenses against Moscow.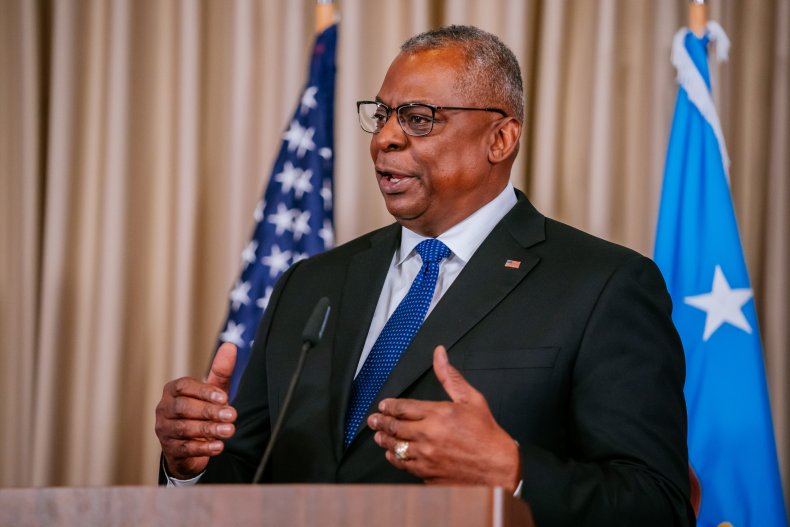 He commended the Ukrainian defenders for using the missiles to "carry out attacks on things like logistics warehouses and command and control systems," thereby eroding Russian capabilities.
Ukraine's deployment of HIMARS "changed the dynamic and gave the Ukrainians an opportunity to maneuver," Austin said.
"What we're seeing now is sort of a shift in battlefield dynamics," Austin added. "They did very, very well in the Kharkiv region and started to take chances. The fight in the Kherson region is a little slower, but they are making progress."
Javed Ali, a former US counterterrorism official and professor at the University of Michigan, said news week on Sunday afternoon that the deployment of HIMARS in Ukraine has allowed Ukraine to match Russia's "numerical strength" on the battlefield, beating Russian troops from a greater distance and with increased precision.
"The deployment of HIMARS in combination with other Western-supplied weapons and equipment, an evolving Ukrainian military strategy and increasing successes at the operational and tactical levels, and the continuing shortcomings and weaknesses in Russia's efforts have all contributed to what appears to be greater momentum currently on the side of Ukraine, with the possibility of Russia losing more control over previously seized territory in eastern Ukraine," Ali wrote in a statement.
Meanwhile, the Pentagon on Wednesday announced a new $1.1 billion security package that will include funding for 18 HIMARS – more than double the amount of systems the US has provided to Ukraine.
Austin condemns 'irresponsible' Russian nuclear threats
Austin also addressed Putin's recent nuclear threats on Sunday after Russia illegally annexed regions of Ukraine last week. Putin has promised to defend these areas "with all the forces and means at our disposal". The remark was interpreted by the West as a threat that it could use nuclear weapons to defend annexed territories, which include Ukraine's Donetsk and Luhansk regions.
"It's an illegal allegation. It is an irresponsible statement. This nuclear rattle is not what we would expect from leaders of large countries with capabilities," Austin said.
He added that he expects the Ukrainians to continue "pushing forward" their defense efforts and that the US will continue to support them despite these threats.
In the face of more Russian losses, nuclear fears grew again. Despite the annexation of those areas and the mobilization of 300,000 reservists, the Kremlin continued to record casualties in Donetsk, with Ukraine retaking the key transport hub of Lyman on Saturday. The loss prompted a key Putin ally to urge him to launch a nuclear strike on Ukraine.
news week has asked the Ukrainian Ministry of Defense for an opinion.
https://www.newsweek.com/himars-used-ukraine-changed-dynamics-war-russia-lloyd-austin-1748232 HIMARS uses 'Changed Dynamics' by Ukraine in war with Russia: Lloyd Austin