Holiday Inflation Affects Two-Thirds of American Shoppers: Survey
With Black Friday now underway in the United States, a new survey has found that inflation is among the top concerns for American shoppers this holiday season.
The CNBC/Survey Monkey poll earlier this month polled over 3,500 adults on how they were feeling going into the holiday season this year. In particular, they were asked what concerns they might have about being able to afford gifts.
Two issues that have dominated economic talks over the last year, recession and inflation, were rated as worrying by most respondents. Around 69 percent of respondents said the possibility of a looming global recession is causing them to shop less this year. Around 67 percent, who fared slightly worse, cited inflation as a concern and said they were concerned they might not be able to afford as much this season.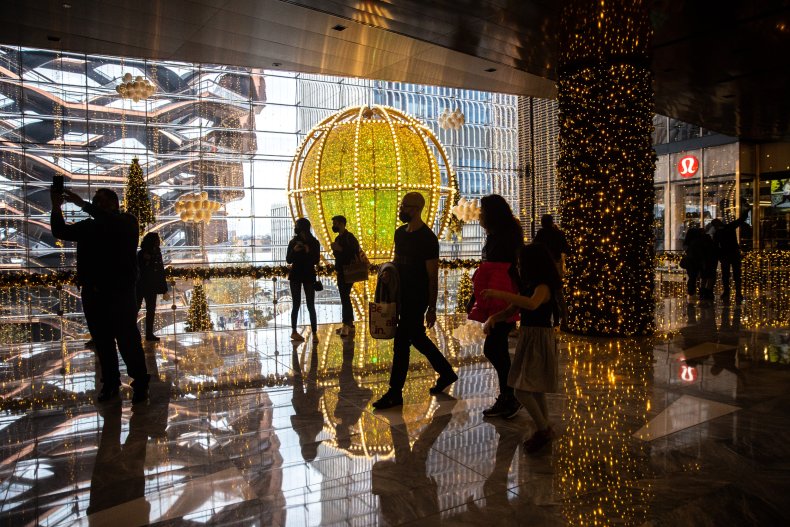 These concerns were more pronounced among respondents from lower income brackets as well as younger people who tend to earn less. Around 78 percent of people from households earning less than $50,000 cited inflation as a concern for the holiday season, compared with 65 percent and 56 percent of those earning $50,000 to $100,000 and over $100,000, respectively dollars earned.
73 percent of those aged 18 to 34 said they were concerned about not being able to afford all their items this holiday season. This was the highest of any age group, with 69 percent of those aged 34 to 65 and 55 percent of those aged 65 and over expressing similar views.
"Some are cutting back amid record-high inflation and recession concerns," the report said. "[Thirty-nine percent] say they plan to spend less on Christmas gifts this season, up slightly from 36 [percent] last year. only 14 [percent] say they plan to spend more this season while they're 44 [percent] say they will spend about as much as last year."
While everyday consumers are still concerned, there have been some signs that US inflation is slowing over the past month. On Sunday the financial times reported that the US dollar fell 4 percent against several other comparable currencies in November on signs of slowing inflation.
Barrons also reported on several sectors showing bullish trends, including a fall in commodity prices and producer costs, which fell short of expectations in October. While not definitive, these hopeful signs have kept the stock market trending higher for the past two weeks. Analysts and executives in several countries and regions have also indicated that recessions are unlikely in the near future.
news week has reached out to the White House for comment.
https://www.newsweek.com/inflation-during-holidays-concerns-american-shoppers-black-friday-1762426 Holiday Inflation Affects Two-Thirds of American Shoppers: Survey