Homeless man molested 12-year-old girl in Georgia Park after giving her liquid that made her dizzy, police said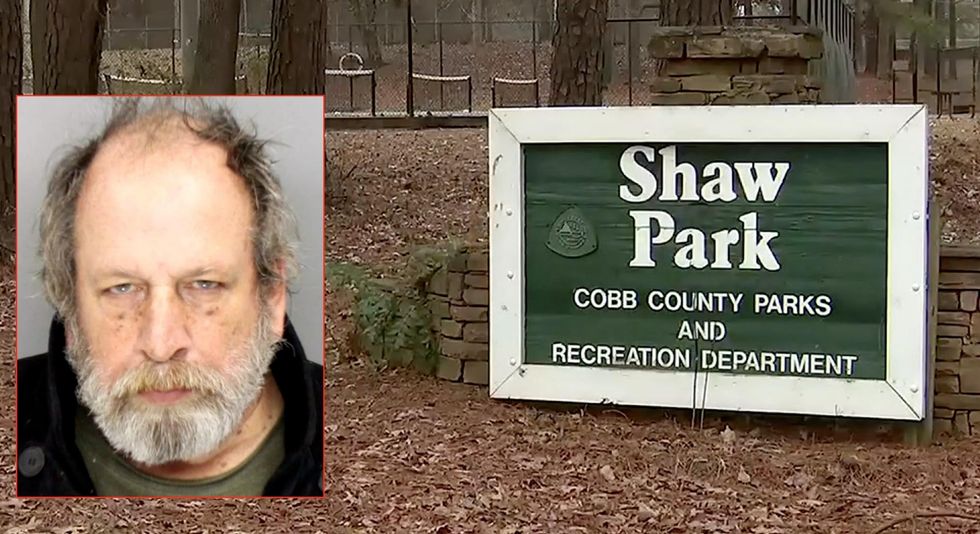 A homeless man has been arrested for sexually assaulting a 12-year-old girl at a Georgia park after giving her a liquid that made her dizzy. according to to the police.
The Cobb County Police Department said the incident happened around 6 p.m. Saturday, Jan. 21 at Shaw Park in Marietta.
Police said the girl was walking in the park's woods when Douglas Darch, 62, approached her and offered her a water bottle.
Although the bottle appeared to be unopened, the girl told police she felt "dizzy and tingly" after drinking from it. Darch then allegedly pulled out a knife, threatened and molested the girl.
It's unclear why the girl was walking alone in the park or what was in the bottle. Police are withholding information about the child's condition to protect her identity.
According to online records, he was sentenced to the Cobb County Jail on numerous charges including aggravated child molestation, terrorist threats, child abuse and aggravated assault. Darch is being held without bail.
Visitors to Shaw Park told Michele Newell about it WSB TV that they were shocked to learn of the alleged incident.
"I was surprised that happened, but when you think about the layout of this whole complex here, it's really not surprising these days," said Janis Kelley.
"I hate to hear that someone got hurt, let alone a kid," said Robin Etaas, who added that she was so disturbed by the incident that it upset her to play pickleball in the park.
Here is a local news report on the incident:
12-year-old girl sexually assaulted by man in Marietta Park: policewww.youtube.com
Like Blaze News? Bypass censorship, sign up for our newsletters and get stories like this straight to your inbox. Sign up here!
https://www.theblaze.com/news/marieta-homeless-molest-dizzy-water Homeless man molested 12-year-old girl in Georgia Park after giving her liquid that made her dizzy, police said