Horowitz: "Decarceration" has deadly consequences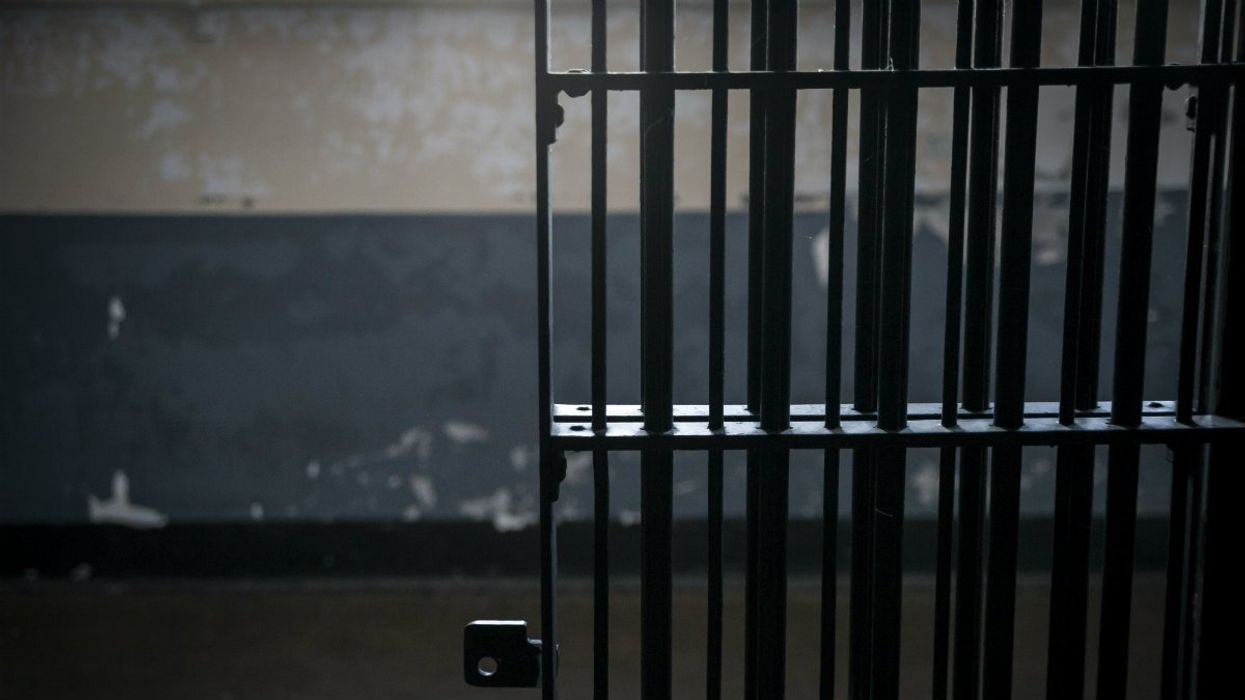 Jason Billingsley is the murderous new face of the blue city of America. It will also reflect public safety in every state if we do not address the systemic "decarceration" crisis.
Billingsley, 32, had a long criminal history in and around Baltimore. He pleaded guilty to first-degree assault in 2009 and second-degree assault in 2011, but spent little time behind bars. He only served two and a half months for the first offense a five-year prison sentence.
In 2013, Billingsley brutally beat, choked and abused a woman – a crime that likely would never have occurred if he had been serving his previous sentences. In a state with a "three strikes" law, Billingsley would have faced life in prison. Instead, he was given 14 years and a 16-year suspended sentence. In Maryland, that meant he'd be back on the streets thanks to… just seven years later "Good Time" credits.
On September 19, 11 months after his last release, Billingsley allegedly broke into a Baltimore home, raped a woman, tied her up along with the man she was with and… light both of them. Miraculously they survived.
While local police were searching for him in this case, Billingsley is said to have… followed Tech CEO Pava LaPere in her home. She got discovered on the roof of her building, half naked, beaten and strangled. Billingsley was arrested with the help of U.S. Marshals a few days after LaPere's death. He now faces a charge of first-degree murder.
Baltimore's story is particularly gruesome and has garnered national attention, but it's more common than you might think. Similar atrocities have been occurring for years across the country, including in red states.
America has a widespread under-incarceration problem, with repeat violent offenders being released from prison every day. Still, both political parties fear that "non-violent, first-time, low-level" offenders will be locked up. They attempted to use straw man examples to promote the false narrative that we are suffering from a crisis of "over-incarceration." Your solution is "Decarceration."
The reality is that we need to put more people in prison for longer periods of time, not fewer. Even if you just take into account the murders, rapes, robberies and aggravated assaults in this country – if we actually had any semblance of justice – the prison population would have to swell to keep the bad guys off the streets.
Let's assume for a moment that we would never incarcerate someone for drug trafficking, commercial theft, larceny, vandalism, or firearms violations. However, many of these perpetrators are violent repeat offenders and are causing devastating damage to our cities. But let's just focus on murder, rape, robbery and aggravated assault. How many of these crimes are solved and lead to an arrest? How many of them have been convicted and are in prison? How many of them receive a fair prison sentence given the seriousness of their crime? How many end up serving their full sentence?
We can use FBI crime data to answer the first question about clearance rates. The numbers are fairly consistent from year to year, but we are using 2019 FBI crime data. This year alone, only 61.4% of the 14,325 murders, 32.9% of the 124,817 rapes, 30.5% of the 239,643 armed robberies and 52.3% of the 726,778 serious physical injuries "resolved." This means that no arrests were made in 5,529 cases of murder, 83,752 cases of rape, 166,552 cases of armed robbery and 346,673 cases of aggravated assault.
In other words: Of the four categories of violence under discussion, more than 758,000 violent crimes went unsolved in one year alone. Often many of these crimes were committed by the same people, but that still means that there are likely tens, if not hundreds, of thousands of violent criminals who escape justice every year.
If it were possible to solve 100% of violent crimes – again, excluding other crimes such as theft and drug trafficking – the prison population would inevitably increase.
But the problem of under-incarceration is worse than just the roughly 758,000 cases in which no arrest occurs. Even of the approximately 500,000 people who are arrested each year for murder, rape, robbery and aggravated assault, only a small proportion of them are convicted and given sentences that are even commensurate with the guidelines. For example, of 17,355 felony convictions in Minnesota in 2019, only 3,612 were fully convicted, and almost all of them are getting out of prison much sooner due to numerous early releases and good loan programs.
A good way to measure this is to use the Bureau of Justice Statistics report on the percentage of convicts who left state prison in 2019 serving varying sentences by category. According to BJSOf prisoners released from state prison in 2018 — before the recent wave of prison "reforms" — most served an average of 44% of their sentence. Even convicted murderers served an average of 58% of their sentence. The average length of service The punishment for murder was less than 10 years in 30% of cases and more than 20 years in only 42% of cases. The average prison sentence for rape was less than 10 years in 64% of cases. Overall, 71% of those serving a sentence for a violent crime category served less than five years, and nearly half served less than two years.
The point of "criminal justice reform" was to address the problem of excessive incarceration. In reality, the opposite is true. Violent crime is a cultural and social problem. We have brought with us the best remedies for violent crime.
Instead of just focusing on more policing and "supporting the blue," red states need to stop emulating blue states with early release policies. All violent criminals should not be entitled to early release. Murderers and even some rapists must receive the death penalty – and quickly. Other violent offenders generally require harsher punishment. When it comes to repeat violent offenders, we need real "three strikes" laws that keep them behind bars for life after the third conviction for a violent crime.
In a sad irony, EcoMap, the company led by Pava LaPere, once made a statement proclaiming it its stance "against systemic racism and in support of the Black Lives Matter movement." This movement is driving the largest release of violent criminals in decades, ensuring that no life is safe.