Horowitz: Idaho's conservatives are poised to reshape legislation like never before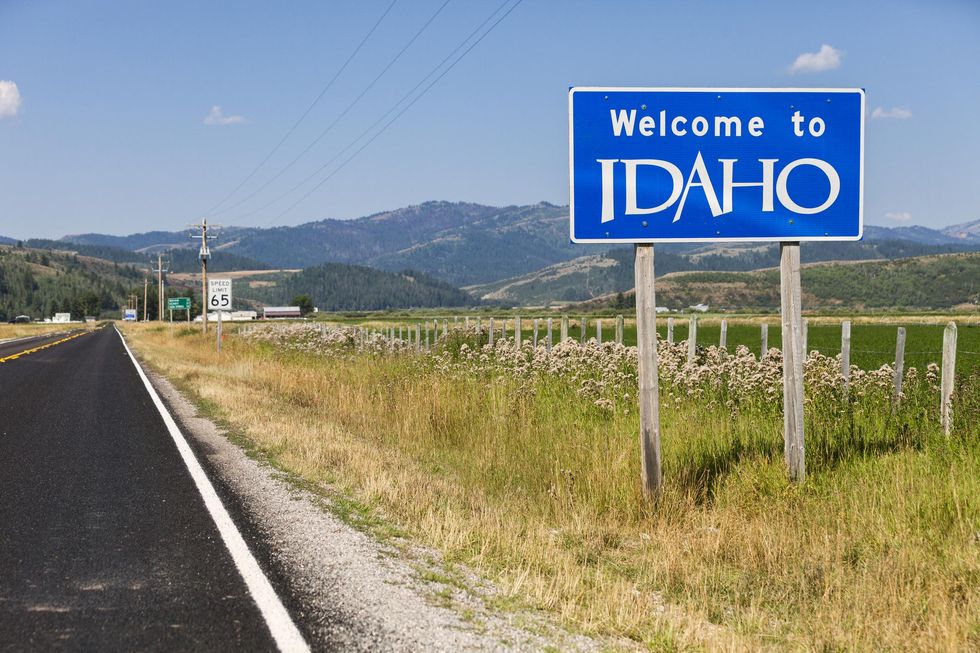 Idaho has long suffered from a paradox in that it's so Republican-dominated that it's not all that Republican. Because this is a de facto one-party state, many liberals, well connected to awakened industry and lobbyists, choose to run as Republicans and use their superior campaign money to campaign as conservatives, the polar opposite of what what they plan to do in office. For this reason, despite a 58-12 majority in the House of Representatives and a 28-7 majority in the Senate, the Conservatives rarely enjoy legislative wins that other red states can easily achieve. Last night's elections could have changed that greatly.
Establishment Republican elites are cheering their apparent victories in both the Pennsylvania Senate race and the Idaho gubernatorial race on Tuesday. Idaho Gov. Brad Little fended off a challenge from Lt. gov. Janice McGeachin exits. However, when you're through the statewide election, which requires enormous money and organization to remain competitive — money that true conservatives don't have — we see a different story.
A total of 20 incumbent Republicans — 11 running for the Senate and nine for the House of Representatives — were defeated or threatened to lose Tuesday night. A large part of these results is due to the work of the Idaho Freedom PAC, which was actively recruiting candidates against incumbents.
It's really hard to overestimate the importance of this development. Thirteen of the 28 Republican senators did not stand for re-election. Of the remaining 15, nine were defeated, and several members of the RINO House seeking a Senate seat lost to conservatives. There are almost no parallels to this in recent history. While some of the races involved other quirks or stemmed from snap elections and some were other Conservatives defeated by more ideologically ambiguous candidates, for the most part Conservatives defeated many Liberal Republicans and won in open seats.
Highlights included Conservative Rep. Codi Galloway's victory over Senator Fred Martin, the five-year Senate Committee on Health and Welfare chair from Boise. Senator Jim Patrick, who served five terms in the Senate and three in the House of Representatives, was also defeated by a Conservative. He was chairman of the Senate Committee on Commerce and Personnel. Also, Rep. Greg Chaney, the outgoing House Justice, Rules and Administration chairman, lost his bid for a Senate seat, and Sen. Carl Crabtree, vice chairman of the Joint Finance and Appropriations Committee, lost his seat.
Additionally, two conservatives who moved from California to seek freedom in Gem State defeated prominent incumbents. Retired California firefighter Carl Bjerke has removed vice chairman of the Senate Health and Welfare Committee, Senator Peter Riggs. Joint Finance and Appropriations Committee co-chair Senator Jeff Agenbroad was defeated by Brian Lenney, who moved his family from California to Nampa in 2010.
Even in a number of cases where the incumbent survived, the challengers came much closer than we usually see in national elections. Senate President Pro Tempore Chuck Winder won his race by only around 640 votes. Now he will face a brand new caucus that could potentially vote him out of leadership. The Conservatives would have enjoyed an even better night had not the leadership drawn several of them into the same district and forced them to compete with one another. This dynamic made the house results more of a wash, but the house was already pretty conservative. So the fact that the Senate has caught up with this will give the Legislature a lot of leverage over Governor Brad Little.
What this success at the legislative level shows is that Conservatives have a much more level playing field for lower office, where the barrier to entry in terms of financial needs is much lower.
There are also signs in the statewide election that the Conservatives can sweep the state in the future. Former Congressman Raul Labrador defeated a 22-year incumbent as Attorney General. The Conservatives also won the office of foreign minister by a hair's breadth and only lost because of a split vote. Even for governor, Brad Little received only 53% of the total vote. Had there been a runoff, the race might have picked up more steam and could have been contested. With less split votes and slightly stronger candidates, the Conservatives can really take over state next time.
In other states, mostly in the South, where runoff elections occur, conservatives have a better chance of competing nationally. Next week, the Conservatives have an opportunity to drag Alabama Gov. Kay Ivey into a runoff. A current survey showed Ivey receiving just 40% of the vote, with social conservative businessman Tim James in second place for a possible runoff. Vote-sharing has plagued conservatives for decades, and establishing runoff elections in more states would allow them to run against the establishment without fear of dividing the votes of thinking voters.
That Idaho media cheers Liberal Republicans because they don't really have Democratic horses to ride, but even they recognize the importance of the Idaho Freedom PAC's work in changing state policy. A greater focus on state legislation will pay off going forward, and other states can emulate the work of the Idaho Freedom PAC.
In fact, the trend of RINO leaders losing their seats was playing out in other states Tuesday night. Three chairs at the RINO Kentucky House lost their seats in northern Kentucky. Eight-year incumbent Adam Koenig, chairman of the House Licensing and Occupations Committee, was defeated by Steven Doan, a Freedom candidate backed by Congressman Thomas Massie and State Representative Savannah Maddox, a rising Conservative star who could run for governor next year. Rep. Ed Massey, chairman of the Hebron House Judiciary Committee, and Rep. Sal Santoro, an eight-year incumbent and chairman of the Transportation Budget Committee, were also defeated.
In Pennsylvania, Rep. Stan Saylor of York County and Sen. Pat Browne of Lehigh County, both chairmen of the House and Senate Budget Committees, were defeated from conservative challengers. Saylor had been in the house for 30 years. Republicans already have strong majorities in both houses, and if they can take over the governorship with Doug Mastriano, a more conservative legislature could dramatically change the state's political trajectory.
So what if 63% of Pennsylvania Republicans vote for Mehmet Oz or Dave McCormick over conservative favorite Kathy Barnette? Very easy. Raising nearly $16 million each, they started as solid Conservatives, leaving the other challengers, including Kathy Barnette, outmatched. On the other hand, Doug Mastriano, probably the most conservative in the governorship, won his primary by a landslide victory. In this case, there was no single establishment candidate with endless sums of money to fool voters.
Overall, conservatives would be prudent to focus more on state and local races than federal races. Making red states red again and making state legislatures great again will go a long way in lifting us out of the morass of Washington. The RINOs can have the irretrievably broken federal system while we focus on rebuilding liberties in some states.
https://www.theblaze.com/op-ed/horowitz-idaho-legislature-conservatives Horowitz: Idaho's conservatives are poised to reshape legislation like never before