Hotel massacre in Mexico when 11 people were shot dead in Celaya
Gunmen stormed a hotel and two bars in Mexico, pelted them with bullets and then set them ablaze in a coordinated attack that reportedly killed up to 11 people.
The massacre took place in Celaya, Guanajuato, and the attacks began around 10 p.m. Monday evening (May 23). Eyewitnesses said gunmen opened fire indiscriminately at the site, hurling Molotov cocktails to fan the flames.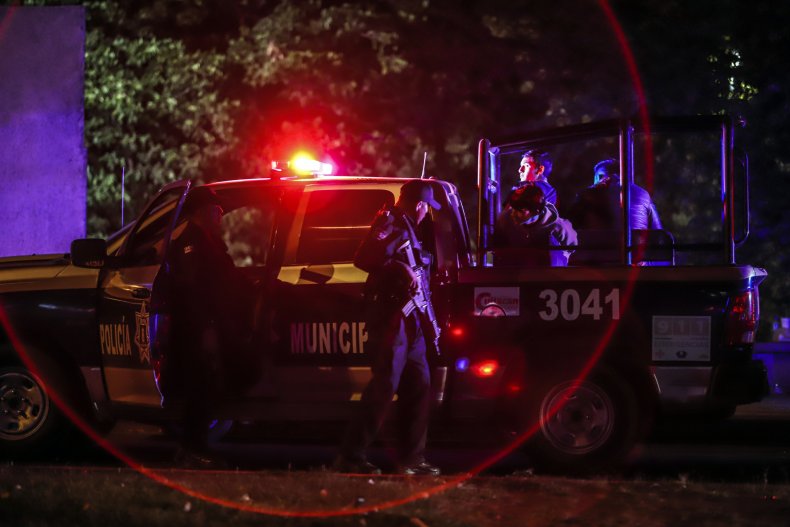 According to a report by Noticeros Televisa, the attack began when several gunmen stormed Bar Lagala in the Vallehermoso neighborhood and opened fire. They then set fire to the bar and fled, according to the station, which reported victims died as a result of gunshot wounds or the fire.
The bodies reportedly lay scattered where they fell, but information remains scarce as police begin their investigation and there are conflicting accounts of how many people were killed.
The reported death toll rose as local reporters gathered more information. The latest information from journalists tweet From the scene it appears that 11 people were killed.
Local news site Publimetro had reported 10 dead. Several other people were reportedly injured and taken to hospital for urgent medical treatment.
So far, the authorities have not released any official information about the massacre.
news week is working to confirm the names of the other locations hit by the attackers and has contacted local authorities.
This is an evolving story.
https://www.newsweek.com/hotel-bars-shooting-celaya-mexico-1709420 Hotel massacre in Mexico when 11 people were shot dead in Celaya