How Finland's Leopard 2 armored mine clearance tank differs from Germany
Finland has pledged Leopard 2 demining tanks to Ukraine as part of the recent Helsinki military aid round, and joins several other countries in donating Leopard 2 tanks to Kiev.
The Finnish Defense Ministry announced on March 23 that the country's 14th military aid to Ukraine will include three Leopard 2 armored mine clearance vehicles.
This is in addition to the previous pledge from February 2023, bringing the total number of Leopard 2 armored mine clearance vehicles donated to six.
However, these demining vehicles differ from the Leopard 2 main battle tanks donated to Kiev by Germany and other western countries.
The demining vehicles are armed with machine guns rather than tank guns, local media reported when the vehicles were first included in the 13th tranche of military aid from Helsinki. They also have a mine flail, accordingly The Helsinki Timesthat helps clear a path through a minefield by deliberately detonating explosives.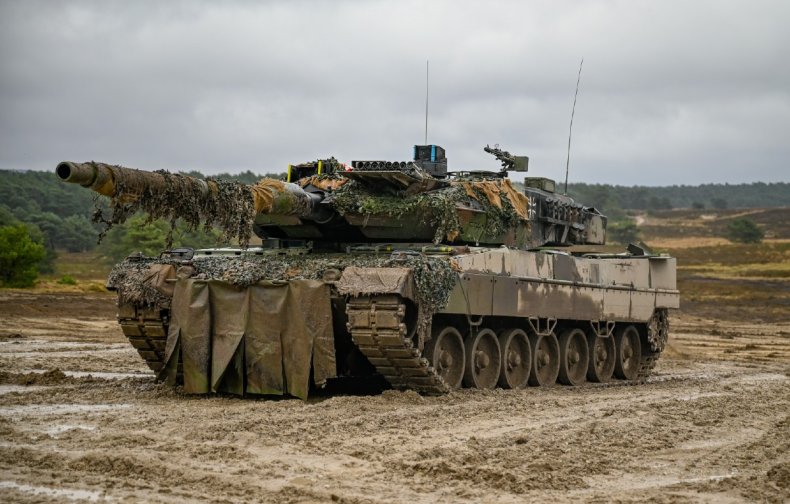 They should pave the way for main battle tanks like the Leopard 2A6.
Berlin confirmed at the end of January that it would send 14 Leopard 2A6 main battle tanks to Ukraine after weeks of pressure and consultation. It also gave other countries permission to re-export the German-made tanks, which Western analysts widely considered to be best suited for the Ukrainian armed forces.
"We act in close international coordination," said Federal Chancellor Olaf Scholz at the time. Warsaw originally sent four Leopard 2 tanks to Ukraine and pledged another 10 earlier this month.
Shortly before the first anniversary of the start of all-out war in Ukraine, Spain's Prime Minister Pedro Sanchez promised ten Leopard tanks for Kiev in "the coming weeks or months". Sweden said on February 24, 2022 that it would donate up to 10 Leopard 2 tanks.
On March 20, the Norwegian Armed Forces announced that eight Leopard 2 tanks had arrived in Ukraine and were "ready for war against Russia."
Countries like Canada have also turned in Leopard 2s, with the first of the four specimens donated by Ottawa arriving in Poland in early February. The US has also pledged to send 31 Abrams main battle tanks.
Krauss-Maffei Wegmann, who makes the variants of the Leopard 2 tanks, has described the 2A6M model as "passive crew protection against mines" when not specifically designed for mine clearance. The armed forces of 18 countries use Leopard 2 tanks, the arms manufacturer added.
The 2A6M and the earlier 2A4 model are armed with a 120mm smoothbore gun and a 7.62mm machine gun. The Leopard 2A6 has a top speed of around 43 miles per hour, with a top range of around 280 miles.
https://www.newsweek.com/leopard-2-tanks-ukraine-mine-clearing-finland-germany-1790344 How Finland's Leopard 2 armored mine clearance tank differs from Germany