How much do hybrid workers spend in the office on days?
In 2020, the workforce was thrown into uncertainty as the world battled the COVID-19 pandemic. While they were forced to take laptops home and work remotely, many found they didn't care about returning to the office. At least not full time. Three years later, the mood seems to have remained the same.
Owl Labs surveyed 2,000 full-time employees in the United States for its "State of Hybrid Work 2023." report. Employees' top priority? Flexibility.
If employees were no longer able to work flexibly, one in three said they would start looking for a new job, according to the data. A staggering 62 percent are willing to accept a pay cut of 10 percent or more for greater work flexibility. Respondents stated that flexibility has a positive impact on productivity, work-life balance and loyalty to the company.
"The traditional "perks" that once served to lure them [employees] In [back to the office] can no longer do it," said Frank Weishaupt, CEO of Owl Labs Newsweek. "What employees really want is plain and simple: save money and have more flexibility."
Working in the office:
In addition to the flexibility, working from home is more affordable for many as they save on commuting, grocery, daycare and pet care costs. The report found that hybrid workers spend $51 a day when working in the office – $36 more than at home. Because of these costs, around 30 percent of respondents would expect a pay increase if they had to return to the office full-time.
"Companies should consider covering employee travel expenses, subsidizing food and beverages, and/or offering on-site child or elder care if they really want to lure employees back to the office," Weishaupt said Newsweek.
*The report breakdown did not take into account child care, which typically costs far more.
Hybrid work challenges
The transition to hybrid working was not without challenges. A clear 64 percent of those surveyed feel overwhelmed by the multitude of communication platforms that their companies use. This digital fatigue, coupled with the fact that 56 percent of workers report increased work-related stress since last year, underscores the need for companies to optimize communications and prioritize employee well-being.
The report also looks at the "coffee badge" trend – the act of showing up at the office briefly before heading out (a professional cameo, if you will). About 58 percent of hybrid employees admit that coffee badges are meant to "show face."
The study also asked respondents about their concerns about proximity bias. A significant 63 percent of employees fear that managers perceive in-office employees as more engaged and trustworthy than their remote colleagues. This perception could be contributing to 52 percent of respondents feeling unmotivated at work, with 31 percent attributing their lack of motivation to declining mental health.
Most popular work schedule? Most, 45 percent, preferred to work in the office three days a week.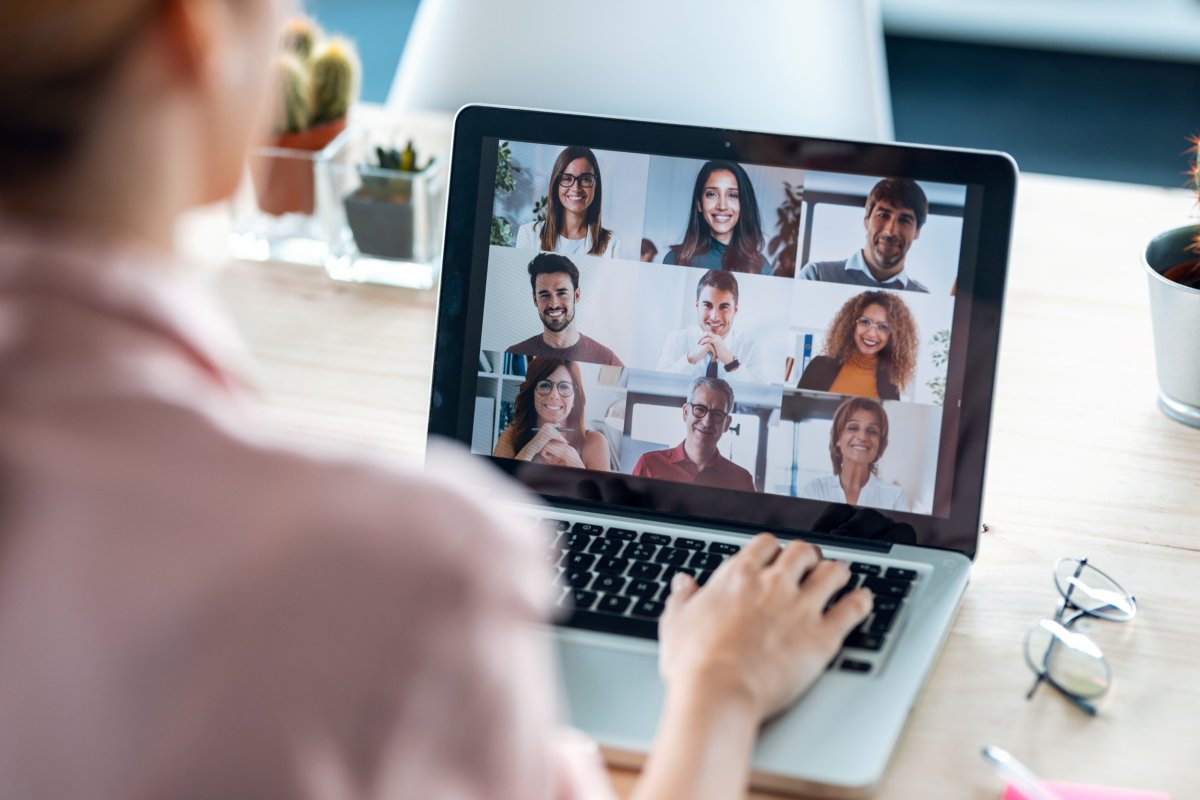 Employee concerns:
The survey asked employees why they feel unmotivated and worried. The most common responses included worsening mental health, an overwhelming workload and fears of a recession. You can find a further breakdown below.
What causes employees to feel unmotivated?
Their mental health has declined in the past year: by 31 percent
Their workload has increased and they can't keep up: 30 percent
The lack of on-site learning in the workplace: 22 percent
They don't feel connected to the company or culture: 20 percent
They do not feel adequately compensated: 19 percent
They have no sense of success: 19 percent
Loneliness/They don't feel connected to their teams: 18 percent
They see no growth opportunities: 17 percent
They don't feel valued: 15 percent
Top employee concerns
A recession: 56 percent
Lack of professional development: 55 percent
They lack the desired flexibility: 55 percent
Micromanagement: 55 percent
Monitoring work: 54 percent
Concern about job stability: 53 percent
Dissatisfaction with work: 52 percent
Forced to be in the office full time: 52 percent
Relationships with colleagues: 52 percent
Your workload is too high: 52 percent
The feeling of not being seen or heard in meetings as a remote participant: 51 percent
Multiple jobs
In 2023, almost half of respondents said they had either a second job or a side hustle.
Full-time office workers are more than twice as likely to have an additional job as hybrid or telecommuters. Which employees are most likely to get another job? In this study, the answer is predominantly Millennials (74 percent), followed by Generation Z (13 percent), Baby Boomers (13 percent) and Generation X (11 percent).
"This year's data shows us that many companies still have work to do to create an attractive, productive and stress-free office environment that encourages employees to come together," Weishaupt said.
Read how Newsweek uses AI as a newsroom tool, click here.