'How to Leave Russia' Top Google Trend as Putin Delays National Speech
Russia saw a surge in citizens searching Google for ways to leave the country ahead of a now-cancelled national address by President Vladimir Putin, prompting speculation that Moscow was escalating its war effort in Ukraine.
The phrase "how to leave Russia" popped up heavily in Google searches Tuesday ahead of Putin's much-anticipated speech, Telegram channel Mozhem Obyasnit pointed out. Putin's rare national speech has been abruptly pushed back to Wednesday as the Kremlin has signaled it will respond to losses in Ukraine with more aggressive approaches that could hit ordinary Russians.
Mozhem Obyasnit, founded by Russian dissidents and meaning "We can explain," found that Google queries for how to leave the country peaked at 6 p.m. Moscow time after seeing a sharp spike earlier on Tuesday. According to the channel, residents of the Khabarovsk Territory in far eastern Russia, which borders China, were particularly keen to leave the country.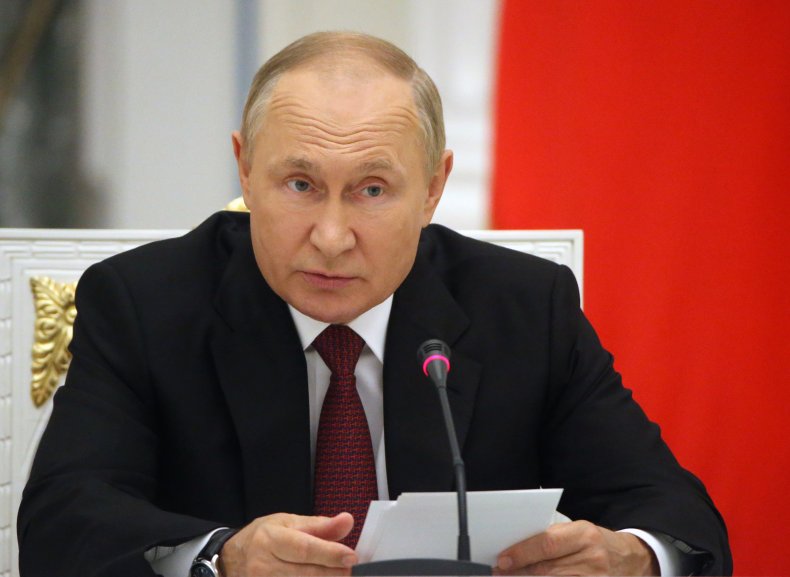 "The Russians were given 12 hours of silence to allow Google to answer any questions, including what is the average life expectancy of a Russian soldier in Ukraine," according to the Defense Ministry of Ukraine tweeted on Tuesday.
Putin is preparing to address the country after Ukraine's successful counterattack, which has retaken large parts of the country's Russian-held northeast, while also advancing in the south near the city of Kherson.
The Russian military faces ongoing problems with troop losses and low morale after encountering stronger than expected resistance in Ukraine. The Russian bourse suffered on Tuesday on worries about lower energy exports and the possibility of a mass mobilization to turn the tide in Ukraine.
Russian lawmakers on Tuesday pushed ahead with legislation to increase penalties for defecting soldiers, which also includes "mobilization, martial law and times of war" in the country's penal code.
Mozhem Obyasnit said in his post that Russia also saw an increase in Google searches for suspension of military service.
According to the state news agency TASS, Kremlin spokesman Dmitry Peskov said last week that mobilization would not be considered. But on Tuesday, Legislative Chairwoman Valentina Matviyenko deflected a question about a mobilization, TASS reported.
According to Ukrainska Pravda, Putin was supposed to address the referendums in his Tuesday night speech, which was canceled without explanation.
Oleksiy Arestovych, an adviser to Putin, sarcastically tweeted"People who couldn't organize a speech committed themselves to organizing a mobilization. Well.)"
As Ukrainian forces press ahead with their counterattack, Kremlin-backed separatists in Ukraine's Donetsk and Luhansk regions have scheduled referendums on union with Russia for this month. The Russian authorities in Cherson and Zaporizhia are also planning similar referendums.
news week has asked the Russian government for comment.
https://www.newsweek.com/how-leave-russia-top-google-trend-putin-delays-national-address-1744724 'How to Leave Russia' Top Google Trend as Putin Delays National Speech