How Xi Jinping and Vladimir Putin changed the rules to stay in power
Chinese President Xi Jinping on Sunday secured an expected third term as general secretary of the ruling Communist Party.
The third term is a break with precedent, allowing Xi, who came to power in 2012, to extend his decades-long leadership for another five years. It's not clear how long he will remain in power, but some believe he will try to do so for the rest of his life.
Xi paved the way to rule for more than a decade when in 2018 he lifted the two-term limit on the Chinese presidency, introduced by Chinese leader Deng Xiaoping in 1982.
China's state news agency Xinhua reported the news in March 2018 with the headline, "China's national legislature passes constitutional amendment."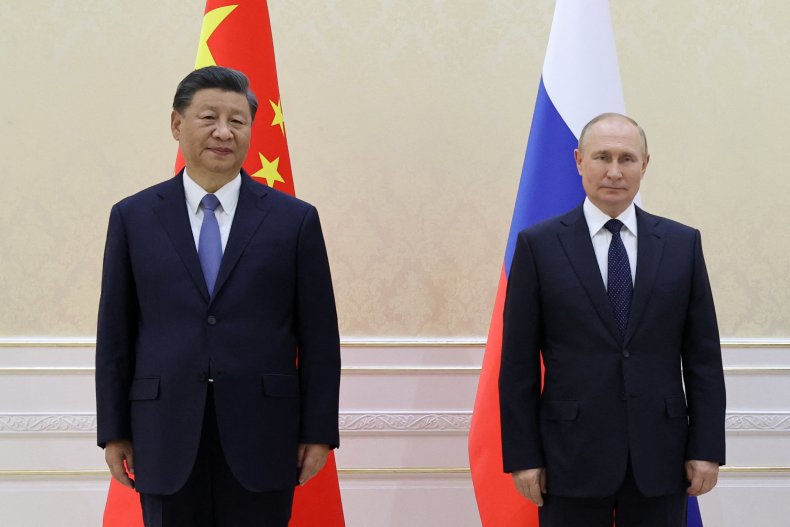 It came after the Communist Party of China (CPC) Central Committee proposed amending China's constitution so that it no longer included a section requiring the president and vice president to "hold office for no more than two consecutive terms".
At the time, Xinhua reported that the changes "gained approval both inside and outside the party and are of historical importance in ensuring prosperity and lasting security of both the party and the country."
Meanwhile, Russian President Vladimir Putin, who turned 70 earlier this month, has made similar changes to allow him to potentially remain in power in his country until 2036. He has ruled Russia for more than 20 years, longer than any Kremlin leader since Joseph Stalin. as President or Prime Minister.
Last April, following a 2020 vote, the Russian leader signed legislation backing changes to the country's constitution to reset its term limits and give him the ability to run for two more, consecutive six-year terms.
Putin said at the time that resetting the term count was necessary to allow his lieutenants to focus on their jobs, rather than "keep their eyes on the search for possible successors."
But the opposition criticized the 2020 constitutional vote, saying it had been marred by widespread reports of voter pressure and other irregularities, as well as a lack of transparency and hurdles to independent monitoring.
On Sunday, Putin congratulated Xi on his third term and said he looks forward to further developing a "comprehensive partnership" and a "strategic alliance" between their two countries.
"The results of the 20th Congress of the Chinese Communist Party have fully affirmed your high political authority and the unity of the party you lead," Putin told Xi, according to the Kremlin's website. "I am sure that the decisions of the congress will help to successfully implement the great social and economic tasks facing China and strengthen the country's position on the international stage."
It is "not surprising" that Xi and Putin "find a great deal to admire about one another," said Lawrence Freedman, professor emeritus of war studies at King's College London, in an article for the New statesman in August.
"Both have found ways to consolidate their autocratic rule by circumventing constitutions that ensured rotating leadership by limiting presidents to two terms," ​​he added.
news week turned to Freedman and other experts for comment.
https://www.newsweek.com/xi-jinping-vladimir-putin-changed-rules-stay-power-1754098 How Xi Jinping and Vladimir Putin changed the rules to stay in power