Hungry Mouths, 'Disaster' Ahead If Russia Resumes Blockades: Zelensky
Ukrainian President Volodymyr Zelenskyy has warned world political and business elites of a looming humanitarian crisis if Russia blocks grain exports from his country.
According to Ukraine's NV news agency, Zelensky warned at the ongoing World Economic Forum in Davos, Switzerland, that some countries would face famine if Ukraine continued to be unable to get its food products to market as Russian forces blocked their ports occupy on the Black Sea. While Zelenskyy has appealed to world leaders for help against the Russian invasion, the Ukrainian leader warns that the effects of the conflict will be felt beyond its borders.
Zelensky said 22 million tons of grain, sunflower and other foodstuffs are currently blocked by Russian forces, which he said have complete control of Ukraine's Black Sea and Azov Sea ports, reports NV.
"If we don't export [grain] If there are no political agreements with Russia through mediators in the coming months, there will be famine, there will be disaster, there will be a deficit, there will be a heavy price. And all this is rotting away in our state," Zelenskyy said during a discussion at Ukraine House Davos, according to NV.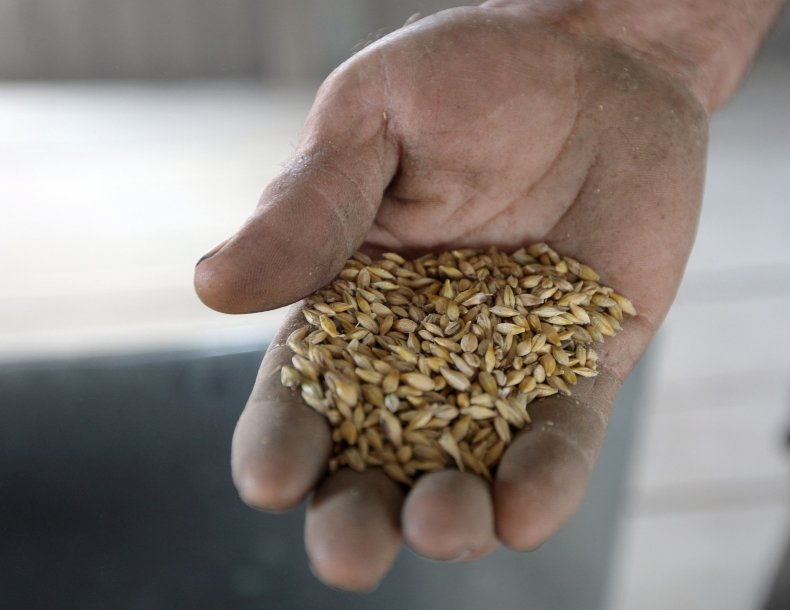 Zelenskyy called on "the entire elite – the business elite, the political elite" to take action so that the grain can be exported to Asia, Africa and European countries.
Together, Ukraine and Russia produce nearly 30 percent of the world's wheat and barley, as well as a fifth of the world's corn and over half of the world's sunflower oil, according to the United Nations.
David Beasley, Executive Director of the United Nations World Food Program, sounded the alarm again earlier this month that the conflict could cut the world's food supply. Known as the "breadbasket of Europe," Beasley said millions of people are "marching towards hunger" if Ukraine's ports don't reopen.
A group of economists from the World Economic Forum released a report on Monday predicting lower economic activity, higher inflation, lower wages and greater global food insecurity.
"The pandemic and the war in Ukraine have fragmented the global economy and created far-reaching consequences that could undo the gains of the past 30 years," Saadia Zahidi, executive director of the World Economic Forum, said in a statement.
According to the report, 36 countries imported more than half of their wheat from Russia and Ukraine in 2020. The report expects the war in Ukraine to exacerbate a "global hunger and cost of living crisis," with wheat prices expected to rise 40 percent this year and prices for vegetable oils, grains and meat already at record highs.
In his speech at the forum, Zelensky proposed creating an organization of food-exporting countries to fight world hunger.
news week has asked the Russian government for a statement.
https://www.newsweek.com/hungry-mouths-catastrophe-ahead-if-russia-continues-blockades-zelensky-1709391 Hungry Mouths, 'Disaster' Ahead If Russia Resumes Blockades: Zelensky