Hurricane Ian leaves 1 million people without power in Florida
More than 1 million Florida customers are without power as Hurricane Ian continues to unleash catastrophic flooding and storm surges.
As of 4:06 p.m. local time Wednesday, 1,031,722 outages had been reported across Florida, according to PowerOutage.us. The most outages are in Lee, Charlotte and Sarasota counties, which are near the eye of the storm.
The number of power outages soared Wednesday as the Category 4 storm made landfall along the state's southwest coast. Just after 2 p.m. there were about 483,000 outages, but just 10 minutes later the number rose to over 600,000. Around the same time Hurricane Ian made landfall at approximately 3:05 p.m., more than 681,000 casualties were reported.
Eric Silagy, the president and CEO of Florida Power & Light, has warned the storm would cause "significant damage," including sections that cannot be repaired and will need to be rebuilt.
"Ian will be a life-changing event," Silagy told CNN on Wednesday afternoon. "This is a very strong, catastrophic storm that will cause significant damage."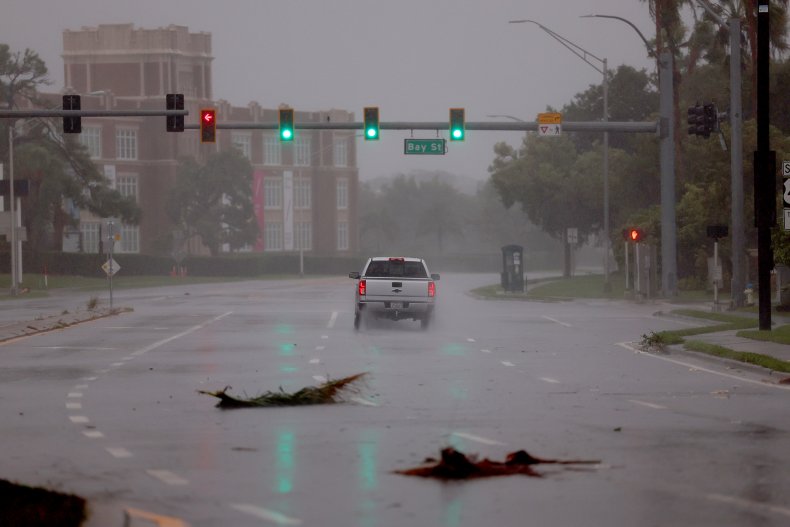 So far, Silagy's company has deployed 19,000 workers across Florida, and power has been restored to over 270,000 customers in the past 24 hours. He was unable to provide a schedule for all power restoration.
This is an evolving story and will be updated as more information becomes available.
https://www.newsweek.com/hurricane-ian-leaves-1-million-people-florida-without-power-1747290 Hurricane Ian leaves 1 million people without power in Florida