Hutto ISD breaks ground for new middle school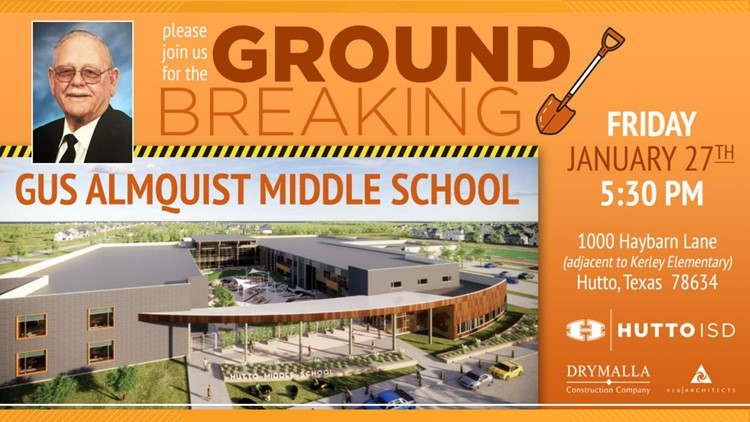 The school will be named after Gus Almquist, a former board member of Hutto ISD.
HUTTO, Texas— Hutto ISD will lay the foundation stone for his third middle school in a ceremony on Friday evening.
The new campus, Gus Almquist Middle School, is named after a member of the Hutto ISD Board of Trustees who has served for more than 17 years. District leaders say he was a role model for the children in the Hutto community.
"This is wonderful recognition of a great man who has always supported education in Hutto," commented a member of the Hutto community County Facebook post.
Groundbreaking will take place on Friday 27th January at 5.30pm at 1000 Haybarn Lane next to Kerley Elementary School.
Community members are encouraged to participate.
https://www.kvue.com/article/news/education/schools/hutto-isd-new-middle-school/269-504d784f-0faf-4899-9e62-4b72f2617177 Hutto ISD breaks ground for new middle school