"I am a matrimonial attorney, divorce is much more expensive for two important reasons"
I have practiced marriage law for over two decades. I graduated from New York's Fordham University School of Law in 1995 and began working in commercial litigation with a major international law firm in New York City. I was a young lawyer handling cases representing companies that had disputes with other companies.
It was a wonderful place to work, but I was interested in having more face-to-face contact with clients on a regular basis. I wanted to have an impact on an individual's life and not on a company and its operations.
I thought marriage law was probably one of the most personal ways to interfere in someone else's life; to help them navigate the end of one of their most important relationships.
Coming from a large law firm, my options were trust and probate law or matrimonial law, although the latter probably suited my strengths better. It was something where I could not only continue to practice litigation, which I enjoy immensely, but also where my more empathetic side could be beneficial in relation to my practice. So in 1998, after working in commercial disputes for three years, I moved to another law firm to practice matrimonial law.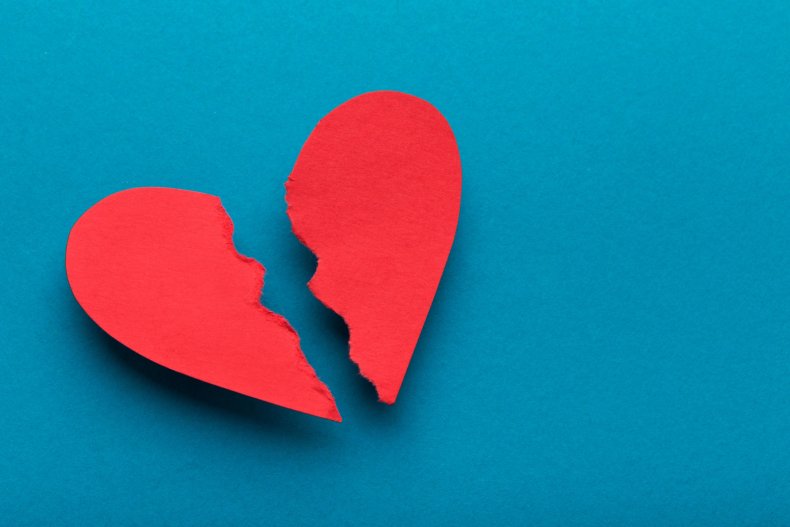 Marriage in Pandemic and Livelihood Crisis
I think everything ground to a halt in the first few weeks of the pandemic. Everyone seemed to be frozen in some way and everyone was dealing with the crisis in their own way. I don't think everyone was thinking about their relationship at the time.
After those first few weeks, I saw an increase in divorces, people encountering difficulties in their relationships that were exacerbated or exacerbated by the pandemic, and conflicts within divorces that had started before the COVID-19 crisis .
What I saw in those first few months was a lot of conflict over custody; Disputes about where children should live and about sticking to pre-existing parenting plans.
For example, one parent from New York City could move to a vacation home to avoid what they believe is a greater risk of COVID-19 in the city, while the other parent would have to stay in the city.
There would be dispute as to whether this would change the parental leave schedule, or even if a temporary change was agreed, there would be debate as to when the appropriate time to resume the already agreed parental leave schedule would be. There has been a lot of litigation about this type of conflict, this has been the most common argument I've seen during the pandemic.
I think things have normalized for a period of time and what we're seeing now isn't a huge increase in divorces as a result of the cost of living crisis, but depending on the case you're definitely seeing inflation having an impact as we try to process certain divorces solve.
Divorce Question 1: Division of Marital Property
With inflation higher than it has been in a long time, a client may need to re-evaluate whether they can keep their former marital residence. It's not uncommon for people to have an adjustable rate mortgage, which means their repayment rate stays the same for a set period of time, but then could skyrocket in the future due to rising interest rates.
In this scenario, if we see the interest rate increase significantly, it will result in a significant increase in the monthly mortgage repayment that the customer will have to pay in the future. Where you see it potentially doubling is having a significant impact on that client's ability to keep payments on the property going forward.
So we went from a situation where the client expected to keep the property as part of their share of the marital property to stating, "It's not in my best interest to keep this in the future as the costs will be higher." as an alternative residence." So the client may be better off having the sale proceeds from the marital property than keeping the home.
A problem with marriages is often that there is one spouse who earns more than the other. So if the one who will keep the domicile after the divorce has a lower income and the mortgage is in either both names or the other spouse's name.
In this case, it may be more difficult to refinance the mortgage on behalf of the lower-income spouse. It could be that the interest rate is higher or they just don't have the ability to get a mortgage in their own name.
Now, when we are negotiating divorces, we are considering whether the spouse giving up the property can keep their name on the mortgage. This means the property does not need to be refinanced and the spouse who wishes to keep it can actually stay in the home. This process is not uncommon, but there is a more pressing need for it.
Divorce question 2: Complications with alimony
Inflation adds divorce considerations we haven't seen in several years. As part of many divorces, alimony is paid from one person to another, it may be alimony or child support that is for a specific period of time. But the purchasing power of a dollar today will not be the same as the purchasing power of a dollar ten years from now. So, It is not uncommon for settlement agreements to clarify that the amount of this support will increase over time if the support is paid for a longer period of time.
The rate of increase is often tied to a specific consumer price index. So when interest rates were between 2 and 3 percent annually, it was much easier to tie that increase to a consumer price index.
However, if we do not know what that interest rate will be or if we know that it will reach a significant amount, the negotiation becomes much more complex.
Sometimes the agreement provides for the support to be adjusted depending on the cost of living as measured against an objective index. However, when that number can be very large, the paying party may object to being tied to that particular index.
In some cases we will insist that the payment be linked to the consumer price index, but it will depend on the payer's income. That means if inflation goes up 9 percent but the paying spouse's income goes up only 6 percent, then we only increase the benefit by 6 percent. In other cases, we may select a flat rate for the increase. These are all negotiated terms and all very specific to the client's situation.
If you're considering how to better prepare for a divorce amid the cost-of-living crisis, consider whether you have an adjustable-rate mortgage or any expenses that may fluctuate in the future based on the rate of inflation. If this is the case, it might be in your best interest to switch this to a known cost or a fixed rate in the future.
If you have other debt that will be severely affected by inflationary pressures, it may also be in your best interest to use other assets to eliminate that debt.
Has the cost of living led to an increase in divorces?
I've seen an increase in people coming to me about a divorce in the past few months, but I don't know if this is directly related to the increase in inflation causing greater financial burdens that then put more strain on a marriage.
It may also be because as summer draws to a close, people are getting back to their everyday lives and are ready to get more involved with their personal lives than before. That's not unusual.
In the fall and early New Year people make resolutions about what they are going to do with their lives. Many people find the decision to divorce very difficult and they finally say to themselves, "I have to do this for me and my family." There are times of the year when we all get very self-reflective, and it's not uncommon for divorce rates to increase as people think more deeply about their lives.
Paul Talbert is a leading marriage attorney who co-founded the New York family law firm Donohoe Talbert LLP in 2012. You can visit their website here.
All views expressed in this article are the author's own.
As told to Monica Greep.
https://www.newsweek.com/marriage-divorce-more-expensive-lawyer-1753844 "I am a matrimonial attorney, divorce is much more expensive for two important reasons"