I am thankful for the living God who, when we suffer, comes to meet us because of Christ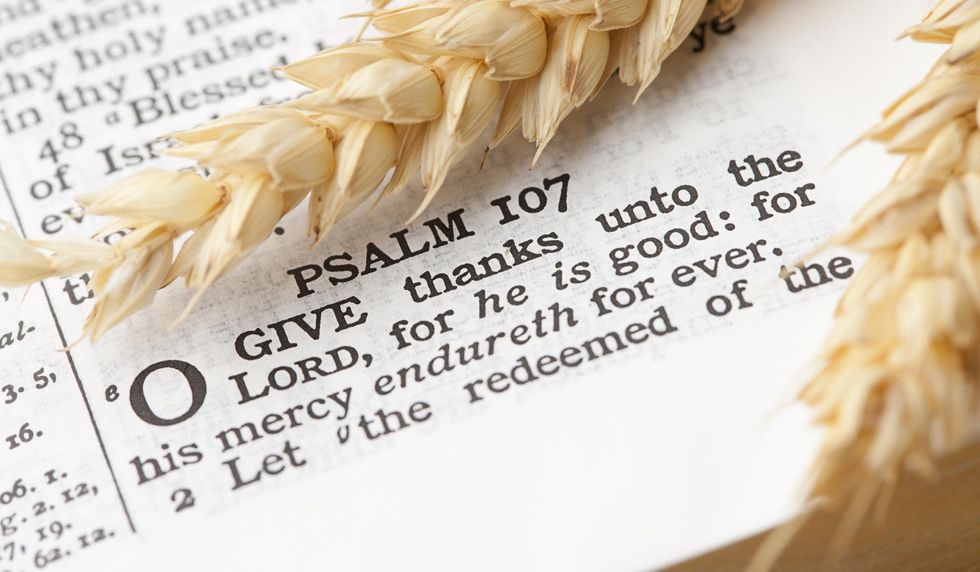 This year – and every year – I am thankful for God who has come into humanity in the person of Jesus. But this year, the personal way we relate to the Creator God means even more to me because of a recent tragedy my wife and I experienced.
That year we experienced the tragedy of a miscarriage.
Every day, couples experience the devastating news that their unborn child is dead, which simultaneously triggers feelings of deep sadness and anger. Why is this happening? Why to us? Why now?
But, in the least hackneyed way, I have never felt closer to God than in that moment and in the weeks of grief that followed.
The tension I experienced during those weeks—the pain of the loss of an unborn child, for which my wife and I and our community prayed reverently, while at the same time feeling the tangible comfort of a living God—is hard to put into words. But I understand why I felt such dissonance.
God entered mankind in the person of Jesus, and so he experienced human suffering when his people rejected him and sent him to the agonizing death of crucifixion. For God, the Creator of all things, suffering is not a distant concept. He has experienced it himself.
suffering is hard But for Christians, our suffering is not meaningless. Precisely because we are in Christ that we can see hope through our suffering, that is, by relating to Christ through suffering, we become more Christlike.
"Consider it joy, my brethren, when you meet trials of any kind, for you know that the trial of your faith produces steadfastness. says James 1:2-4.
"We are distressed in every way, but not dejected; perplexed but not driven to despair; pursued but not abandoned; crushed but not destroyed; always carrying the death of Jesus in our bodies, that the life of Jesus may also be manifest in our bodies," explains 2 Corinthians 4:8-10.
being human means we will suffer. But a crucial part of good news about Jesus, about what God has accomplished through Christ is that every human being who calls on the name of Jesus experiences a relationship with the living God who actually preceded him in suffering.
Today I am more grateful than ever for Christ.
https://www.theblaze.com/op-ed/i-am-thankful-god-moves-toward-us-in-suffering-through-christ I am thankful for the living God who, when we suffer, comes to meet us because of Christ