"I believe in the power of your spirit"
Aaron Rodgers raised many eyebrows when a video surfaced of him throwing a football and walking without crutches before the New York Jets' victory over the Philadelphia Eagles on Sunday, just six weeks after he underwent surgery to repair a torn Achilles tendon .
Some fans and analysts began to do the math, trying to figure out if Rodgers could potentially make a miraculous comeback this season. That schedule would be unprecedented, but Rodgers underwent innovative surgery to expedite his return.
On Tuesday, Rodgers made his weekly appearance on The Pat McAfee Showand he said that his orthopedic surgeon, Dr. Neal ElAttrache, performed the same surgery that allowed Cam Akers to come back from a ruptured Achilles tendon in five months.
Aside from the new medical intervention, Rodgers said a key part of his process is "the power of intention."
"I believe in the power of your mind and will," he said. "Willpower. Basically I kept saying, 'This is what I would like to do in rehab.' I have some incredible people to work with.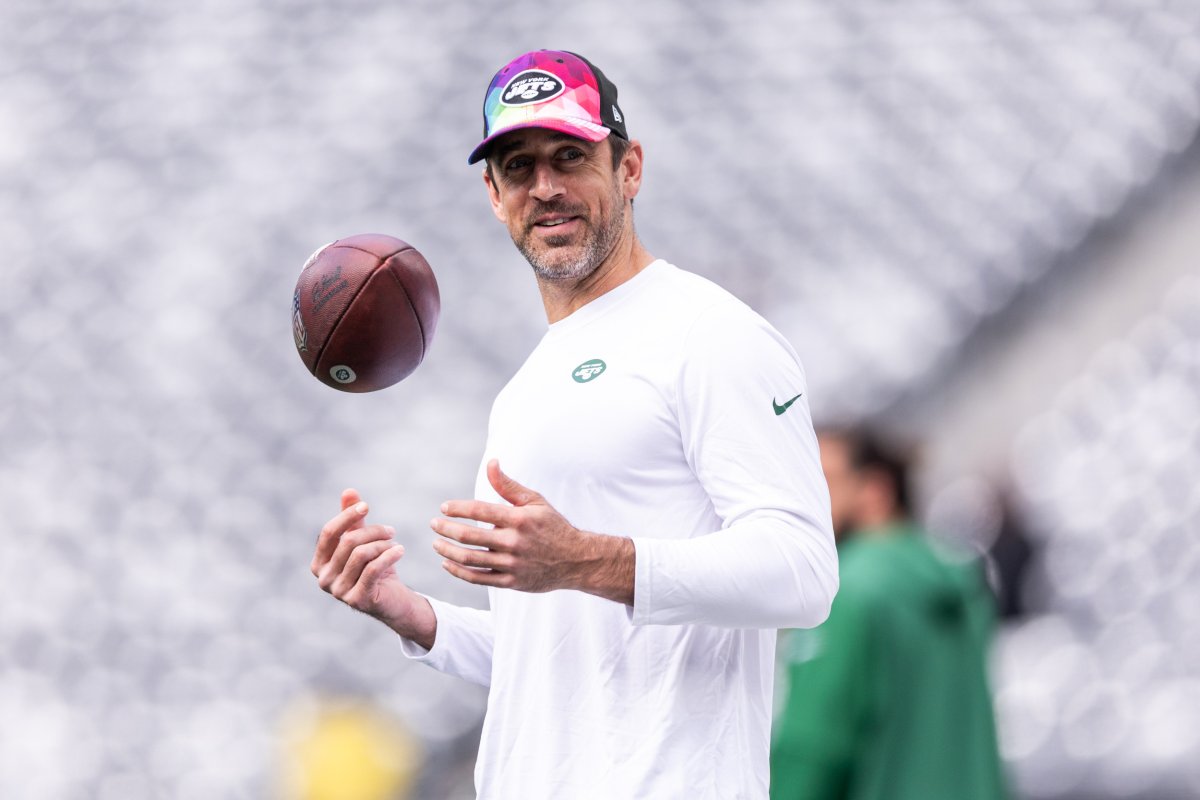 Rodgers also said that he and Baltimore Ravens running back JK Dobbins underwent the same type of Achilles surgery several days apart and that it will be "interesting to see what our projections and schedule are." ".
"I just wanted to do it faster," Rodgers said. "And smart, but faster."
Rodgers has downplayed medical science in the past (and he did so again on Tuesday on the McAfee Show, where he mocked infectious disease expert Anthony Fauci). But Jets coach Robert Saleh praised Rodgers for his attitude in his postgame comments Sunday following the Jets' dramatic win over the Eagles.
"His superpower is his presence," Saleh said. "Him being in this building, being with his teammates, being in the locker room, his positivity, his manifestation thoughts and all of that, I think is powerful. As a coach, of course, for selfish reasons, I want him here every single day."
Rodgers told McAfee that he had been debating whether to attend Sunday's Jets game because it would mean he would have to miss a few days of rehab, but when he reached out to Saleh, the Jets coach encouraged him to participate in things. So Rodgers threw the ball before the game and stood on the sideline wearing a headset as the Jets scored a statement win.
"That was a special moment for me to feel a little more normal," Rodgers said. "These five weeks have been really hard, not just physically but emotionally and spiritually."
When could Rodgers play again?
When McAfee joked that Rodgers would be back soon, the 38-year-old quarterback shook his head and described all the tasks between his surgery and a possible return. This includes jogging, explosive exercises and then returning to the practice field.
Rodgers refused to put a timetable on anything.
"Obviously we are ahead of schedule and there are many reasons for that," he said. "There's the way I approached the rehab, there's obviously the surgery that Dr. ElAttrache did, there's the rehab that I did and kind of the 24/7 approach that I had. There is the implementation of the diet that I did." also do and then just the power of the mind, the power of the manifestations of desires.
"All those things combined still don't get you back on the field. You have to hit a lot of different things and have a certain feeling. But that's the goal," he said.
Unusual knowledge
Newsweek strives to challenge conventional wisdom and find connections in the search for common ground.
Newsweek strives to challenge conventional wisdom and find connections in the search for common ground.