"I didn't have COVID, but don't congratulate me"
In late September, one member of our Michigan household of three — my husband Mike — tested positive for COVID-19 for the first time since the pandemic began.
I was tempted by two feelings: pride that we had survived this ubiquitous disease for so long, and shame that we had finally contracted it. But I knew better.
When he was just under a year old, my son began bobbing his head involuntarily in a series of benign-looking little twitches. Eventually, he was diagnosed with a rare and devastating seizure disorder. We learned that most babies with infantile spasms (IS) would later have intellectual disabilities and persistent seizures.
My first emotion upon hearing this diagnosis for my son was disbelief. I had done everything right: took prenatal vitamins, stopped drinking alcohol and attended doctor appointments and check-ups. I even got burned through that What to expect Series of books with the seriousness of a graduate student.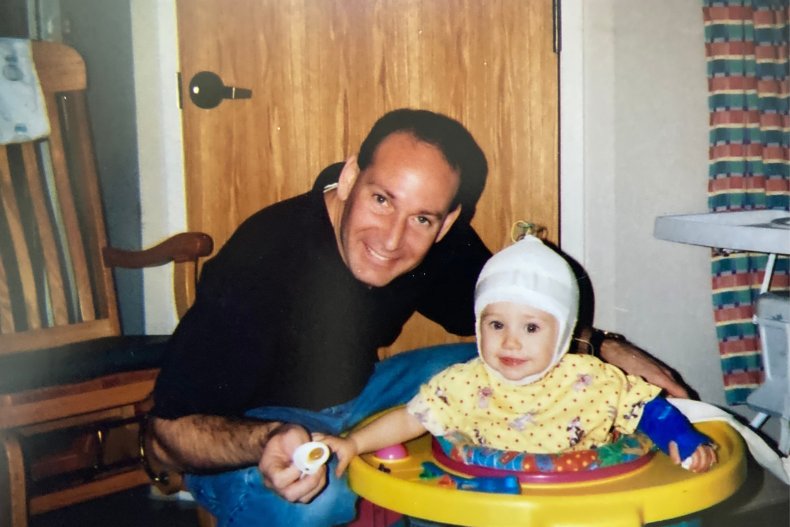 And although the doctors later assured me that I had done nothing wrong, I still felt betrayed. Health was something owed to my effort for my son and me. Normalcy was his birthright, I thought at the time.
All of the dire warnings that came with my son's diagnosis—severe intellectual disability, mostly uncontrolled lifelong seizures—have come true, despite trips to reputable medical centers, despite dozens of pharmaceutical surgeries, despite studies into nutritional therapies and CBD, despite three brain surgeries.
Today, my son is a twenty-two year old with a smashing center court basketball shot, a great sense of humor and a passion for music. He loves school, loves his classroom with peers with similar intellectual disabilities at our local public high school, which, like all other special needs students in Michigan, he can attend until he's twenty-six. And he gives and receives love with a large family and community who appreciate him for who he is.
However, he still suffers from almost daily seizures. And to dismiss the serious challenges he faces – and which he will face especially if he outlives my husband and I – living as a disabled person in a world that is generally not suitable for him means, to him and his doing injustice to peers.
However, we have been careful to see a line between his illness – epilepsy caused by his IS – and his mental disability, which we see as part of who he is, not something he is meant to be cured of.
I have often thought of a line in a book in which Susan Sontag quotes the 19th-century philosopher Arthur Schopenhauer. "Illness can be challenged by the will," Schopenhauer claimed at the time. It's an appealing idea that disease can be outsmarted.
There is some truth to this: My family of three worked hard to avoid COVID and mitigate its effects by getting vaccinated and double boosted. During the worst of the pandemic, we were vigilant, masked and avoided crowded indoor spaces. While my son's epilepsy did not make him more at risk for a negative COVID result, we knew that his intellectual disability did and that a COVID-related hospitalization for him would be stressful and difficult at best. After my husband was diagnosed, he isolated himself and my son and I settled in another area of ​​the house. Masks came out again for all of us.
Likewise, the medical procedures we have performed for our son have probably improved his quality of life. A recently implanted deep brain stimulation (DBS) device, for example, has reduced his seizure count from almost every day to a few a week.
But equating avoidance of disease with "correct" behavior is hurtful to people who, despite their best efforts, live with an illness. It further advances a ableistic narrative that mistakenly associates health with choice, even moral choice.
While my son's school community has been supportive of me, I cringe when I witness awards for perfect school attendance; something my son cannot afford due to his epilepsy. And while my employer and co-workers are compassionate, I still have to suppress the guilt I feel about the family's illness, which I took to support my son's medical care. It's hard to shake the ingrained feeling that I'm less productive than my peers with healthy families.
There is a saying in the disability community: disability is "the only minority anyone can join at any time". The same goes for illnesses, whether temporary or persistent.
After my husband's battle with COVID, my brother called me. "You guys never got it, huh?" he said, referring to my son and I, amazed that we had avoided it. And while I know better, I've listed all the ways we've worked hard to stay healthy, again equating our avoidance of the disease with our hard work. I should have told him, "We did our best, but illness doesn't discriminate." I wish I had said we didn't need congratulations because we were just lucky.
My son developed his illness – and my husband got sick – because they are human. Each of us cannot be more or less than this. Sickness falls into this world. My husband has fully recovered from COVID and my son and I have not contracted it for the time being. When we do that, thanks to my life of witnessing my son's illness and disability, there is one emotion I will not feel: shame.
Susan Hall writes from rural western Michigan where she is working on her son's memoir and his epilepsy, An Eloquent Cortex. Find Susan on Twitter @SusanCoolHall.
All views expressed in this article are the author's own.
https://www.newsweek.com/not-had-covid-dont-congratulate-1749710 "I didn't have COVID, but don't congratulate me"