"I lost my son at Sandy Hook, this is my message to Uvalde's parents"
On Tuesday, May 24, I was at work when I received word that another mass shooting had occurred, this time at Robb Elementary School in Uvalde, Texas. As I scrolled through Twitter on my phone, I started seeing hearts and crying emojis. My heart sank. Seeing them often means another school shooting.
As the death toll in Uvalde rose, I was pushed back to December 14, 2012. Then, as I settled into my day at work, I was told that there had been a shooting at my own son's elementary school in Sandy Hook, Connecticut.
I got my commute from school to work in half the time only to wait for hours with the other parents of missing children to see if any survived.
Jesse, my six-year-old son, was one of the 26 people killed that day. I can still vividly remember driving home that night, looking back in disbelief at an empty car seat that just a few hours before had served so well to accommodate a bubbling, smiling first-grader.
Of course, there are no words to comfort these parents. Your life has changed forever. Like me, you wake up every day in excruciating pain. You will soon be saying goodbye to your most precious loved one forever; the child who would grow up to continue her dreams of a peaceful and productive humanity.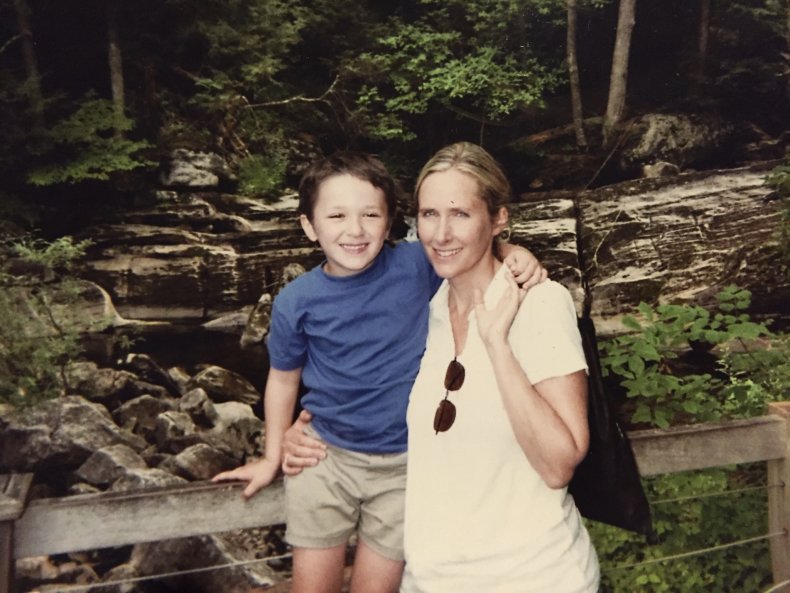 It can be comforting to know that the nation and the world mourn with you; that you are not alone.
I was in the shoes of the Uvalde parents. Instead of making holiday plans, you are now faced with funeral arrangements. You are in shock because you just can't believe this could have happened to your child and in your community. Your family is getting closer and you crouch to survive. The pain is so overwhelming that one wonders how one can survive it. I remember wondering: how am I going to survive my son's wake? How will I approach my son's coffin at his funeral? Will it be open, or are its wounds too hideous? The questions swirled around in my head.
I did my best for my older son because I knew I was modeling what healing looks like for him in that moment. Which helped me decide that I would not be another victim; helpless and hopeless. I was determined to honor Jesse's legacy by supporting children.
My friends and family supported this. I reconsidered my life and my priorities. I looked for non-traditional forms of therapy to heal and focused my efforts on finding a solution. I comforted myself with those who had suffered a similar loss. I gained strength from the shedding of a world's tears.
So I would like to tell Uvalde's parents that the world has looked at your child's picture and we know his name.
I believe we can all take responsibility for what happens in our schools, at home, and in our communities. Instead of sitting back and watching our leaders selfishly fix the problem and keep waiting for someone else to fix the problem, we can all take positive action today. We should swear that those parents' loved ones didn't die in vain.
Knowing that what happened at Sandy Hook could have been prevented, I quit my job after Jesse's murder and founded the Choose Love movement. Taking positive action helped ease my anxiety and gave me a way out, and I am now dedicating the rest of my life to being part of the solution. Jesse himself led me in that direction. I found a message on our kitchen board that he had written before he died: "Norturing Helinn Love" – ​​he wrote "Nurturing Healing Love".
Jesse showed tremendous courage while confronting the gunman who was making his way into his first grade classroom. He saved the lives of nine of his friends before losing his own. In the years since his death, I've come to believe that we all have the capacity for the courage and compassion that Jesse showed. After all, he was only six years old.
I also realized that the tragedy that took my son's life might never have happened if the gunman of Sandy Hook, a young district graduate, had been able to give and receive love. It seemed so easy, but easy isn't always easy.
Our children's lives have become complex. We have front-row tickets to the worst of humanity on our screens, with traumatizing images we cannot ignore. The mental health of children and adults has deteriorated, and families are suffering as a result. Isolation, loneliness and fear during the COVID-19 pandemic have exacerbated many of our problems.
To get ahead of the school shooting issue, I believe we need to address the root cause. We need to instill in our children, including older children, the coping mechanisms and social-emotional skills needed to overcome adversity and pain. A healthy connection and resilience are key. We can't always choose what happens to us, but we can reclaim our personal power through our thoughtful response. I call this: "choosing love."
Nothing else matters if your child is not safe. My message to parents everywhere is make sure your schools prioritize the safety, mental health and wellbeing of your children. Schools that focus on their culture can reduce, manage, and prevent complaints. Programming that focuses on teaching essential life skills like coping, connection, and compassion is essential; Parental involvement is just as important as community support.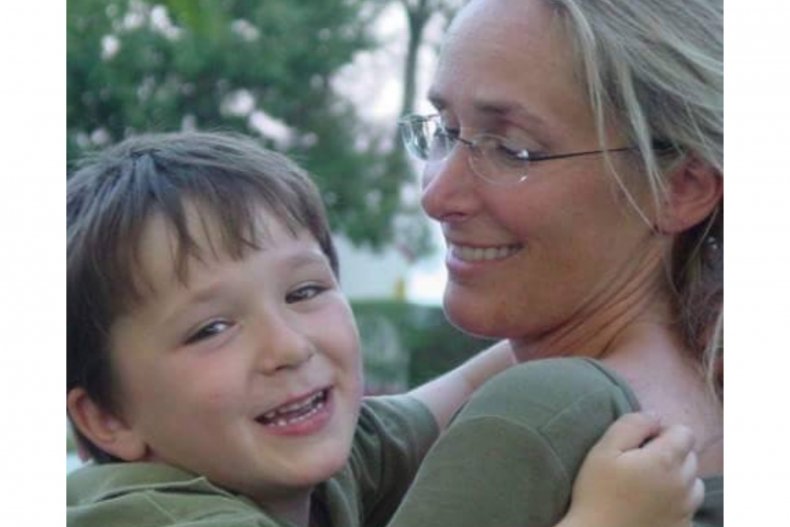 After decades of escalating violence, our leaders have proven they can't fix this. So let's take this opportunity and reach out to those who need help. Let's make sure our kids get basic life skills and practice the same at home. Let's see our communities come together and prioritize healthy families; physically, mentally and emotionally.
I would advise all parents to be present with their children. Enjoy it. Many of us don't have the opportunity. But I want to say to Uvalde's parents: we hold your hearts.
We cry with you and for you. Her loss has torn the fabric of our country. Your children did not die in vain. I and many others are committed to positive action to support you, each other, our families and our schools.
We will not allow another life to be sacrificed to inaction and we will continue to prioritize the safety and well-being of our children. Nothing else is more important. This is our future.
And that's what I want to say: I'm so sorry, dear parents of Uvalde. You will want to give up, but please don't.
"Have a lot of fun," together is another message Jesse left for his older brother. I think we're becoming increasingly distracted and anxious as a society, and we need to get back to being conscious and mindful of one another.
Let's choose love over fear. Let's take responsibility for creating safe schools and communities in which we want to live, and in doing so let's create a more peaceful and loving world. Please don't let another decade go by. We can and must be part of the solution.
Scarlett Lewis is the founder of the Choose Love movement. You can follow her on Twitter @ScarlettMLewis or @ChooseLoveM.
All views expressed in this article are the author's own.
https://www.newsweek.com/my-son-killed-sandy-hook-1711472 "I lost my son at Sandy Hook, this is my message to Uvalde's parents"