"I opened a dog cafe. Customers say it has changed their lives
I grew up in Malaysia and had seven dogs. Among them were Chihuahuas, Dobermans and German Shepherds. Having my dogs around made me so happy because when I came home stressed from school they comforted me. Playing with them made me happy. The only way I can describe it is that I felt pure joy in her presence; I have never felt alone.
In 2014 I moved to London, England to study business in college. I was an international student, I didn't have any friends or family around me and I couldn't speak English well. That's when I started having anxiety attacks; I felt very lonely, got homesick and got depressed.
At that time I didn't have any of my dogs around me, which was difficult. I had asked my father if I could have a dog in London but he objected as we didn't know if I would stay in the UK or return to Malaysia after college.
Openness about my mental health
After struggling with my mental health, I contacted the student union at my college and they put me in touch with a college counselor.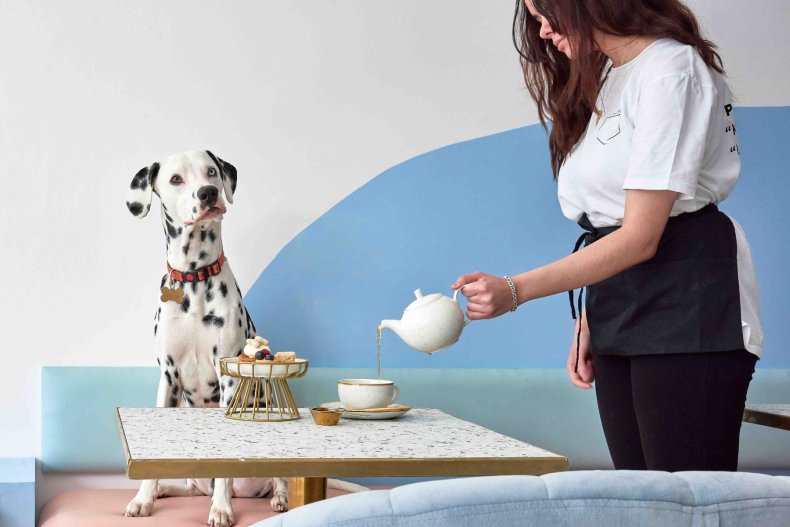 At first I was afraid to talk about my mental health, I felt like having anxiety or depression was a weakness. But my friends and family made me realize that sharing my struggles meant I was one step closer to healing.
I saw in Malaysia that it was different for me. When I lived there, many people around me didn't talk about or acknowledge their mental health problems, so I thought it was normal to remain silent.
But with the help of a counselor, I began to see how I felt.
A business plan that changed everything
That same year, I took an Entrepreneurship Management course in college and was asked to create a business plan, which had to be unique. It took me a few months to come up with a working idea, but then Pawsitive Café came to me
I wanted to create a space where people would feel comfortable talking about their mental health and a place where they would be surrounded by dogs and various pets. After doing some research, I saw that having pets around a person can improve their sanity, which made a lot of sense to me.
The idea for Pawsitive Cafe was that it should be a pet friendly cafe where we would focus on mental health by doing various activities that encourage creativity and boost endorphins.
During college I always wished there was a place where I could be with dogs. Although I've found a few cat cafes in London, I couldn't seem to find a dog cafe.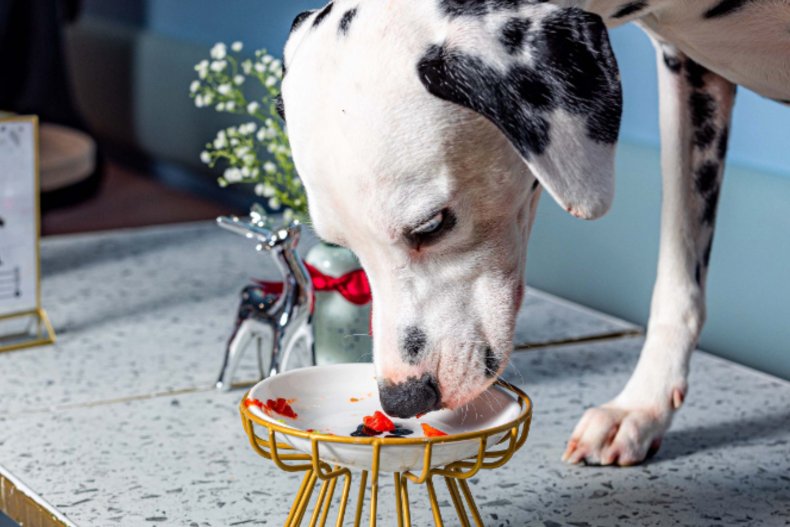 At the same time, I noticed that many people are also speaking out about their mental health on Instagram and TikTok. I understand that some people do not feel comfortable speaking to a psychiatrist and others may not be able to afford it. So I felt like Pawsitive could be good for her.
In 2021, I welcomed Domino, a Dalmatian, into my home. He brings me a lot of joy and happiness.
Whenever I come home from work and see him, he immediately makes me happier. He always runs to me and wags his tail. Domino is also a gentle and calm dog and I think he can somehow feel my feelings too.
When I was down he would sit quietly with me, but on the days when I was happy and energetic he would run around and play with me.
Changing customers' lives
I opened Pawsitive Café in London in 2021 after working on it for a number of years. So far we have facilitated painting courses, pumpkin carving and gingerbread baking. Our goal in conducting these activities is to help those who are keen to be present while giving them a sense of community.
We also have a lot of dogs in the cafe and a special menu tailored for dogs. Domino is there for a few hours every day and along with a few other dogs has changed the lives of some of our customers.
One of our clients told me that she experienced depression at a very young age and is still trying to heal from her past trauma. Although she is currently seeing a therapist and has friends and family around, she still feels lonely.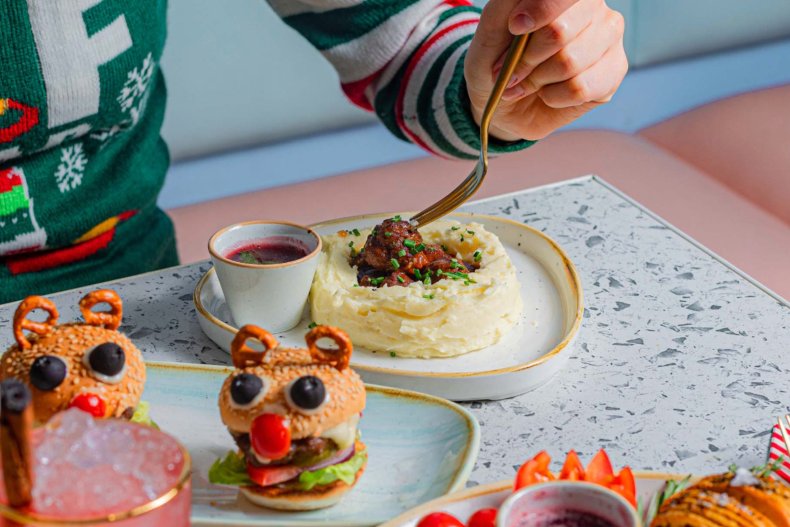 This customer lives near the coffee shop, so she comes by very often. The atmosphere, the bright pink colors and the friendly, welcoming atmosphere in the cafe have lifted their spirits. She really loves dogs but due to her own mental health issues she doesn't believe she is capable of having a dog as she doesn't feel safe enough to take care of one.
But being in the cafe gives her a sense of joy as she is able to be with many dogs. She also loves to play dominoes. After speaking to her, she told me that the cafe had really helped her with her mental health; she no longer feels alone.
It's comforting to know that people have a place to relax, have fun, and enjoy their time. That's exactly what I want for every customer. My goal is for everyone to leave the café with a smile on their face; that's more important to me than anything else.
Alicia Ung works in real estate investing. She is also the owner of the Pawsitive coffee shop in London, England. You can find out more about the cafe here.
All views expressed in this article are the author's own.
As Carine Harb, Associate Editor of Newsweek, said.
Do you have a unique experience or personal story to share? Email the My Turn team at myturn@newsweek.com
https://www.newsweek.com/dog-pet-cafe-mental-health-london-1772619 "I opened a dog cafe. Customers say it has changed their lives