"I send money to a lot of people"
US Senate candidate Herschel Walker has denied he paid for a woman to have an abortion in 2009 and said he is "sending money to a lot of people" after claiming he paid for a former one Girlfriend paid to have the procedure done.
Walker, a Republican who is challenging Democratic Senator Raphael Warnock of Georgia, spoke on Fox News. Hanny on Monday after a report by The daily beast which claimed Walker paid for the abortion of an unnamed woman more than 10 years ago.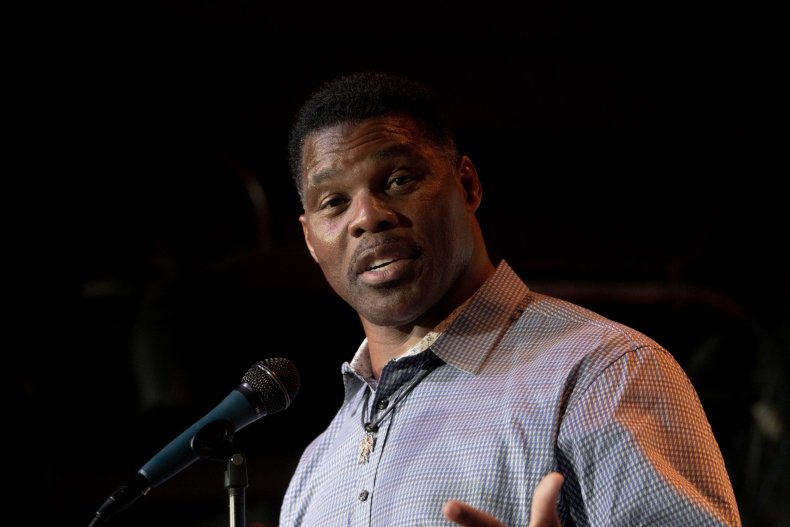 Host Sean Hannity asked Walker about an alleged check paid to the woman, saying: "What about the $700 check? Is there anyone you can remember you sent that much money to?"
"Well, I send money to a lot of people," Walker replied. "And that's so funny."
"You know, I give scholarships to children," he said. "I give people money all the time because I'm always helping people because I believe in being generous. God has blessed me and I want to bless others."
Walker said he got into the senator race because "I'm a Christian, I love the Lord Jesus Christ and I always say that to everyone."
Walker also told Hannity on Friday, "I never asked anyone for an abortion, I never paid for an abortion, and that's a lie."
Video of Walker's comments about Hannity was shared on Twitter by journalist Aaron Rupar, and some of the social media site's users said the Republican's comments were not a denial that he sent the money to the woman.
Roger Sollenberger, author of The daily beast's article, shared Rupar's tweet and wrote: "No denying that he sent money to the woman."
news week has reached out to the Walker campaign for comment.
The Republican has made his opposition to abortion a key part of his campaign as he faces a close race against Warnock in Georgia. Walker has said abortion is "a woman killing her baby."
Walker's alleged ex-girlfriend had asked not to be named for privacy reasons The daily beast reported that the woman had a $575 receipt from the abortion clinic, a get well card from Walker, and a bank deposit receipt that contained a picture of a $700 check he signed.
news week has not independently verified these claims.
Walker called the story a "blatant lie" in a statement shared on Twitter and repeated that denial during his interview with Hannity. He also said in his statement that he plans to sue The daily beast.
Walker denied The daily beast's report in a statement Monday, pledging to file a lawsuit over the matter.
"I deny this in the strongest possible terms," ​​Walker said in the statement. "This is another disgusting side job from a Democratic activist masquerading as a reporter who has obsessively attacked my family and tried to tear me down since this race started… It's disgusting, gutter politics."
"I don't take that anymore," Walker added. "I [am] plan to sue The daily beast for this slanderous lie. It will be submitted tomorrow morning."
Robert Ingram, an attorney representing the Walker campaign and candidate in his personal capacity, said The daily beast in a phone call: "That's a false story."
"All you want to do is run with stories to appeal to black conservatives," Ingram said. "They focus on black conservatives."
https://www.newsweek.com/herschel-walker-doesnt-deny-700-check-send-money-lot-people-abortion-1748600 "I send money to a lot of people"