"I survived two hurricanes like Ian, I wish I knew then what I know now"
As I watched the coverage of Hurricane Ian, my stomach sank as I thought about what Florida residents had to endure on their path to destruction. My biggest fear was that they would not only have to fight and fight to save the things they value, but also defend and prove facts to the insurance and mortgage companies to get their lives back, long after Ian only had one more distant memory would be.
It took me back to August 2020 when my family and I were fleeing Hurricane Laura in Lake Charles, Louisiana.
To be honest, when I first heard reports of the approaching storm I wasn't that concerned because I didn't think it was going to be as bad as it turned out to be. It was my first major hurricane. I had just released my first song on my record label and was on a roll. Then my life scratched like a record as the reality set in that Laura would be no ordinary storm. Local forecasters said it would be at least Category 4 and headed straight for us.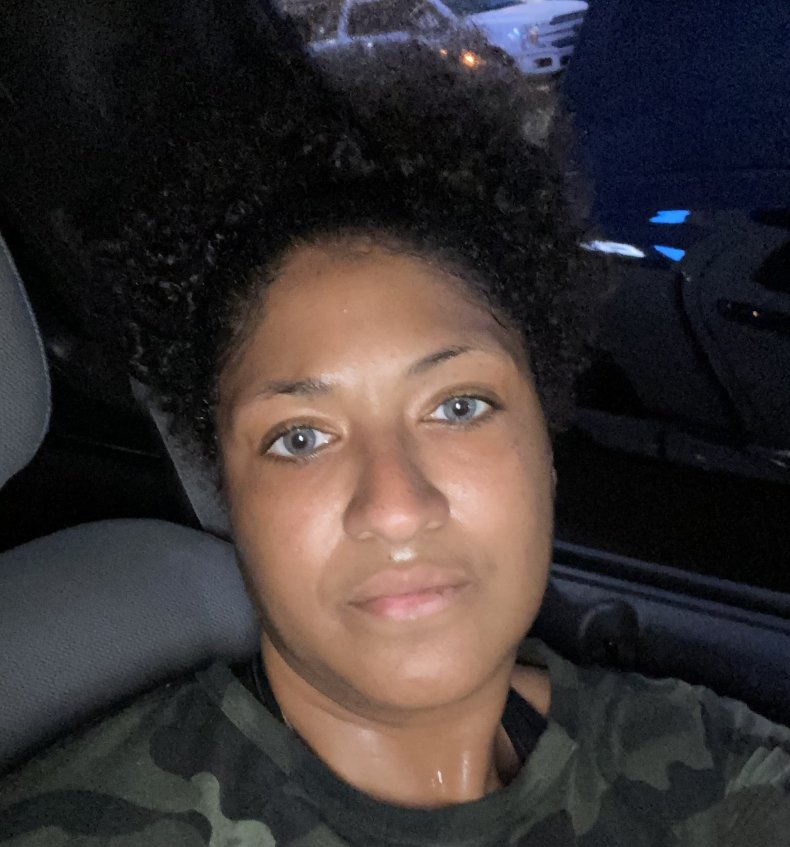 Hurricane Laura was the most violent storm since the last island hurricane of 1856 and the most powerful landfalling hurricane in Louisiana history, and at the time was the fifth most powerful hurricane to ever make landfall in the United States. My first thought: my mother, who was in the hospice in the area and couldn't walk long distances. The long drive would become too much for her. The agency assured me that they would be with her and would transfer her to a partner hospice elsewhere in the state.
Despite this, I did not think about evacuation until a binding order was issued for the municipality of Calcasieu, where I live. I wasn't scared enough. Then reality set in. I had to prepare and make sure my husband, children, grandchildren, myself and even my dog ​​were safe. I hastily searched for documents proving our existence: birth certificates, social security cards, and other important papers. All things of material value were left behind.
I loaded freezers with bread, sandwich meat, and frozen meat that we thought was going to spoil. Looking back on Laura, my advice to those who were hit by Hurricane Ian is to take more memories with you: your pictures and keepsakes could be washed away.
But keep the material things to a minimum. Bring extra clothing and cash, make sure you have a credit card with good credit for hotels and essentials you will need for your evacuation. Take out your electronics. Assistance can be provided but do not leave unattended. What you might think is just a few days away from home can turn into weeks or even months.
The first night of our evacuation was the worst. We stopped in a small town in Louisiana and no hotel would let us stay because our dog Lux is a pit bull. I made the difficult decision of getting a room for our children and grandchildren while my husband and I slept in our truck with our fur baby. Neither of us slept much that night. As the sun rose, we made our way to St. Francisville, Louisiana, keeping an eye on our hometown we had left behind. I got a call. My mother was not evacuated. The hospice has not kept its promise. We immediately came back to get them. We prayed and drove nine hours to Macon, Georgia to be with her sister. Mom survived the hard journey.
When my family and I returned to Lake Charles on September 4th, we returned to utter destruction. It was devastating. A tree was on top of my vehicle and my yard looked like a bomb had gone off. Things were strewn everywhere, from toys to my grill pit and trash. I didn't know where to start. When I opened the door you could see where Laura's brutal rain had been. Everything was still wet. The studio where I recorded my first song weeks earlier was completely damp, damp and mold had set in. The ceiling fans dangled from their cords. The smell was rancid. There was no electricity. I remember thinking: what should I do? Where do I begin?
I immediately called my insurance company, which I spoke to before the storm hit. You were no help. First they went to the wrong address. They then accused me of not being who I said I was, even though I emailed them my ID and power of attorney for my mother. They forced me to call my dying mother despite the POA papers. I felt so small and like I was letting my mother down. I had to sleep in a wet, moldy house with three children, five adults and two dogs for four days.
Two weeks later my aunt called. My mother had taken a turn for the worse. She died the night she was on the phone with me. I felt selfish for telling her she couldn't leave me yet because I needed her now more than ever.
Less than a month later, my family would be hit by another storm, Hurricane Delta. I was already mentally exhausted at that point. We still had generators powering our house. I couldn't imagine another evacuation. I was on the verge of a nervous breakdown and shed tears when I thought no one was looking. I took my grandchildren and my husband stayed with my brother-in-law in Ragley, Louisiana for about a week. When I got back, everything Laura hadn't destroyed was devastated by Hurricane Delta.
About four feet of water had entered my home. Everything was gone.
It's been two years since back-to-back hurricanes have marginalized me. I'm still not fully recovered and neither is Lake Charles. I still live in a house with no walls or ceiling, waiting for payment from an insurance company that has gone bankrupt. Seeing these alerts in Florida is even more troubling now that I know what the outcome may be.
I would say the most important thing for anyone in the path of Hurricane Ian is that if evacuation is mandatory or even optional, vacation if you can. Ideally, you'll have a plan in place before you leave, and by all means, evacuate immediately. I recommend going because it's possible that the affected area will be without power for at least two weeks; Lake Charles had no power for about three months.
Keep in mind that the destination you are evacuating to may be fully booked and fully booked and we have heard from people who have had their reservation claimed because they had not paid in full. Cellular service may be disrupted in some areas, particularly where the storm hit.
I would also say not to return until the state gives the ok, the area will likely be dangerous due to debris and downed power lines and trees. Be prepared that when you return, some houses will be intact while others may be destroyed.
Finally, resources are available, but I recommend calling your insurance company first. I also learned that you can call your mortgage company; You may be able to defer your mortgage payments by several months. This could also apply to your car payment if you have one. Other support resources I've come across include the Federal Emergency Management Agency (FEMA), the Red Cross, and the Small Business Administration (SBA).
I considered moving away, but I promised my mother I would take care of her home; She has worked very hard to own a home of her own and I intend to keep my promise.
Shayla Priest Johnwell is an eight-year disabled veteran and educator. She owns and operates the record label SOLO Entertainment, LLC, which launched in November 2019. She has been married for twenty years and has two daughters and two grandchildren.
All views expressed in this article are the author's own.
https://www.newsweek.com/i-survived-2-hurricanes-like-ian-what-i-wish-i-knew-1747499 "I survived two hurricanes like Ian, I wish I knew then what I know now"