"I take care of dogs when older people can no longer"
I have been involved in animal rescue for decades, particularly working with rescue dogs. Volunteer on the board of directors of a non-profit animal rescue organization in Pacific Grove, California. A friend, Monica Rua, and I served on the board of directors of an organization dedicated to rescuing dogs and cats from shelters who were at risk of being euthanized.
In 2004 I fostered a dog named Savannah through this organization, the Animal Friends Rescue Project. I met Savannah when she was a year old and hosted her for a month until Alice, an older friend I knew, adopted her. Alice and I kept in touch. I started herding Savannah for her. But a few years later, Alice's health deteriorated, resulting in Alice sometimes being in the hospital for a while. She called me and asked me to take care of Savannah as she had no one else to help her.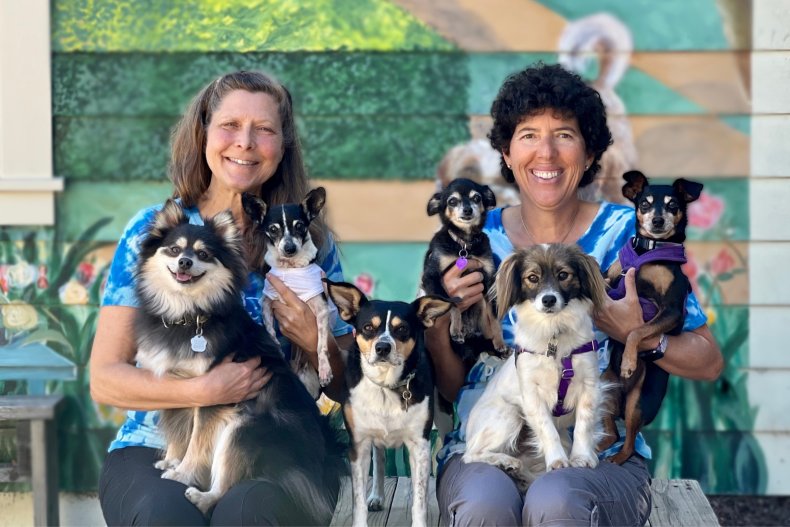 I was one of the first people to be nice to Savannah; we really connected. I went and picked her up from Alice's and she was always very excited to see me. She often lived at my house as if she were my dog. She loved Alice very much too, it was like having two mothers.
Unfortunately, Alice was later transferred to a hospice, but I still cared for Savannah and took Savannah to visit her daily. Alice was worried about what would happen to Savannah after she died. Savannah was seven years old at the time. She was generally shy and fearful, coming from an abusive background and not being good to strangers.
Alice was afraid that Savannah would go to an animal shelter and eventually be declared unadoptable. So, out of fear, Alice asked me if putting Savannah to sleep would be a good idea. I immediately told her not to worry about Savannah and to take care of her. That gave her peace.
Savannah stayed with Alice for the last week of her life; She slept on her bed and offered her comfort and joy until her death. After Alice's death, I returned Savannah to my care.
Walking to my car that day, the whole concept of Peace Of Mind Dog Rescue (POMDR) came into being. I knew that many people who got sick and died didn't have someone to take care of their dogs and that it would give them peace of mind to know that their dogs were loved and cared for.
I immediately called Monica, my friend who had volunteered with me for 12 years. I explained the concept behind POMDR and that we would focus on taking care of elderly people's dogs. She then suggested that we also take care of older dogs in shelters, which many consider unadoptable. We know that older dogs in shelters can become depressed and often get less attention from people seeking adoption due to visible illnesses or because they are generally calmer due to age. So our dual mission became to help senior dogs in shelters and also to help seniors by taking care of their dogs. At first we had no money, but a friend's generosity changed everything for us.
Shortly after the idea for the charity came about, we had lunch with this friend and explained the charity. Our intention was not to ask for money but to express our excitement. She asked us how much money we needed to start the charity and Monica said it would probably be around $50,000. Our friend then said that she would like to help us and gave us the money. That was a surreal feeling; knowing we could start the charity.
The concept of having a need and an answer in the community was very exciting and stimulating for both of us. It lit a spark. We spoke to a few friends who have been in animal rescue and asked them if they would like to be on the board. Then we met another friend who loved foster care and she became our first volunteer and started fostering some of the first older dogs we took from the shelter. In 2009 we put together a mailing list of 30 friends and family members telling them what we do and from there the charity grew. Our goal is to provide free medical and emotional care to the dogs, but we ask for an optional donation if someone can afford it.
We originally thought that this would be a very small organization. But demand was great and the financial and volunteer support we continued to receive along the way kept us going.
We have put together the Helping Paw program which is all about looking after and caring for older dogs. We've also put together a financial assistance program to help seniors with vet bills and a temporary foster care program that looks after dogs when an elderly person is sick or in the hospital. Volunteers walk dogs on behalf of elderly people who can no longer walk their dogs for health reasons or because of their age.
Savannah died in 2018 at the age of 16. It was devastating. She had cancer a few years before her death, but I was grateful that we had her for those 16 years and that she was healthy into the last months of her life. Savannah really inspired our organization, she was very special. Your picture hangs on the wall of our office. I tell her story over and over again. To me, Savannah is the one who started Peace Of Mind Dog Rescue. We miss them, but we honor them and remember them in everything we do.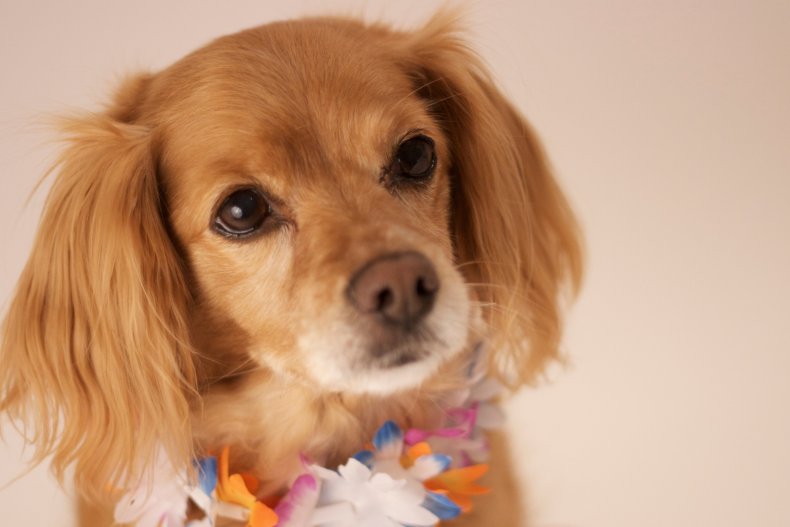 The generosity of others has helped us tremendously on this journey. In 2012 we helped a woman named Patricia Bauer, after whom our office is now named. She was 80 at the time and had two dogs. Patricia came to us to donate her dogs as she had breast cancer so we informed her about our Helping Paw program and explained that we have volunteers who will walk her dogs, take them to the vet, feed them and also groom them could. She loved the idea. Our promise to her was that she could keep her dogs at her home for as long as she needed.
Sadly, after helping Patricia for three months, she passed away leaving a legacy for us in her will. She specifically wanted us to buy a building because she wanted us to be here long into the future. She also left us $1 million to provide medical care for our dogs, which is what we needed at the time. That changed the whole trajectory of what we were doing. For the first three years of starting the charity, we all worked from home and never had more than $10,000 in the bank for the charity until Patricia's donation.
It's been 10 years and we still can't believe the generosity Patricia has shown us. We look at our building and tell her story just like we tell Savannah's story. We are very happy and grateful.
In November 2019 we were able to build our veterinary clinic after raising money for it for three years. Our clinic is truly a gift from our community. Everyone gathered to raise the $2 million needed to open. A few months later COVID hit but we were very lucky because although many places had to close we had our building. Other vet clinics in the area were overcrowded and didn't have many spaces available so we were able to offer our help. It was amazing that we could do that for the community.
In general, people are devastated when they have to give up their dog. When an elderly person dies, it is always very emotional. But people keep telling us they get peace of mind knowing their dog is being cared for.
We've been doing this for 13 years now. We have over 1,300 volunteers and typically have 80 dogs in our care at one time and they are all in foster homes. It's good to know that as a charity we will be here to stay.
Carie Broecker co-founded the charity Peace Of Mind Dog Rescue with Monica Rua. Carie is also the editor of Coastal Canine Magazine alongside her husband Scott. Learn more about Peace Of Mind Dog Rescue here.
All views expressed in this article are the author's own.
As I said to Carine harb.
https://www.newsweek.com/i-take-care-dogs-elderly-people-help-1749878 "I take care of dogs when older people can no longer"