"I was my family's biggest secret"
When watching an episode of better things titled "White Rock" for the sixth time, tears ran down my face. I've always been drawn to this show about a chaotic, loving family led by a single mother, but not because my mom was like Sam Fox, the show's fictional matriarch, who's always there to listen and her kids to feed – who knows when to get in and when to sit back. After my parents divorced, it was difficult at home. My mother worked off her pain with double shifts as a nurse and drank.
I've been fixated on the show for days as if it held the answer to an unanswered question. I felt like I was being haunted by what I was seeing.
In the episode, Sam and her three daughters visit Sam's Uncle Lester and Aunt Jarita in British Columbia. The children quickly bond with their distant relatives, with Jarita supporting the eldest, who is struggling with romantic betrayal and adolescent angst, while Lester takes the middle child under his wing and teaches her carpentry.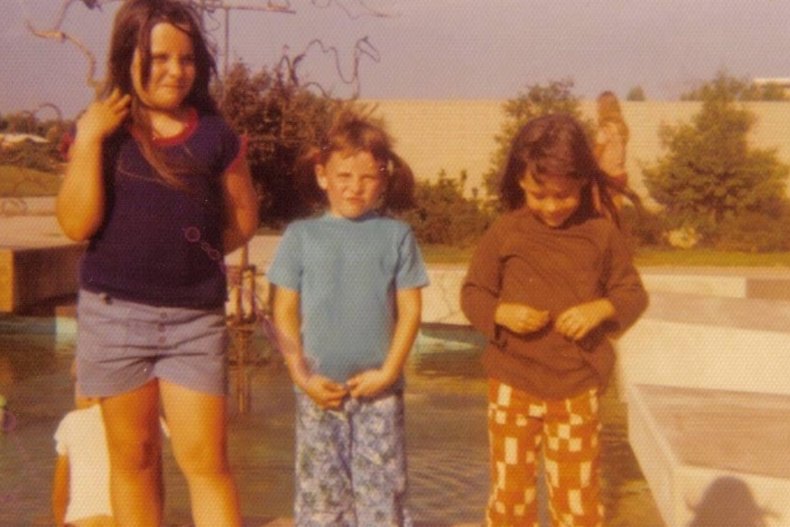 But a mystery ensues when Sam's youngest daughter sees a ghost in the form of a sad lady in old-fashioned clothes on the beach at White Rock. She later learns the story of a local woman who committed suicide a long time ago.
Maybe it was the three daughters that attracted me? After all, I'm one of three sisters, each with our own unique challenges. Growing up, my older sister explored teen romance, while my younger sister enjoyed physical challenges and engaged with the world, playing games with other kids, and climbing trees.
Me, the middle child, was more interested in a book than in romance or fantastic physical feats. Like the youngest daughter in White Rock, I was haunted by events that happened years before.
I was born prematurely with mild cerebral palsy, which was corrected by surgery that left me with a limp. My condition became a secret that was in the public eye. If you were paying attention, it was hard not to notice my limp when walking or the atrophy in my leg muscles. But it was rarely discussed within my immediate family and never outside of it. Nobody knew my story.
My best friends never seemed to notice my limp as we shared sweets and made each other laugh, but there was always a schoolyard bully wanting to draw attention to my ways. So I became the quiet kid who flew under the radar.
Until recently, I never thought about the message this silence sends. What I felt was an unspoken instruction to "act normal" – don't ask for help and don't reach out. It was news that left me sad, questioning and lonely.
Perhaps I was drawn to this episode because of the strong bonds the characters forge with distant aunts and uncles? My own aunts and uncles also showed interest in my childhood passions. They talked to me, played with me, gave me the attention I so desperately wanted.
I remember being at a swimming pool with my aunt when she pulled me across the water, smiled at me and encouraged me to kick my feet. Water remains my safe place and where I move best.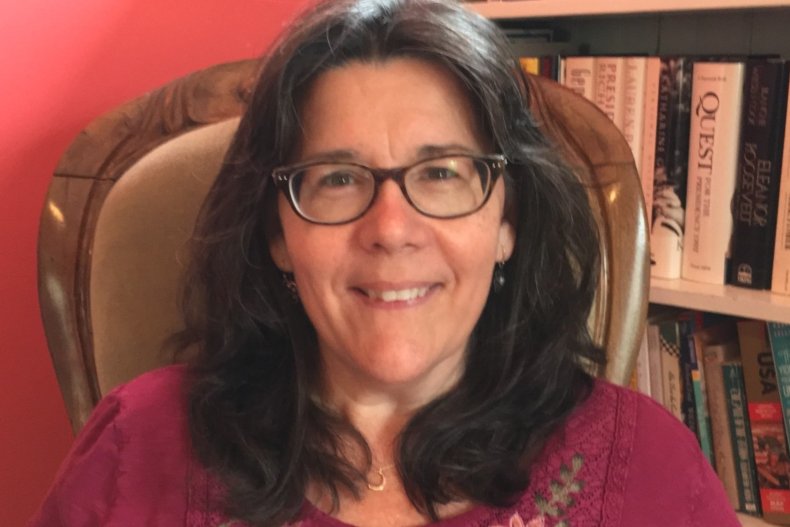 The summer before my parents got divorced and I went to high school, we spent a few weeks with my aunt Jan and uncle Larry. "So this is how a real family behaves," I thought. The days were kid-centric; full of play, trips to the amusement park, arcade and lake.
My aunt and uncle had a loving, flirtatious relationship. As he playfully slapped her on the bottom and she grinned at him, the marriage suddenly looked like something I might want to be a part of one day.
Her life was completely different from my parents' unhappy household. My mother was exhausted from being the main breadwinner while my father was furious, his attention diverted from a long-standing affair that would come to light after their divorce.
I also like the ghost on the beach. Family secrets make us ghosts. Reality grows thin in the face of hidden truths. Many truths emerged during my teenage years, but I always felt that there was always a bigger family secret—me.
I was diagnosed with rheumatoid arthritis when I was 50. As my mobility deteriorated, I could no longer deny the reality of my disability. It became clear that I needed more help.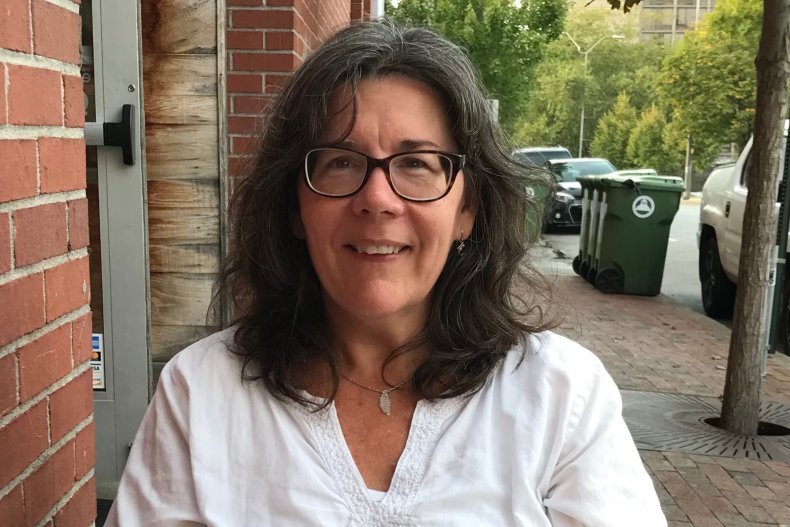 Sometimes I needed a hand to hold me when walking down the stairs or over uneven pavement. It was a big change from the way I was taught to manage my cerebral palsy. First I would feel a blush of shame. It took a long time before it became clear that people wanted to help.
Of course, my husband had known about my cerebral palsy, but a close high school friend was surprised when I shared that I had dealt with it in our 40s.
My rheumatoid arthritis made it clear that I couldn't hide my challenges. As I began to confront my limitations, I began to question what I was told and began to embrace my full identity.
After speaking to friends and family about my condition, I publicly shared my experiences with disability in a magazine. I spoke about my cerebral palsy and later my diagnosis of rheumatoid arthritis. I chronicled my challenges as a child who had a limp who was different and as an adult grappling with mobility issues that varied by day.
I spoke about what I felt as my family's denial of my condition and how this allowed me not to speak openly about it myself, which made me less affected by stigma for a while. I revealed how it complicated my life, teaching me not to ask for the help I so desperately needed and how it straddled me between who I always pretended to be and who I was, sad and sad left alone, divided.
It was a big milestone for me and after the article was published I received a call from an uncle, Pat, in California. "I never knew that," he said. "I'm sorry."
I was swept up in a wave of sadness he hadn't known and gratitude that he wanted to reach out to me. I realized that no matter how lonely it felt at times, I wasn't alone.
My aunt Jan also commented on my Facebook post about the article that I was "remarkable". I was warm that she had always treated me like I was remarkable even before she knew about my health.
Family secrets, connections to aunts and uncles, becoming a ghost for myself – I realized what ultimately drew me to this episode of Better things: I felt solidarity with the characters as they accepted the love of relatives outside of the immediate family and dealt with the pain of family secrets. I understood the spirit that lingered on the beach, waiting to be seen and acknowledged.
I don't know what to make of my parents keeping my challenges a secret from the extended family. They're gone now and I can't ask them. They were good at hiding secrets, good at denying them, but that only worked for a while.
I'd like to believe that they loved me and wanted me to do well in a world that I think ignores the disabled. I'd like to think they were unaware of the mental rift created by my desire to "be normal" and not make waves, or the emotional pain and mobility issues I was dealing with. I know they loved me as best they could.
In my mind, I was my family's biggest secret, locked away in plain sight. But I broke that silence. There's no pretending now. I can ask for the help I need, whether it's a hand up to climb stairs or thoughts for a better outcome with a new medication. I said goodbye to secrets, to shame.
Ellen Birkett Morris is the author of Lost Girls: Short Stories, Tales of Female Resilience, Pencraft Prize Winner. You can visit her website here or follow her on Instagram at @ellenbirkettmorris.
All views expressed in this article are the author's own.
Do you have a unique experience or personal story to share? Email the My Turn team at myturn@newsweek.com
https://www.newsweek.com/family-parents-secret-disability-1776390 "I was my family's biggest secret"