Newly elected House Speaker Kevin McCarthy has reacted to his victory in the House of Representatives after four days of opposition from a minority within his own party.
McCarthy took to Twitter early Saturday morning and shared video of the speech he delivered outside the House after being elected Speaker on Friday's 15th ballot.
"I hope one thing is clear after this week: I will never give up. And I will never give up for you, the American people," McCarthy said tweeted.
On the final vote, McCarthy won the support of 216 Republicans in the House of Representatives, all 212 Democrats voted for Representative Hakeem Jeffries, and six Republicans voted present.
Voting "present" lowers the threshold required for a majority, and by not voting for an alternate candidate, McCarthy's opponents paved the way for him to become speaker in the 118th Congress.
This is breaking news and will be updated.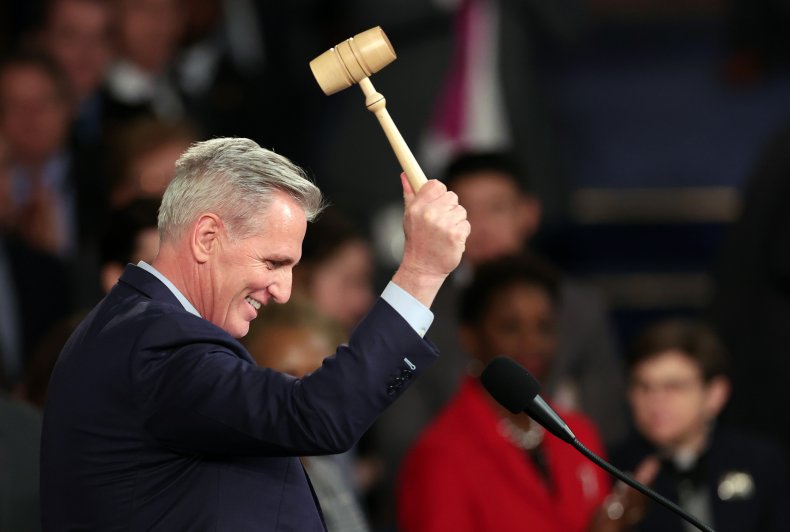 https://www.newsweek.com/kevin-mccarthy-breaks-silence-after-winning-vote-i-will-never-give-1772027 'I will never give up'