Idaho Murders Suspect Bryan Kohberger's Family Issues Statement
The family of Bryan Kohberger, the suspect charged in the murder of four University of Idaho students, has released a statement saying they care deeply about the victims and will continue to love and support their son.
NewsNation reporter Brian Entin released the statement from Kohberger's family on Twitter on Sunday.
The family statement said: "First and foremost, we care deeply for the four families who have lost their precious children. There are no words that can adequately express our grief and we pray for them every day."
It continued, "We will allow the court case to continue to unfold and as a family we will love and support our son and brother. We have cooperated fully with law enforcement to seek the truth and further his presumption of innocence, rather than "judging unknown facts and making false assumptions."
Police took 28-year-old Kohberger into custody on December 30 at his parents' home in Chestnuthill Township, Pennsylvania. He is charged with the murders of college students Kaylee Goncalves, Madison Mogen, Xana Kernodle and Ethan Chapin in mid-November.
Police believe Kohberger broke into the students' shared living space "with intent to commit murder" before traveling across the country to visit his parents in Pennsylvania, where he was eventually arrested.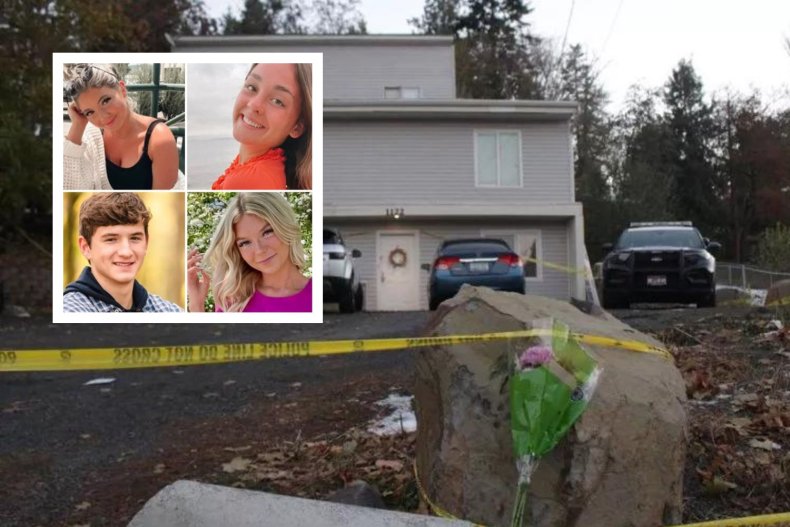 This is a groundbreaking story; Newsweek will be updated as more information becomes available.
https://www.newsweek.com/idaho-murders-suspect-bryan-kohbergers-family-make-statement-1770648 Idaho Murders Suspect Bryan Kohberger's Family Issues Statement