If Russia and Ukraine agree on an end to the war, the ex-NATO general said
Former NATO general Hans-Lothar Domröse has identified the circumstances under which he believes Russia and Ukraine will agree a ceasefire and begin negotiations to end their war, which has dragged on for more than 10 months.
Domröse, a German military officer who served as NATO's lieutenant general, said he believes both sides could agree on a ceasefire sometime in 2023, adding that negotiations could continue well beyond the original ceasefire. He said any truce would come when "both sides will understand that they're going nowhere."
Russian President Vladimir Putin launched the invasion of Ukraine on February 24, expecting a quick victory over Kyiv. This was prevented by Ukraine's stronger than expected defense efforts, which were heavily backed by Western military aid. As the war rages on, its end remains uncertain as neither side agrees on terms to negotiate a peace deal.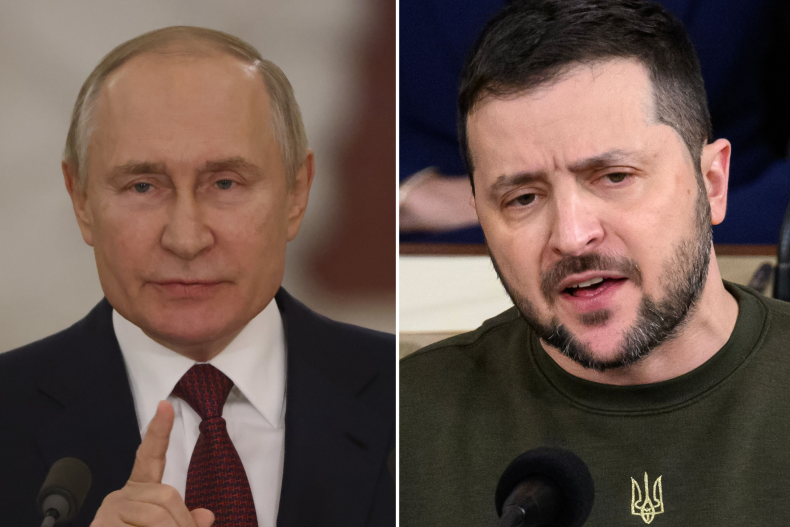 Speaking to Ukrainska Pravda, a Ukrainian online newspaper, Domröse said: "I expect a truce at the beginning of the summer, when both sides will say: 'Now it doesn't make sense anymore.' The ceasefire will come sometime in 2023."
However, such a ceasefire would only stop the military actions that have claimed the lives of thousands of soldiers from both sides, as well as Ukrainian civilians. Domröse said negotiations about an end to the war would take much longer.
"A truce means we stop shooting. The negotiations will probably take a long time. They need an intermediary," he said. "Maybe UN Secretary-General Guterres, Turkish President Erdoğan or Indian Prime Minister Modi, although no one really pushes."
He said it could be difficult to negotiate an end to the war as both Putin and Ukrainian President Volodymyr Zelenskyy have made demands they would not agree to.
A ceasefire could be possible if Zelenskyy agreed to a "transitional period" to reintegrate occupied territories like Crimea – which was annexed in 2014 and remains under Russian control – back into Ukraine, Domröse said.
What Putin and Zelenskyy said about peace talks
Despite 10 months of fighting and huge casualties on both sides, efforts to start negotiations to end the war have stalled. Ukraine has made significant military advances in recent months, recapturing formerly occupied territory. But Russia shows no sign of giving up, and Putin has reportedly considered launching a new offensive earlier this year.
Last week, Russian Foreign Minister Sergei Lavrov listed three conditions for peace that the Kremlin would not accept, saying: "It is obvious that Kyiv is not ready for dialogue."
He said Russia would not agree to a withdrawal of its troops from the eastern Donbass region, Crimea and the Zaporizhia and Kherson regions, both of which were annexed in September. Russia will also not agree to the payment of reparations or "the capitulation of international tribunals and the like".
A recent report by the Institute for the Study of War says that Putin does not appear to want a ceasefire, even if his troops could benefit from a temporary lull in fighting.
Zelenskyy has offered "non-negotiable" terms for ending the war, including more global sanctions against Russia, its removal from UN Security Council membership, recognition of Ukraine's borders and new security guarantees for his country.
news week turned to the defense ministries of Russia and Ukraine for comments.
https://www.newsweek.com/when-russia-ukraine-will-agree-end-war-according-ex-nato-general-1770717 If Russia and Ukraine agree on an end to the war, the ex-NATO general said