Illinois teenage singer, 17, died suddenly during choral performance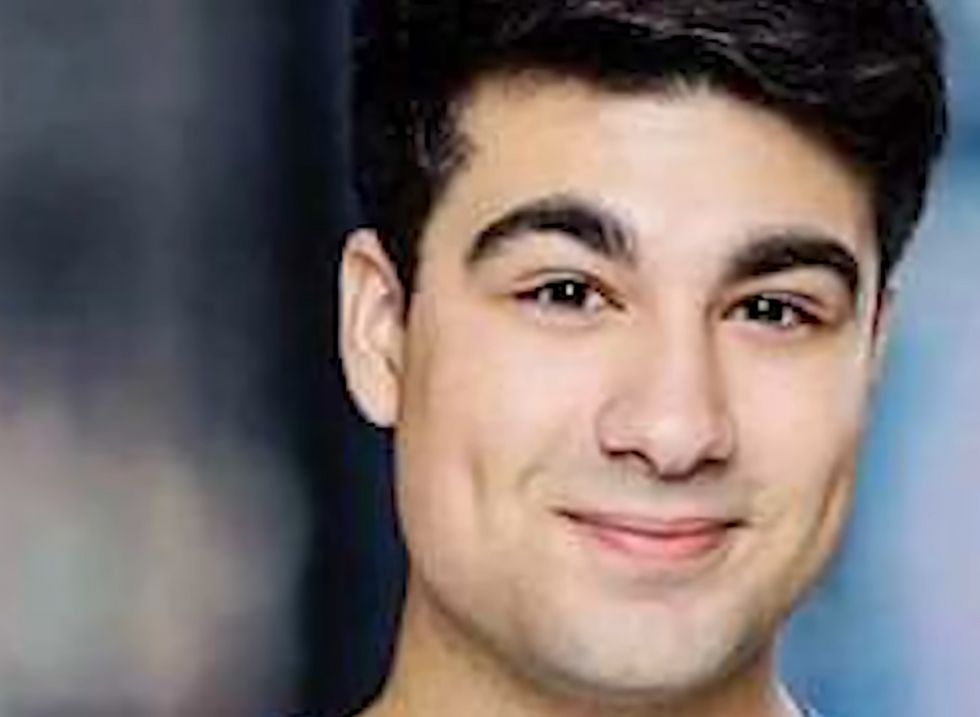 A 17-year-old high school student and singer died suddenly while singing during a choral event last week, the boy's family said.
Daniel Moshi, a Leyden High School senior, died unexpectedly on October 14. The teenager was reportedly singing a solo when he tragically died in Naperville, Illinois.
Moshi was performing in the All-State Honors Show Choir for the Illinois American Choral Directors Association at Naperville North High School when he passed out WMAQ TV.
"I got the call from his teacher, music teacher. And she said there was an incident," said Daniel's father, Loden Moshi. "That he sang his solo rehearsal and broke down. And now they have revived him and taken him to a hospital."
"They told us he just passed out during his solo," said his mother, Karolin Moshi. "He collapsed and we don't know anything else."
The mother said she dropped Daniel off at school last Friday but didn't see anything unusual about her son.
"Actually, I stopped by Starbucks here, where he got his macchiato and his sandwich," the mother explained. "I dropped him off. And he was waiting for his teacher to come, you know, come and pick him up with his other students who were doing this choir show."
Around 5 p.m. Daniel wrote to his mother that he was at the choir event.
Karolin Moshi recalls: "I texted him: 'Did I say everything well?' I have his text message. He said, 'Yeah, good luck mom.'"
Less than two hours later, the family received the heartbreaking news.
At approximately 6:18 p.m., Naperville Fire Department officials said they had responded to an 911 call regarding an "unconscious" 17-year-old teenager. Bystanders performed CPR on Daniel before emergency responders arrived at the high school.
Daniel was taken to Edwards Medical Center where he was pronounced dead.
The cause of death has yet to be determined.
The DuPage County Coroner's Office said it was investigating the death.
Karolin Moshi explained: "We got home on Saturday morning, I got a call from the DuPage coroner's office and she said, 'Miss Moshi, I'm writing to let you know that your son is all right . His organs were all healthy, his heart – absolutely nothing wrong with him.'"
A Leyden High School spokesman issued a statement regarding Daniel's death: "This loss affects our entire Leyden community. Our students and staff are in mourning and our focus is on their welfare. We encourage anyone who is struggling to turn to a trusted adult and our student union is available to provide support. We also ask everyone to take care of each other during this difficult time."
Moshi's family said he planned to attend college next year and dreamed of performing on Broadway.
Loden Moshi tells WLS TV"We are devastated, shocked. We lost a 17-year-old son."
Karolin Moshi described Daniel as an "honest, so pure" and "lovable" teenager.
"You can see my eyes. I cried. I can't sleep. I haven't slept since Friday," said Karolin. "But it's… I don't know how to explain it… we believe what we believe. The Lord keeps us going. It is not easy. We should buy him a car. We're actually doing his funeral."
"I don't know how to explain it," the mother said of the loss of her son. "It is not easy. It's not easy for any parent to go through because we still don't have the answers."
"He is with Jesus. I know that," Karolin added. "He sings. He loved singing to the Lord."
Daniel's younger sister Danya Moshi said of her brother: "He was amazing. When people have siblings, you have to have fun with them. Because when one of them leaves, you feel alone."
That Assyrian Church of St. Andrew in Glenview – where Moshi served as alto lead singer – paid tribute to the teenager.
"It is with a heavy heart that we announce the passing of our dear son Daniel Moshi, alto lead singer of the Saint Andrews Choir," the church wrote on Facebook. "For a body of believers it is difficult and a test of faith to lose a faithful member; for believing parents to lose a faithful child is incomprehensible and overwhelms our limited understanding. Word' can totally ease the pain of loss, but the loss of Daniel on earth ensures we sing the 'Word' in Paradise."

Illinois teenager collapses and dies during choral solo

www.youtube.com

https://www.theblaze.com/news/17-year-old-singer-suddenly-dies Illinois teenage singer, 17, died suddenly during choral performance