"I'm a psychologist, 'divorce in your sleep' could save your relationship"
I have practiced clinical psychology and cognitive behavioral therapy for anxiety, depression and sleep issues for two decades. I always knew I wanted to be a licensed clinical psychologist, but I discovered my passion for sleep while doing medical research a year before graduating from grad school.
A large part of this research consisted of visiting rehabilitation centers for people with alcohol addiction. We discovered that treating patients for their sleep problems—ideally early in the recovery process—reduced their risk of recurrence, since in many cases they turned to alcohol when they couldn't sleep. We have seen positive changes in people in just a few weeks. It was incredibly rewarding. After seeing the power sleep has on a person's well-being, I knew I wanted to pursue it further in my career.
Now, many years later, I have my own private practice in New York and could still treat sleep all day. It's one of the greatest feelings when you see the difference a good night's sleep can make. I work with people from many different walks of life as my clients come from a wide variety of backgrounds and circumstances. I work with patients of all ages for sleep issues, from babies to older adults. I also see patients with depression and anxiety issues.
I specialize in Behavioral Sleep Medicine (BSM), which uses evidence-based methods to improve sleep without relying on medication. There are behavioral interventions for problems like insomnia, circadian rhythm disorders, apnea treatment compliance, and nightmares, and these interventions are essential to a thorough treatment plan.
Some sleep issues are more common than others, and chronic insomnia is one of the most common issues I treat. It is very common for people to come to me and complain that they share the bed with their partner as this can contribute to insomnia for various reasons.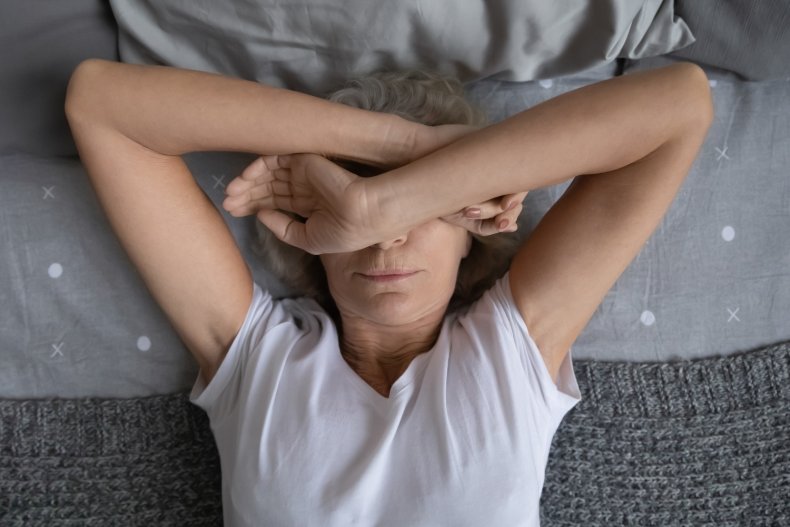 When two people have trouble sharing a bed at night, I start by identifying the specific issues that are affecting sleep. If I suspect either partner has a sleep disorder — like sleep apnea, which can lead to loud snoring — I recommend a sleep study so they can be screened for the problem and we can try treatments to help.
However, sometimes the sleep styles of the client and their partner are still not compatible even after trying treatments. For example, even after treatment for sleep apnea, residual snoring can still affect your partner's sleep.
When your partner negatively affects your sleep, it can create resentment and unhappiness that seep into your daily life. If you can improve on this issue, it can lead to a closer and more committed relationship.
What is "sleep divorce"?
All too often, the issue of "sleep separation" comes up in my sessions, where couples choose to sleep in separate beds or separate rooms because their different sleep patterns interfere with their sleep quality.
As a clinical psychologist, I dislike the term "sleep divorce" as it can carry a very negative and shameful connotation. Sleeping apart is a normal, common, and healthy solution for many couples out there who aren't getting the sleep they need. Quality sleep is essential to our overall health, happiness, and productivity throughout our lives—so there should be no shame in doing what it takes to achieve it.
I always like to see what the couple's priorities are before recommending sleeping apart – some people want to try every other possible option first. When they guide me through their sleep habits, I can often identify areas that are worth adjusting. I'm more than happy to do whatever it takes to keep partners in the same bed if that's the goal. However, sometimes it is not enough.
Sleeping separately isn't usually the first thing I recommend, but if after tweaking their existing routines there's still no real improvement for them, I recommend experimenting with sleeping in separate environments.
I prefer the term "sleeping alliance," which my colleague Dr. Wendy Troxel coined opposite "Sleep Divorce". It really is an alliance. You agree to work together as a couple to improve your individual health and your overall relationship. This is not the time to blame the other person for ruining your sleep, but the time to find a solution for both of you so you can get better rest.
How "divorce in your sleep" can improve a relationship
I've worked with countless couples who are perfectly happy in their relationship while their sleep situation is a point of contention. One couple in particular I've worked with struggled with this problem for years. The husband's snoring was at the root of the problem and kept his wife up at night. They looked for various solutions, from earplugs to treating sleep apnea, but nothing worked.
At this point I suggested sleeping separately. They came up with the idea and are both sleeping better now. Sleeping apart helped them have more meaningful connections throughout the day, resulting in happier and healthier lives for both partners.
After everyone agrees, sleeping in separate beds or rooms is the best cure, it doesn't stop there. Next, I'm happy to arrange for comfortable sleeping arrangements for both partners. That means one person doesn't get the master bedroom while the other sleeps on the couch. Sometimes the problems at hand allow the couple to still share the room but sleep in their own beds.
How to maintain intimacy while sleeping apart
I often hear a lot of concerns from clients about what it might do to their intimacy. In this case, I challenge them to pick the one bed that's designed for their intimate times — whether they're spending time together, cuddling, or having sex. When it's time to sleep, everyone goes to their own sleeping berths. This combination of committed intimate time and quality sleep can strengthen the relationship as a whole.
I've seen so many couples outwardly worrying about sleeping apart and how it might affect their intimate lives. It's definitely weird for a lot of people at first, but once they get into the habit of "relaxing" in bed together, talking, connecting, maybe even watching TV for a little bit, being intimate, it becomes a way for people to more to get in touch with each other directly. When it's time to turn over and go to sleep, they go to their separate areas. Sure, for many clients I've worked with it's awkward at first, but they come to welcome the time of intimacy—in whatever form that may be each night—and then see it as a win/win: better intimacy and improved sleep.
If you're struggling to get a good night's sleep because you and your bed partner are incompatible for sleep, maybe it's time to address the issue of separate sleeping. Both partners in the relationship should want to be comfortable during the day so they can be stronger as a couple – and sleeping apart may just be the answer.
dr Shelby Harris is a Licensed Clinical Psychologist and the Director of Sleep Health at Sleepopolis. She is the author of The Women's Guide to Overcoming Insomnia.
All views expressed in this article are the author's own.
https://www.newsweek.com/i-am-sleep-doctor-how-sleep-divorce-save-relationship-1753964 "I'm a psychologist, 'divorce in your sleep' could save your relationship"