I'm an independent voter and I'm just so tired of all this
As a registered independent and frequent critic of both sides of the aisle, I've always believed that in the strangest political times, the center would prevail.
After enduring the presidency of Donald Trump and watching the insurgency unfold on January 6, 2021, my belief in the common sense of our republic was mortally wounded. I've often wondered what our federal republic would be like if the inmates actually ran the institution, and thanks to this iteration of Congress, I no longer have to wonder.
No matter how long the search for a House Speaker lasts, the embarrassment of 222 Republicans being unable to select one of their own for a coronation is the latest indication of a party with no clear direction and no real agenda to pursue . Rep. Kevin McCarthy (R-CA) has served his party to the best of his ability as a minority leader with little applause, and now he seems stuck. Even Trump's blessing didn't even move the needle.
We've seen everything now.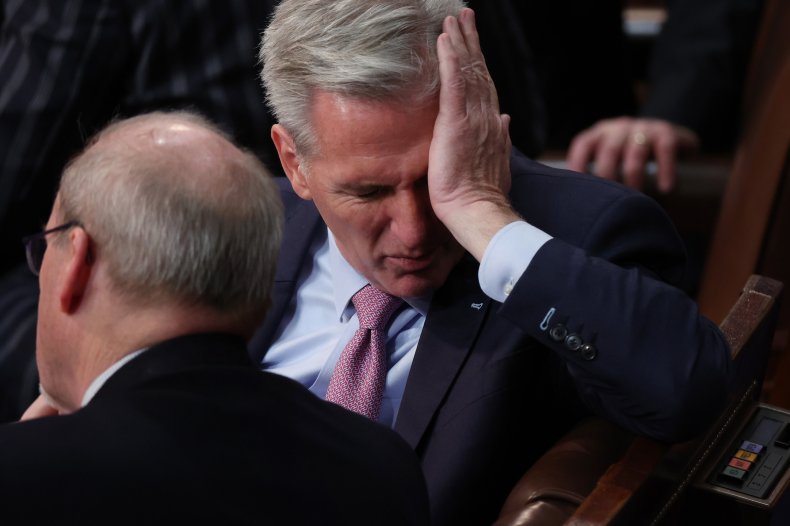 The rebels first anointed Rep. Jim Jordan (R-OH), a divisive figure with no interest in the position, as their political football early in the never-ending voting process. The Freedom Caucus, led by Reps. Lauren Boebert (R-CO.) and Matt Gaetz (R-FL), has consistently raised canards at the flagpole, including Rep. Byron Donalds (R-FL) and Rep. Kevin Hern ( R- OK), further distracts from people's business. There was even a vote for Gaetz to be the 45th President of the United States. Congresswoman Victoria Spartz changed her vote from McCarthy to "present," suggesting the Ukrainian-born Indiana representative believes there is no viable election on the table.
McCarthy, not known for his backbone, has ceded every point and position in his bag of flimsy political tricks to the gang of 20. Still, they remain steadfast in their determination to make sure it's "never Kevin." This group of deranged "patriots" has once again welcomed the capital by demanding their pound of flesh and bidding very little in return.
Despite her storm and stress, this independent voter still has no idea what he wants or believes he needs to form a legitimate government or appoint competent leadership. It is becoming apparent that governing is last on their list of priorities.
It has now become quite apparent that not only do the inmates run the facility, but that majority power has been vested in the still-ridiculous bloc of Republicans who call themselves the Freedom Caucus.
In recent years I have been at a loss.
For the sake of my sanity and that of my family, I am increasingly distancing myself from this political process, which has been reduced to theater and reality television. I have developed a seething hatred for this unrelenting discord and pomp to nowhere. And I'm hardly alone.
Independent voters are extremely valuable to political candidates. But as someone who has voted for good government for both Republicans and Democrats in my lifetime, I am at a loss as to how this live-action circus can benefit me or my nation.
My message is simple. This Republican majority has lost my trust, lost my vote, and lowered my opinion of the GOP overall.
Not only have you failed me, you have failed your country.
Jason Preston is Senior Advisor for State and Local Policy at United Public Affairs.
The views expressed in this article are the author's own.
https://www.newsweek.com/im-independent-voter-im-just-so-tired-all-this-opinion-1771999 I'm an independent voter and I'm just so tired of all this