Important updates from this week
The criminal case against Bryan Kohberger, the man accused of murdering four University of Idaho students, is ongoing.
Kohberger, a 28-year-old graduate student at Washington State University, is charged with four counts of first-degree murder and one count of burglary.
He was arrested December 30 at his parents' home in Albrightsville, Pennsylvania, in connection with the deaths of Kaylee Goncalves, 21, Madison Mogen, 21, Xana Kernodle, 20, and Ethan Chapin, 20. They were found stabbed to death in a rental house off campus in Moscow on November 13.
Kohberger has not yet pleaded for the charges and is waiting to hear if prosecutors will pursue the death penalty. In a statement prior to Kohberger's extradition to Idaho, his Pennsylvania attorney said his client was "anxious to be exonerated."
Here's a look at some key updates this week: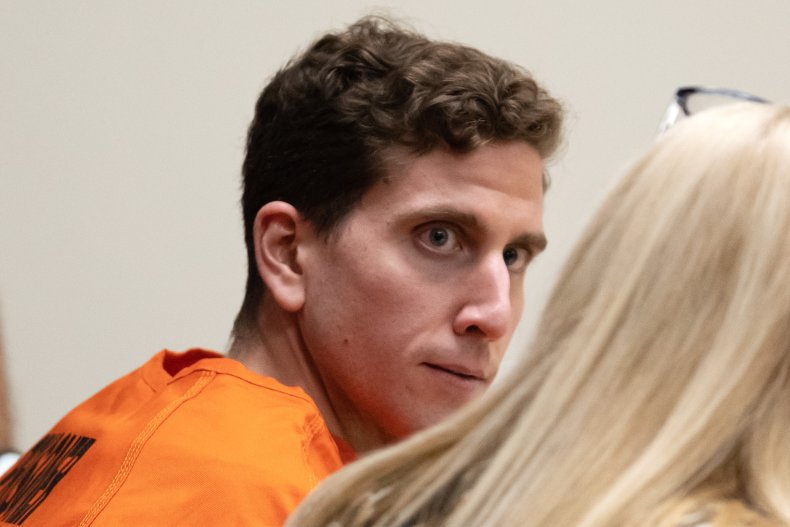 Kohberger does without a speedy procedure
Kohberger appeared in court Thursday in an orange T-shirt and pants.
His attorney, Public Defender Anne Taylor, told Judge Megan Marshall that Kohberger was prepared to waive his right to a timely preliminary hearing, which would have required it to be held within 14 days.
"He's willing to sacrifice punctuality to give us time to uncover the case and be prepared," Taylor told the judge.
Date set for preliminary hearing
Marshall has scheduled the preliminary hearing for June 26 at 9 a.m. It is expected to last about five days.
At the preliminary hearing, District Attorney Bill Thompson is expected to show the magistrate that he has sufficient evidence to warrant the indictment.
If the judge agrees, the case will be "transferred" to the Idaho 2nd Circuit Court. Then Kohberger will appear before a district court for the indictment and will have the opportunity to make a plea.
Idaho students are returning to campus
University of Idaho students returned Wednesday after winter break to start classes.
Many of the university's students left Moscow around Thanksgiving, opting to take their classes online rather than return to campus as weeks went by without an arrest in the case.
University President Scott Green previously told students there would be increased security and access to counseling on campus when they returned for the spring semester.
Search warrant sealed
The search warrant for Kohberger's Pullman, Washington, home was sealed until March.
"Early disclosure of the details of this law enforcement investigation will present a serious and imminent threat to law enforcement and could result in the premature termination of this investigation, which could pose a threat to public safety," a judge wrote in an order.
Mark Geragos, a criminal defense attorney, said the order's wording suggests "there's something they don't want to make public yet or something they've missed and they're concerned that when it comes out it would become public, like." I call it, setback."
More details about Kohberger's past
This week, a woman described a Tinder date she had with Kohberger in 2015.
The woman, who was a student at the time, said that after watching a movie, Kohberger "invited herself" to go back to her dorm and "kept trying to touch her."
It has also been reported that Kohberger may have spoken about battling demons inside his head on an online forum for people with visual snow syndrome.
https://www.newsweek.com/idaho-murders-bryan-kohberger-key-updates-1773868 Important updates from this week