Impossible 7 director Christopher McQuarrie
Mission: Impossible – Dead Reckoning Part One Director Christopher McQuarrie has defended Tom Cruise's infamous tirade on the set of the action sequel in 2020. Now in conversation with EWDescribing it as a "very uncertain time," McQuarrie is glad people understood "the intent" behind the major smear.
"It all happened at a very complicated and very uncertain time. Of course we're grateful that people took it the way it was intended. We've fought to keep the industry alive, we've fought to keep people employed, we've fought for the studio, we've fought for cinemas, and we still are. We still do. I'm just glad people understood the intent behind it."
Cruise's reaction and his reference to the Mission: Impossible – Dead Reckoning Part One The crew arrived after the Hollywood star discovered that several of them were not following the strict protocols put in place during the worst of the COVID-19 pandemic. The audio recording was leaked in December 2020 and shows Cruise demanding "the gold standard," before aggressively yelling about how he's "on the phone to every damn studio at night, to insurance companies, to producers, and they're looking at us and using us." to make their films. We're creating thousands of jobs, motherfuckers. I never want to see it again, ever! And if you don't, you will be fired. If I see you do it again, you're fucking gone.
After many more f-bombs and claiming that they are "not shutting down this damn movie" because people can't play by the rules, five members of the crew Production has reportedly ceased due to the increasing tension.
People like George Clooney defended Cruise McQuarrie also understood at the time why the actor felt such passion at the time.
RELATED: In the trailer for "Mission: Impossible – Dead Reckoning Part 1" Tom Cruise runs to save the world
Christopher McQuarrie reunites with Tom Cruise for Mission: Impossible 7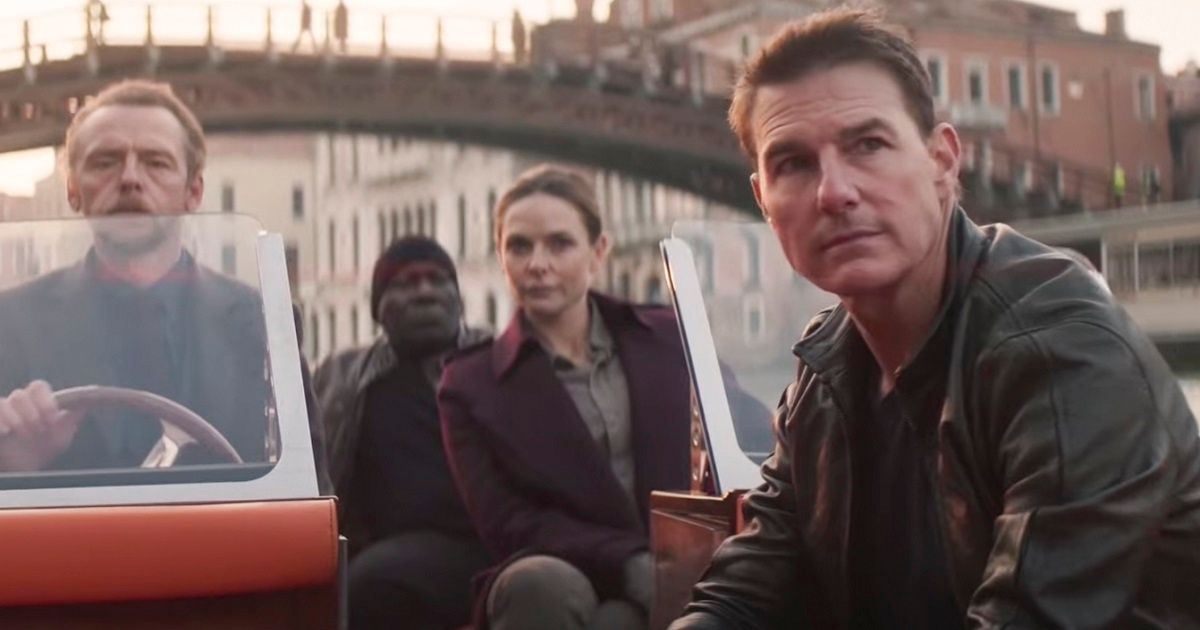 Director Christopher McQuarrie, who has directed both Mission: Impossible – Rogue Nation And Mission: Impossible – Falloutreunites with Tom Cruise for forthcoming seventh appearance, Mission: Impossible – Dead Reckoning Part One. Tom Cruise, Ving Rhames, Simon Pegg, Rebecca Ferguson, Vanessa Kirby and Frederick Schmidt reprise their roles from various parts of the series in the latest installment Impossible Mission franchise and will also see Henry Czerny Reprise the role of Eugene Kittridgethe former director of the IMF, last seen in the very first Mission: Impossible in 1996.
Mission: Impossible – Dead Reckoning Part One will also add some new names to the action including Marvel stars Hayley Atwell and Pom Klementieffas well as Shea Whigham, Esai Morales, Rob Delaney, Charles Parnell, Indira Varma, Mark Gatiss, and Cary Elwes.
Mission: Impossible – Dead Reckoning Part One A US release by Paramount Pictures is scheduled for July 12, 2023. Another sequel Mission: Impossible – Dead Reckoning Part TwoRelease is scheduled for June 28, 2024.