Indiana passes bill to provide firearms training for teachers: 'Necessary'
A bill introducing state-funded firearms training for teachers was passed by the Indiana House of Representatives on Tuesday, with Republicans arguing that armed teachers would help improve school safety.
The GOP-backed bill passed the House broadly along party lines, with 71 MPs voting in favor and 24 against.
If the proposal goes into effect, Indiana teachers will be eligible for a state-funded program of around 40 hours of firearms training.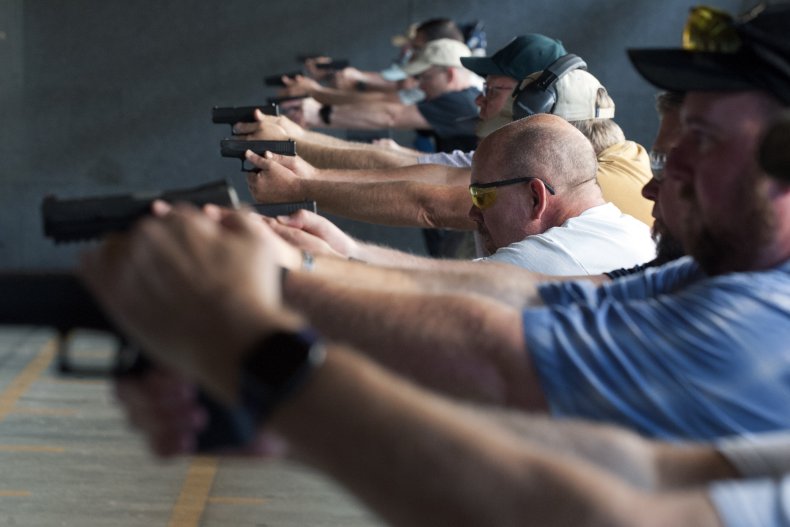 Speak with Fox News Republican Rep. Jim Lucas, who sponsored the law, said, "Unfortunately, it's something that's necessary for the tragic world we live in today."
However, the proposal has angered prominent Indiana Democrats who argue it will increase the risk to children in the state.
Democratic MP Tonya Pfaff, a math teacher, said: "If we get more guns into schools, the only certain outcome is that there will be more gun violence in schools.
"School safety officers have a job to protect the school. They protect. I teach algebra. There's no reason to switch roles."
Pfaff warned teachers their firearms could be stolen by disruptive students or overpowered in a physical altercation.
She argued, "Teaching is a calling. Teachers want to teach, encourage and inspire students. We don't want to wear guns on our hips and normalize guns in school.
"Let me be clear, I'm not against guns. I am against teachers carrying guns in their classrooms and on school grounds. I worry about students overpowering their teachers and taking their guns. I worry about students stealing guns that are in desks. In my classroom, neither my desk nor my filing cabinet has a lock.
"I worry about what will happen if I or another teacher break up an argument in the hall and someone grabs my gun during the fight. What worries me most is the message we are sending to our youth that they are not safe in school."
In some Indiana school districts, some teachers are already allowed to carry guns.
The debate about firearms in schools intensified after the May 24, 2022 killing of 21 people, including 19 children, at Robb Elementary School in Uvalde, Texas.
The victims were killed by 18-year-old Salvador Ramos with an AR-15, taking police more than an hour to move in and kill the gunman.
A survey conducted by Redfield & Wilton Strategies on behalf of news week found that most Americans think there should be a maximum age for gun ownership. The survey of 1,500 eligible voters was conducted between January 28th and 29th.
https://www.newsweek.com/indiana-passes-bill-provide-teachers-firearms-training-necessary-1781343 Indiana passes bill to provide firearms training for teachers: 'Necessary'